UA professor lays a path for next generation of women and the law
03/31/2021
As part of The University of Akron's sesquicentennial celebration — honoring 150 years of our people, place and promises — we are hosting a "Celebration of Academic Excellence" to highlight the history and future of our colleges, schools and academic disciplines.
Today we continue to honor the achievements of the School of Law.
---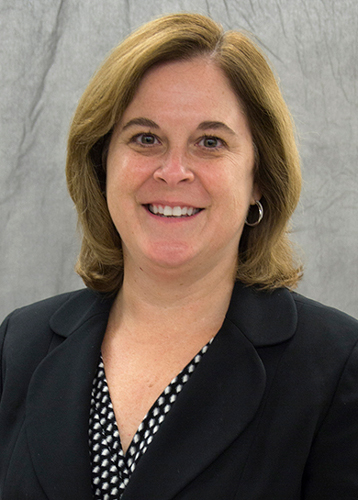 Tracy A. Thomas
March is National Women's History Month, which makes it a good time to recognize University of Akron (UA) School of Law Professor Tracy A. Thomas, one of the nation's leading researchers of women's legal history and constitutional issues of gender and civil rights remedies.
In addition to her professorship, Thomas is director of Akron Law's Center for Constitutional Law and the Seiberling Chair of Constitutional Law. She is the author of Elizabeth Cady Stanton & the Feminist Foundations of Family Law, Feminist Legal History, and Remedies: Public and Private. She is the editor of Gender Law Prof Blog and edits Women & the Law. As a practicing attorney at Covington & Burling in Washington, D.C., earlier in her career, Thomas litigated pro bono cases of constitutional prison conditions, gender equality and criminal procedure.
"My interest in issues of women's rights began in college when I was first exposed to the ideas in literature and women's studies," she remarked. "I began to refine my interest into action on behalf of women's issues when I did pro bono, volunteer legal work as an attorney in Washington, D.C. As a law professor, I taught family law early on, and that course helped me appreciate the legal issues of women's roles in society. That became the launch pad for me to go deeper into constitutional and historical issues of gender equality."
Thomas' most recent work focuses on the history of the Nineteenth Amendment, which granted women the right to vote and was certified in 1920. This research was published in the Stanford Journal of Civil Rights and the American Bar Association Perspectives Journal and it has received two awards from the UA Law Alumni for outstanding research.
Florence Ellinwood Allen, the first female state Supreme Court judge Photo credit: Cleveland Memory Project Cleveland State University
Thomas' current project is a book on Judge Florence Allen. Originally from Cleveland, Allen was the first woman federal appellate court judge and the first female state supreme court judge in the nation. She distinguished herself on the Ohio Supreme Court and U.S. Court of Appeals for the Sixth Circuit. Thomas explained that the 30 years Allen spent on the bench raises interesting questions about what difference women judges make and whether they decide any differently compared to male judges. The book examines the development of legal feminism more generally.
Another recent research project of Thomas titled "The Long History of Feminist Legal Theory" will be published later this year in the Oxford Handbook of U.S. Law and Feminism.
"It was an honor to be asked to join this book as the editors are highly regarded legal scholars in the field and the invitation was based on my expertise in women's legal history," she said. "The chapter was also selected to be the first one of the book, and again, it is an honor to have this leadoff position to introduce the rest of the book."
The book documents every area of feminist legal theory, feminist advocacy and women's rights reform. Scholars who are prominent in their field contributed to the separate subjects. The book is intended to become the ultimate authoritative source for law scholars, lawyers and other social activists.
Researching legal issues is not the only interest for Thomas. She also enjoys teaching law students and engaging with them over the course content.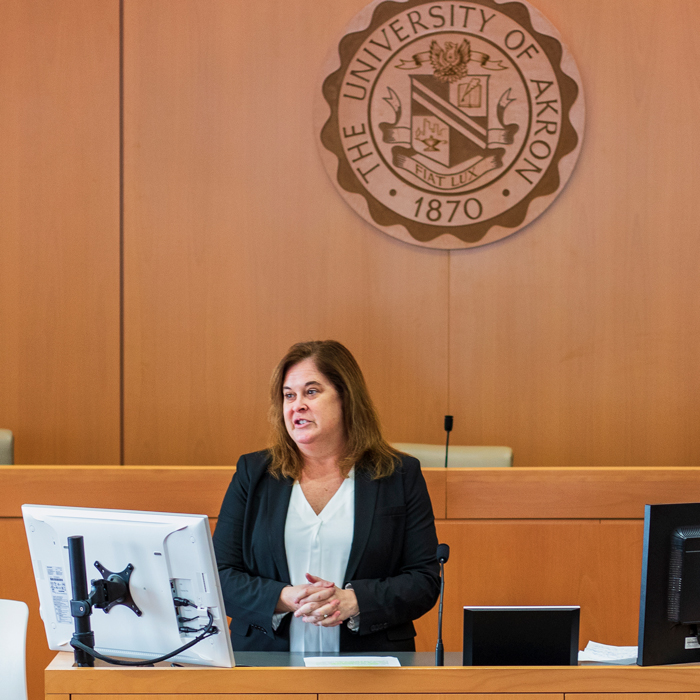 Law Professor Tracy A. Thomas lecturing at Akron Law School
"I enjoy the intellectual aspects of teaching law students – seeing students grapple with complex issues of free speech, equality or civil rights for the first time," she affirmed. "The issues I teach of constitutional law, civil rights and families affect everyone on a daily basis, so they are issues students work hard to understand. Law students have inquiring minds and are impressive thinkers and speakers, so I always learn something from my students in our discussions."
Thomas has seen new developments in the research and theorization of gender equality. She said she has discovered evidence that can disprove the conventional understanding of the history and origins of legal feminism. The traditional view has been that feminist legal theory emerged from law schools in the 1970s as women faculty entered the field in meaningful numbers and also as the women's liberation movement gained relevance.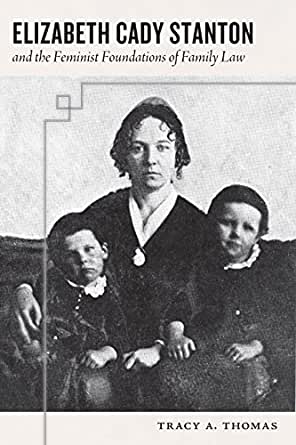 Book cover of Elizabeth Cady Stanton and the Feminist Foundations of Family Law by Tracy A. Thomas
"My research has shown women's longstanding demands and activism for equality, even as they were outside the sources of power," she said. "The goal of legal feminism is to make the idea mainstream so that theory is a routine part of the law and legal analysis."
Thomas said most attorneys work to represent corporate and institutional interests, but most students attend law school initially to make a difference in the world. She explained there is room for expansion of legal work into areas of public and social law.
"I would like to see more students feel more freedom to follow their passion," she commented. "And given my research interests, I would like to see more lawyers working for gender equality for greater systemic effect."
---
Story by: Ariel Stahler
Media contact: Lisa Craig, 330-972-7429 or lmc91@uakron.edu.
Share