UA professor receives fourth research grant from NSF
04/01/2016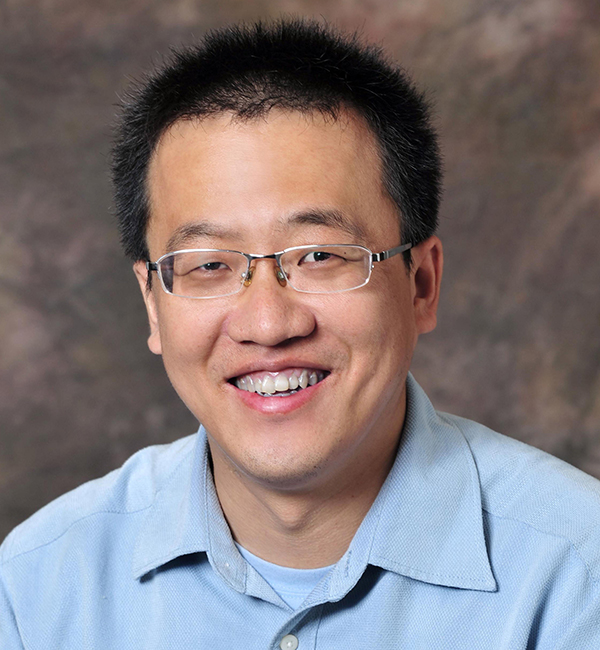 Dr. Jie Zheng, associate professor of chemical and biomolecular engineering at The University of Akron, has been awarded his fourth grant from the National Science Foundation. The NSF grants fund research and education in the areas of science and engineering.
Zheng will receive $343,616 to design a new class of multifunctional tough double-network hydrogels, which can be used for a wide range of biomedical and industrial applications, including wastewater treatment, tissue engineering, drug delivery and in the food industry. While most hydrogels are limited to their functionality, the Zheng team has designed and integrated the two opposite properties of mechanical toughness and self-healing properties, making their hydrogels unique. Graduate students Hong Chen, Mingzhen Zhang, Fengyu Yang, Qiang Chen and research associate Jie Ma will be working with Zheng on this project, which begins on July 1, 2016.
The Zheng team at UA was the first to demonstrate an innovative one-step synthesis strategy to create these new hybrid hydrogels with two contrasting networks. Zheng has been conducting research on these hydrogels since 2013.
"Though the opportunities of this emerging field are challenging, we are very excited that NSF funded this project after two years of hard and productive work," says Zheng, who joined UA in 2007. "New synthesis methods, new gel systems and new functionalities are also fundamental to polymer science and engineering."
His high-impact research on tough hydrogels has been published in numerous prestigious science journals, including Advanced Functional Materials 25: 1598 (2015), J. Materials Chemistry B, 3: 3654 (2015) and Advanced Materials, 25: 4171 (2013), and has twice been featured on journal covers.
Zheng has received three other awards from the National Science Foundation, including a CAREER Award, for his study of amyloid peptides that are associated with Alzheimer's Disease and Type II diabetes. He has three active grants from the NSF and the Alzheimer's Association that support his study of functional polymer- and peptide-based materials.