UA receives part of $7.5 million grant to develop innovative uses for melanin
05/18/2017

What biomaterial acts to protect some marine animals from predators in the form of an inky black cloud, gives birds strong beaks and beautiful feathers, helps prevent sunburn, and determines the color of our eyes and hair?

The answer is melanin, a pigment found throughout nature that, like bacteria, has been around for millions of years.

A team of scientists from The University of Akron, University of California, San Diego and University of Delaware has received a five-year, $7.5 million grant from the U.S. Department of Defense to unravel the fundamental properties of melanin, a family of natural pigments found in skin, hair, eyes and the plumage of brightly colored birds.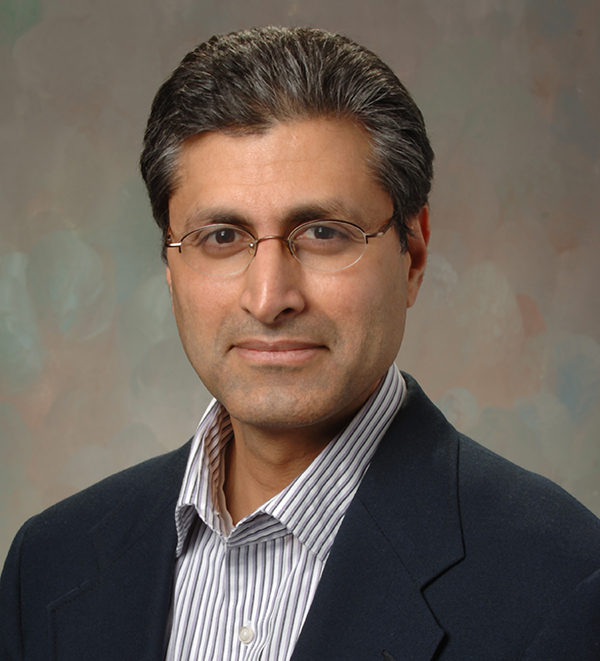 Dr. Ali Dhinojwala
The project is being funded by the U.S. Air Force Office of Scientific Research, under the Defense Department's Multidisciplinary Research Initiative, or MURI program. The goals are to understand how melanin is synthesized by natural organisms, and using synthetic melanin to develop new kinds of advanced materials.
The basic research effort will be conducted in part by UA's Dr. Ali Dhinojwala, H.A. Morton Professor in the Department of Polymer Science. He explains that the team's goal is to gather knowledge by explicating the biochemical pathways that lead to the production of melanin so they can gain a better understanding of the chemistry and morphology of natural melanin at the molecular scale. His research team will be studying how these natural and synthetic melanin particles self-assemble to produce vibrant colors in birds.
New technology supports research
"Because melanin is a cross-linked aggregate of smaller molecules, there are many different types of melanin with differing proportions and bonding patterns," says Dhinojwala. "Up until now it has been difficult to break down melanin into its smaller parts and see how it is put together by nature." Advances in technology now make this research possible.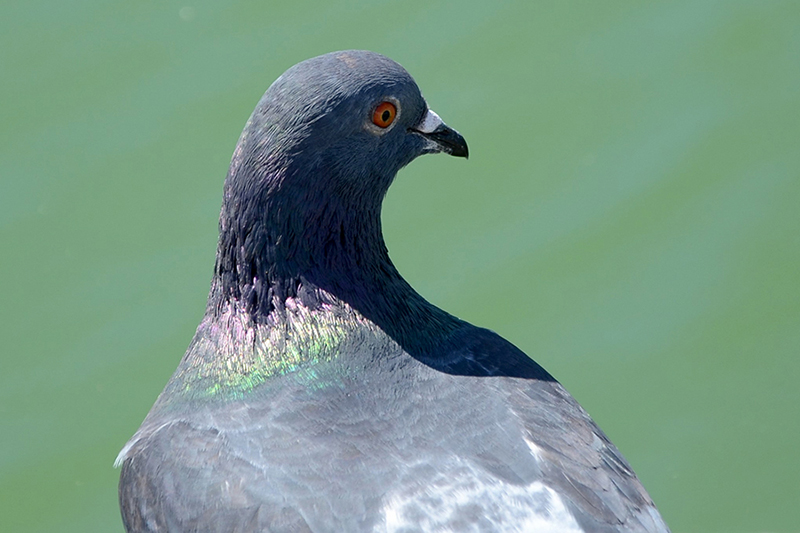 The natural pigment melanin is at work in the plumage of of this pigeon.
---
By unraveling the basic biology, chemistry and structural properties of melanin at multiple length scales, over the next five years the team plans to provide the foundation for the development of melanin-based synthetic materials for a wide range of applications.
"Melanin is a universal natural material that has so far been underutilized in materials science and technological applications," states Dhinojwala. But this polymer has a unique blend of properties, including strong ultraviolet and gamma radiation absorbance, a high refractive index, material toughness, and a high metal-binding capacity. "A high concentration of melanin found in the glycera worm jaw, for example, gives it mechanical strength."
Possibilities for advanced materials are many
Other melanin-based materials could include new kinds of adaptive camouflage or detection systems, protective coatings that make structures resistant to UV and gamma radiation, and biomedical applications.
Dhinojwala believes a secret to the team's success will lie in the multidisciplinary research areas of each scientist. "This eclectic team bridges expertise in chemistry, physics, materials science, biochemistry and biology," he states.
The leading member of the research team is Dr. Nathan Gianneschi, a professor of chemistry and biochemistry, materials science and engineering and nanoengineering at UC San Diego. Other members of the research team from UC San Diego are Dr. Michael Burkart, a professor of chemistry and biochemistry, and Dr. Jeffrey Rinehart, an assistant professor of chemistry and biochemistry. Dr. Dimitri Deheyn, marine biologist at Scripps Institution of Oceanography, and Dr. Arthi Jayaraman, an associate professor in chemical and biomolecular engineering and materials science from the University of Delaware, round out the team.
The researchers will collaborate with Dr. Wendy Goodson from the U.S. Air Force Research Laboratory and Dr. Matthew Shawkey, formerly with UA and now an associate professor of biology at the University of Ghent in Belgium, who were awarded an additional $1.25 million from the U.S. Air Force Office of Scientific Research for a cooperative research project. Shawkey began his research into the melanin-based color system of birds while at UA.
---
Media contact: Lisa Craig, 330-972-7429 or lmc91@uakron.edu.