UA today was awarded $5.8 million from the state — the largest amount among Ohio universities statewide — in support of a program that aims to recruit, nurture and graduate more students in the fields of science, technology, engineering, mathematics and medicine (STEMM).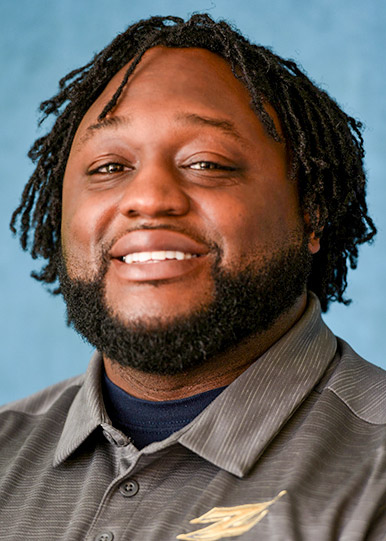 UA's Choose Ohio First Scholars Program has long been one of the largest and strongest in the state, owing to its openness to recruit hard-working students from backgrounds that are typically underrepresented in STEMM fields.
Once on campus, they are supported by a medley of programs and professionals. The average ACT score of the latest Choose Ohio cohort was 23, but students in the program carry an average college GPA of 3.2. And 70% of them are engineering majors.
They also graduate. The year-to-year retention rate is more than 90%. More than 75% graduate within six years, well above the national average of students in STEMM fields.
Avis Brown directs the Office of Academic and Retention Support, where he and his staff support and encourage more than 400 Choose Ohio First students.
"From the beginning, we have been purposeful in our commitment to diverse recruiting in the broadest sense of the term." Brown said. "We look for promising students in Appalachia, in urban areas, from small high schools, from rural schools where the valedictorian's ACT was in the mid-twenties. Many recruits are first generation. With no minimum GPA or ACT requirement, we have leveled the playing field for them to be offered the award. We'll provide them with the academic support and services they need, but they have to put in the work.
"This diversity is a real strength of ours," Brown added, "and I see the size of our grant from the state as an acknowledgment of this."
Student support
Choose Ohio First offers a summer bridge "boot camp" program to give students a head start in math and other challenging courses. Undergraduate research and internships are encouraged, as is the use of tutors. Brown and his team assemble at the end of each term review holistically each student's life on and off campus, and to offer individual guidance.
"We try to be proactive, not reactionary," he said.
Brown, a first-generation STEMM graduate himself, said he and his diverse team have themselves traveled the same path as many of our Choose Ohio First scholars, giving team members credibility when mentoring students.
"We know the struggle," he said. "We've been the only one of color or the only one of a gender in a class, and that gives us insight that often resonates with our students."
---
RELATED
---
Media contact: Cristine Boyd, 330-972-6476 or cboyd@uakron.edu