UA's Rec Center receives national praise
02/09/2017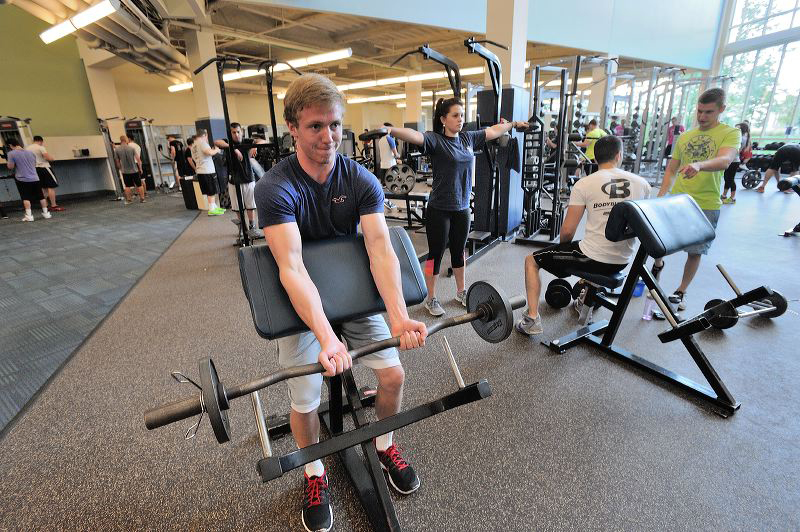 ---
With 2017 barely under way, The University of Akron's Student Recreation and Wellness Center has found itself highly ranked on two national lists.
UA's Rec Center was first named one of "The 25 Most Amazing College Campus Buildings" by TheBestSchools.org — an independent organization dedicated to being "a leading resource for campus and online education."
Then, LendEDU, a marketplace for student loans and student loan refinance, released its "Top 30 College Recreation Centers Report."
Fourth on the list? UA's Student Recreation and Wellness Center.
The Best Schools, in compiling its list, chose structures that "enhance student life and the college experience as a whole." Honorees include Yale University, University of California, San Diego, Oberlin College and the University of Chicago.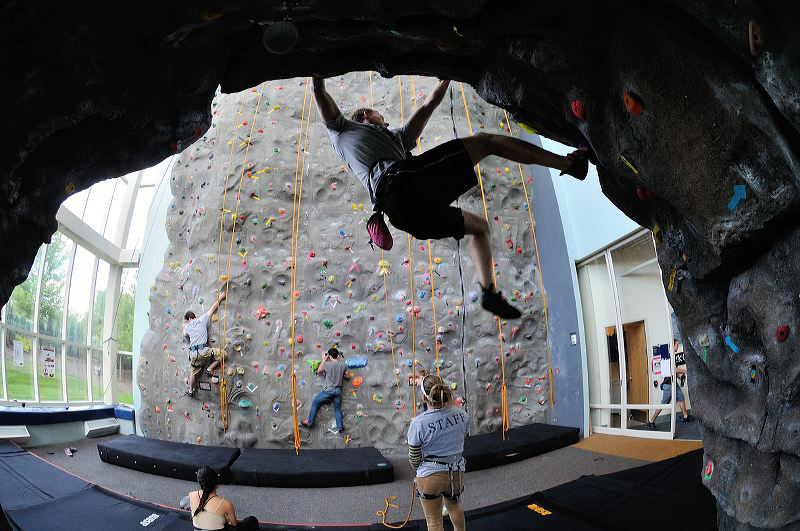 ---
Building were judged in four categories:
Cost
Size (including the size or rarity of the collections housed in the building or complex)
Architectural elements, including the fame of the architect, the style or importance of the architecture, or the materials and decorations used
Amenities and innovative features.
Ranked No. 13 out of 25, UA's Rec Center was recognized not just for its design, but the contents within, and its focus on physical wellness and health services.
LendEDU made its selections base on:
Google Reviews
Available Resources
Intramural and Club Sports
Square Feet Per Student Within the Recreation Center
UA's Rec Center, ranked among those at such universities as Ohio State, Auburn and Vanderbilt, totals 287,332-square feet — one of the six largest in the report. LendEDU highlighted a number of the center's resources, including its 54-foot climbing wall, 30-person spa, lazy river, and more than 250 pieces of cardiovascular and strength equipment.
"It is an honor to receive these rankings," says John MacDonald, director of Student Recreation and Wellness Services. "This type of recognition would not be possible without the dedicated hard work of our students and staff. "I look forward to our continued efforts of student development and campus community engagement with a focus on innovative recreation and wellness opportunities."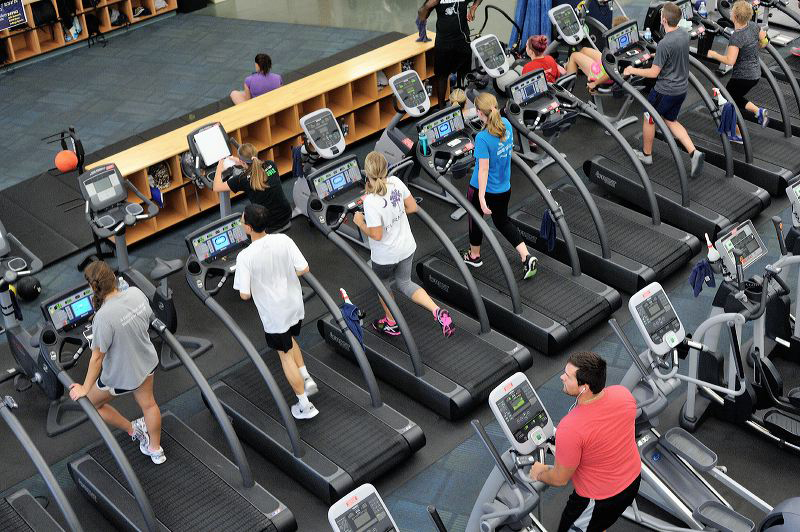 ---
Share