UA selected by NASA to test augmented reality space helmet display system 
04/23/2018

A team of our student researchers is one of 10 nationwide selected by NASA to develop and test a helmet-based, augmented reality (AR) visual display system for astronauts. The display is intended to help astronauts better complete tasks outside of their spacecraft, such as repairing equipment and exploring the lunar surface.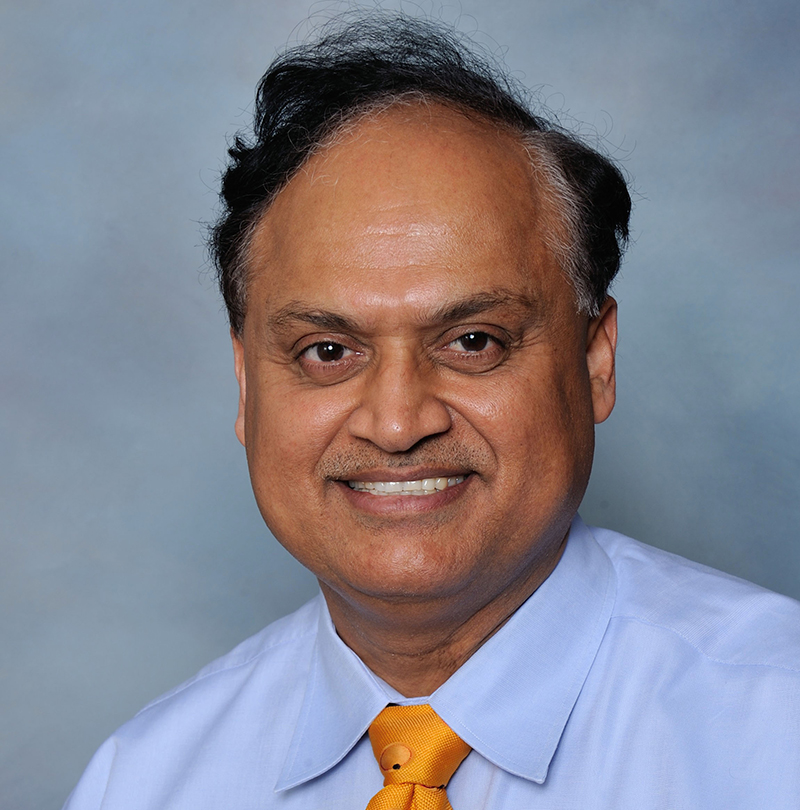 The University of Akron's interdisciplinary team of graduate and undergraduate students, led by advisor Dr. Shiva Sastry, a professor of electrical and computer engineering, will travel to the NASA Johnson Space Center in Houston, Texas, to test its AR display. The NASA Spacesuit User Interface Technologies for Students (S.U.I.T.S.) Design Challenge is scheduled May 21-26.
"Our selection by NASA is an exciting honor because it acknowledges the fine technical talent and educational programs we have at UA," says Sastry, who also serves as director of our Center for Data Science, Analytics and IT.
Astronauts currently rely on remote audible instructions from mission control and crewmembers to complete tasks during spacewalks. NASA hopes to make astronauts more autonomous and proficient by developing new spacesuits with helmets featuring AR displays of procedures, schedules, graphics, suit status and other important information.
VIDEO: 'Augmented Reality'
---
NASA instructed the teams to create their displays using a Microsoft HoloLens — a pair of "mixed reality" smart glasses. A description of the S.U.I.T.S. Design Challenge on NASA's website notes each team will load its display onto a HoloLens worn by a test subject. The subject, equipped with a tethered belt and bulky gloves similar to those worn by astronauts, will use the display to perform simulations of tasks completed in outer space, such as removing and reinstalling fuses and cables, using keys and unlocking cases. The subject also will use the display to report specific information, such as suit pressure and battery life, to team members acting as ground control.
Excitement builds for team
Our team – "Virtual Environments for Space Travel" (V.E.S.T.) – is currently fine-tuning its software in preparation for the competition and is looking to recruit additional students.
"I am excited about realizing science fiction through my educational activities at UA," says Kyle Vasulka, junior electrical and computer engineering major and team co-leader. "This project challenges me and enhances my learning by requiring me to work with team members from different disciplines on a nationally visible project."
Pushkar Sathe, team co-leader and graduate research assistant in our Complex Engineered Systems Lab, adds, "I am excited about using AR tools in the future to better understand material systems across multiple space and time scales."
---
Media contact: Alex Knisely, 330-972-7429 or aknisely@uakron.edu.