It can be difficult for college students to know what they want in a career, but one course at UA is helping to change that.
In a unique course this semester called Design Your Career, students representing multiple academic disciplines are developing skills such as problem solving, building a growth mindset, using empathy, and determining what they want in a career.
The Design Your Career course is supported by UA's Experiential Learning (EXL) Center. It is an "unclass," which is a for-credit course that is not tied to any specific major, but it is open to students from any academic background and involves hands-on learning activities.
The class is taught by Associate Professor of English Dr. Heather Braun. As part of the class, Braun invites community partners to speak to the class about non-linear paths to a career. Community partners who have met with students in the class include Christy Bolingbroke, executive director of the National Center for Choreography at The University of Akron; recent UA alumna and English major Abby Bashor; and Katie Syracopoulos, director of recruitment at Northwestern Mutual – Akron District Office.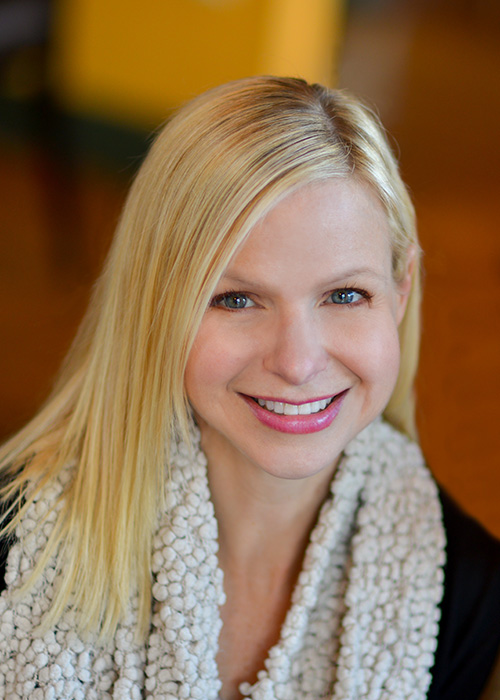 Dr. Heather Braun
"The purpose of this class is to set students up for success in the workplace and in life by giving them a voice and the confidence to face challenges," says Braun. "The material introduces them to skills such as deep reflection, a growth mindset, and active listening. These are all skills that will serve them in any profession and long after the course ends."
Speakers show students that they do not need to have their careers figured out as soon as they graduate to be successful. This encourages students to think of multiple paths to a career rather than just one. Each student in the class has completed an extensive interview with at least one local professional about their chosen career path. In addition to hearing from speakers, the class also meets with Amy Faul, a coordinator in UA's Office of Career Services, to sharpen their resume-writing skills and learn how to combine hard and soft skills into their resumes.
A typical class session features ice breakers and games that strengthen the students' ability to trust each other. Because the course is also about team building, these collaboration exercises help the students become accustomed to working as a team and not simply sticking with their own ideas.
An 'unconventional' class
Although most students in the class are working towards finding a career path after graduation, even students who have jobs can benefit from the course. Jade Reese, a fifth-year senior Honors student majoring in mechanical engineering, already has a full-time position waiting for her after graduation. Even though she could graduate without it, the topic matter piqued her interest.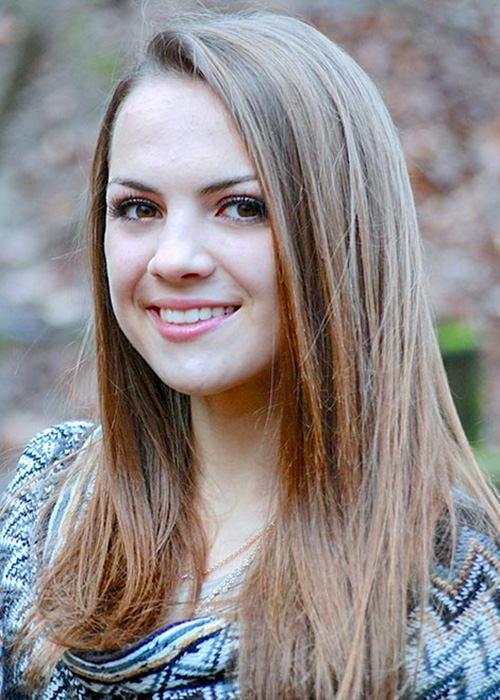 Jade Reese
"This class appealed to me because of how unconventional it sounded," Reese says. "I like how it's discussion-based and it's not all about exam scores or grades. It's really about having a part in designing the class, having a voice and being creative. That's not something that is typically found in other classes."
"Each student is building a prototype they can use and share with others after the class is over," adds Braun. "This prototype addresses a problem they've defined and have been tackling all semester. More importantly, they've formed a community of peers that supports them. There is something about knowing you're not alone in solving your problems, that people you've come to trust can listen without judgement and give constructive feedback. This makes it so much easier to address problems head-on. In this way, the class requires a sense of trust and a willingness to collaborate in order to solve the kinds of problems students are facing."
---
Media contact: Alex Knisely, 330-972-6477 or aknisely@uakron.edu.