University of Akron Press to Publish "Doom Scroll," a New Poetry Collection by Matthew Guenette
02/15/2022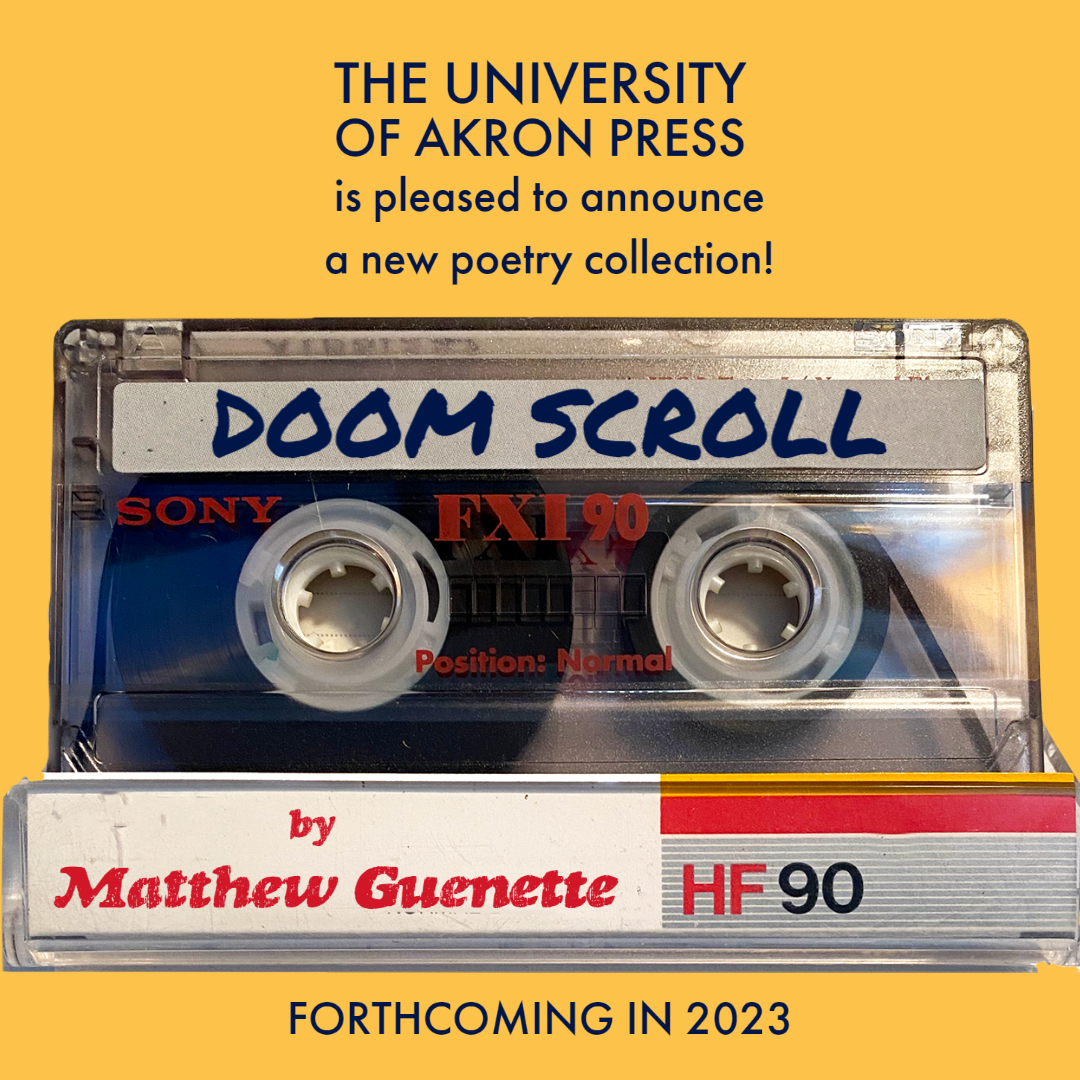 The University of Akron Press is pleased to announce that it will publish Doom Scroll, a new poetry collection by Matthew Guenette. Guenette is the author of two previous collections published by The University of Akron Press, Vasectomania (2017) and American Busboy (2011). His first collection, Sudden Anthem, was published by Dream Horse Press in 2008.
Doom Scroll explores an anxious domesticity. These prose poems hedge toward moments of levity--a Joy Division song, a meal at Denny's, underwear draped over a fence "like a lurid dreamcatcher"--as a pandemic lockdown, busted politics, and other existential dreads loom in the margins.
Matthew Guenette grew up in New Hampshire. He earned an MA in English from the University of New Hampshire and an MFA in creative writing from Southern Illinois University. He lives in Madison, WI, with his wife, their two children, and a twenty-pound cat named Butternut.
Share