UARF's I-Corps Program recognized with national award for Exemplary Practice in Technology Commercialization
06/11/2021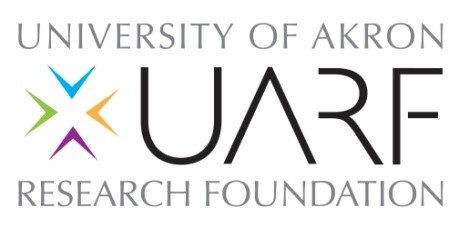 The University of Akron Research Foundation's (UARF) I-Corps program received the Exemplary Practice in Technology Commercialization Award at the Deshpande Symposium on June 11. The Deshpande Symposium is an annual gathering of like-minded practitioners focused on accelerating innovation and entrepreneurship across the college and university environment in the United States and Canada. Each year, the Symposium offers three awards to university-affiliated entrepreneurship programs that reflect national best practices.
I-Corps was recognized for its strong commitment to building programs that accelerate innovations from laboratory research to commercialization for both university and community inventors. In a letter notifying UARF of the award, Raj Melville, executive director of the Deshpande Foundation, noted that UARF's I-Corps site "best exemplified a strong commitment to building programs that accelerate innovations from the laboratory and research into commercialization across institutions."
"I-Corps has helped tremendously to change the culture at our university to become much more innovative and entrepreneurial for our faculty and students," says University of Akron President Gary L. Miller. "This entrepreneurial spirit not only impacts our campus, but the communities we serve."
'A testament to quality'
The goal of I-Corps is to help faculty, students and the community answer important questions about their business, product or technology idea through coaching and direct customer interactions. UA's I-Corps Site, which serves Northeast Ohio, has provided intensive experiential education in what it takes to launch a business for more than 400 Northeast Ohio students, 200 university faculty members, 300 business mentors and 100 community entrepreneurs. I-Corps Site participants have launched successful businesses in a wide range of industries, including software for water treatment facilities, next generation adhesives, and hair and beauty products.
"It's a great honor to receive this Deshpande Symposium Technology Commercialization Award," says Elyse Ball, UARF executive director and I-Corps instructor. "It's a testament to the quality of Northeast Ohio's innovators and entrepreneurs who have enabled the I-Corps program to thrive."
I-Corps has also had a major impact beyond university campuses. "The University of Akron I-Corps Site program has catalyzed a major acceleration in innovation to drive research and new ideas into commercialization realities, not only at the University, but also for the greater Akron community and all universities in Northeast Ohio," says Heather Roszczyk, who serves as innovation and entrepreneurship advocate in the Mayor's Office of Integrated Development at the city of Akron.
The next I-Corps Program is scheduled in the fall. The application deadline is Sunday, Sept. 19, 2021. Visit UARF's I-Corps website for more information.
---
Media contact: Alex Knisely, 330-972-6477 or aknisely@uakron.edu.
Share