University of Akron's College of Business Beta Alpha Psi Chapter Earns Superior Status
07/11/2022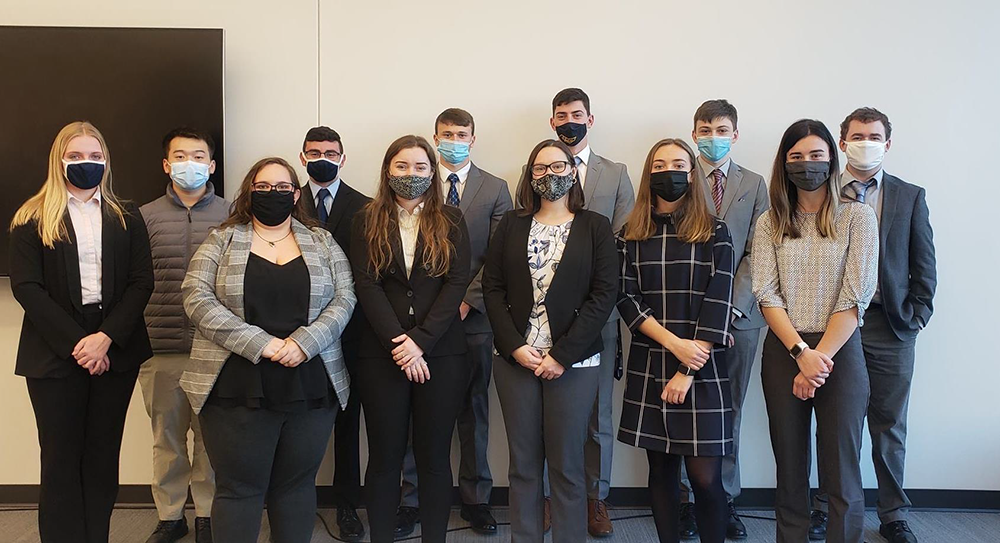 The Beta Alpha Psi (BAP) Accounting Honorary chapter within The University Akron's (UA) College of Business George W. Daverio School of Accounting has been awarded "Superior Status" designation for the 2021-2022 academic year. Achieving superior status is the most prestigious designation awarded to top performing chapters. It is the 15th consecutive year UA's College of Business chapter has earned this designation, continuing a long tradition of outreach, service, and professional activities.
To be a superior chapter, the registered student organization met the following requirements:
Average member completed at least 32 hours of service and professional development (at least 12 each)

>265 hours of professional development
>555 hours of service

Chapter completed at least 8 reaching-out activities including attending conferences; competing in best practices and project run-with-it; alumni activities' multi-chapter events; and promoting careers in accounting, finance, information systems, and/or data analytics.
This year's recognition is especially meaningful to the college because the chapter's leadership worked together throughout the pandemic to maintain the continuity and vitality of the chapter. These talented leaders graduated this past spring but before they left, the membership gathered for a group photo and chose one word to describe their successes: "Teamwork".
"Our chapter is honored to represent UA by being advocates for our peers and community," said BAP President, Aurelia Turner.
BAP is an honor organization founded in 1919 for financial information students and professionals. There are over 300 AACSB- and/or EQUIS-accredited chapters on university campuses with over 300,000 members. BAP recognizes scholastic excellence, offers professional development, and encourages ethical, social, and public responsibility.
"Beta Alpha Psi has been the foundation of success for many College of Business students and alumni," added BAP Vice President for Alumni Relations, Steven Chen. "Our chapter creates opportunities for members and alumni to network, connect, and learn about industry, public, and other accounting specialties."
In addition to chapter student officers, Assistant Professor of Practice, Kevin Brennan, MBA, and Associate Professor of Practice, Julianne Jones, JD, MTax, CPA, both serve as faculty advisors.
"The BAP student chapter is a great place for our students to bond and develop their leadership, networking, and communication skills," said George W. Daverio School of Accounting Director, Li Wang, Ph.D., "It's part of the UA experience that our alumni say that they both value and cherish."
For more information and to learn more about BAP, visit their official website here.
Share