Wayne Hill named vice president and chief of staff
08/21/2019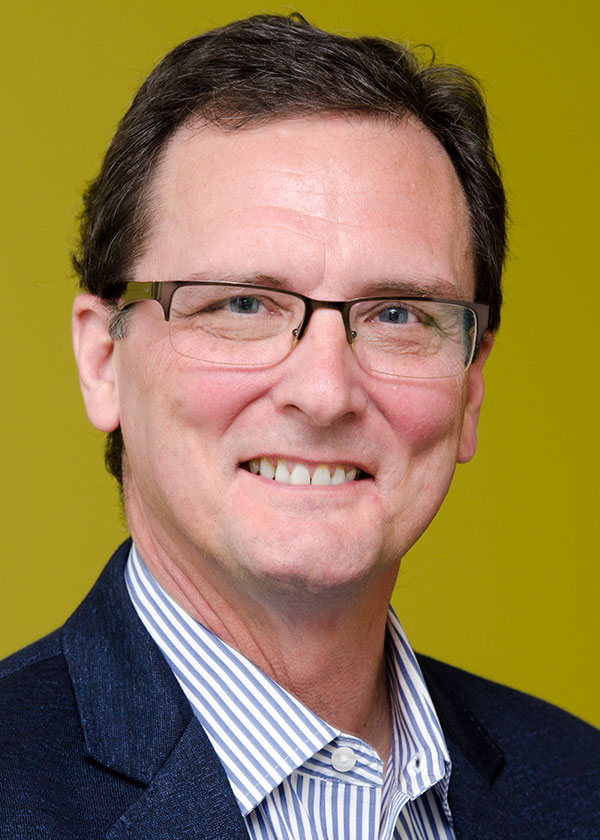 Interim President John C. Green and President-elect Gary L. Miller today announced the selection of Wayne Hill, currently vice president of communication and marketing, as vice president and chief of staff, effective immediately. In this new role, he will serve as an advisor to both Dr. Green and Dr. Miller, who will assume the presidency Oct. 1. The change in Hill's position is pending Board approval.
"The vice president and chief of staff is a key leadership position in my administrative model," President-elect Miller said. "It extends our ability to listen and build consensus, and to work together strategically. It is also a role that requires uncommon wisdom, experience, diplomacy and the ability to speak the truth. Wayne exhibits all these attributes and more. He is exactly the right person for this position at this important moment in the history of The University of Akron."
The University intends to conduct a search for Hill's replacement. In the interim, Cristine Boyd will continue to lead media relations; Bob Kropff oversees internal and digital communications, including the web; and Matthew Schafer and Sarah Steidl head up marketing and advertising.
Hill joined UA in November 2011 as associate vice president for marketing in the Department of University Communications and Marketing. He subsequently was named vice president of communication and marketing on May 1, 2017, managing a team of 22 professionals responsible for media relations, marketing and advertising, publications, and internal and digital communications.
Prior to joining UA, Hill had a long career with a Cleveland-based public relations firm. He also worked in public service in the Ohio Senate, the Office of the Secretary of State, Columbus City Council, and the Office of the Attorney General, as well as in television news.
Hill has long been active in a variety of community and nonprofit organizations throughout Northeast Ohio, including the Greater Cleveland Food Bank Board of Directors, the Greater Cleveland Sports Commission and the Greater Cleveland Film Commission Board. Currently, he serves on the executive committee for the Downtown Akron Partnership, representing UA. He is a graduate of the Leadership Cleveland Class of 2003.
Hill is a graduate of Hiram College where he earned a bachelor's degree in sociology.
Share