Who should lead Ohio? Bliss Institute interviews could help voters with decision
03/27/2018
Six major candidates want to be Ohio's next governor. They will face many large and demanding problems. So, what is each candidate's agenda? And how can voters become better informed to make their decisions?
Before the primaries on May 8, the Ray C. Bliss Institute of Applied Politics at The University of Akron brought in Tom Beres, retired Emmy-winning WKYC Channel 3 senior political correspondent, who sat down with the six gubernatorial candidates for livestreamed interviews to get at what is important.
"I wanted in-depth discussions that will allow for more than 10-second sound bites or the food fight of a debate," Beres declared. The extended one-on-one format presented a unique opportunity from other interviews leading up to the primaries.
Exploring the issues
"Our goal was to have voters see and hear them and compare their ideas," stated Dr. John Green, director of the Bliss Institute. "There was no one better than Tom Beres to facilitate interviews with these candidates, which provided an opportunity for a full exploration of issues and candidate positions."
Gerald Austin, director of the International Campaign Fellows Program and the architect of this event, said the key was to have these discussions available online for all citizens in Ohio to access leading up to the May 8 primary.
What do voters really want to know?
Public health and safety issues are critical. "What's their plan to tackle the deadly opioid epidemic which hit Ohio as hard as any state?" asked Beres. "What is their position on stricter and targeted gun control as well as protecting schools?"
Speaking of schools, where do candidates stand on education issues such as prekindergarten, spending in the K-12 classrooms and teaching positions, and enabling more Ohioans to earn a college degree.
Then there is the economy.
"What are their ideas to energize Ohio's running-in-place economy?" continued Beres. "Ohio is ahead of its peer states in too many surveys that measure problems, and behind too many in studies that track progress, so do Ohioans want a traditional leader…or one who will try bold but risky initiatives?"
Effective leadership skills
The applied politics of governing are vital. "How will they try to get Ohio's underperforming legislature to tackle more key issues?" asked Beres. "Can they use their leadership skills to reduce polarizing rhetoric and increase positive results?" Interviews took place at the Emmy-award winning Z-TV studio in Kolbe Hall, home of UA's School of Communication.
The candidates and their links to their interviews with Tom Beres are listed below.
The interviews also are available on the WKYC Channel 3 website.
In December 2016, Beres wrapped up a 37-year run at WKYC Channel 3, where he had been the senior political correspondent for 18 years. For the past 10 years, he was also the host of "Between the Lines," a weekly political show that aired on Sunday mornings before NBC's long-running "Meet the Press." A member of the Cleveland Press Club Hall of Fame, the veteran reporter has received many honors, including four Emmys (two for investigative reporting), the distinguished service award from the Society of Professional Journalists and a best broadcast writing award from the Associated Press.
The Ray C. Bliss Institute of Applied Politics at The University of Akron is a bipartisan research and teaching institute dedicated to increasing understanding of the political process with special emphasis on political parties, grassroots activity and ethical behavior.
---
Media contact: Lisa Craig, 330-972-7429 or lmc91@uakron.edu.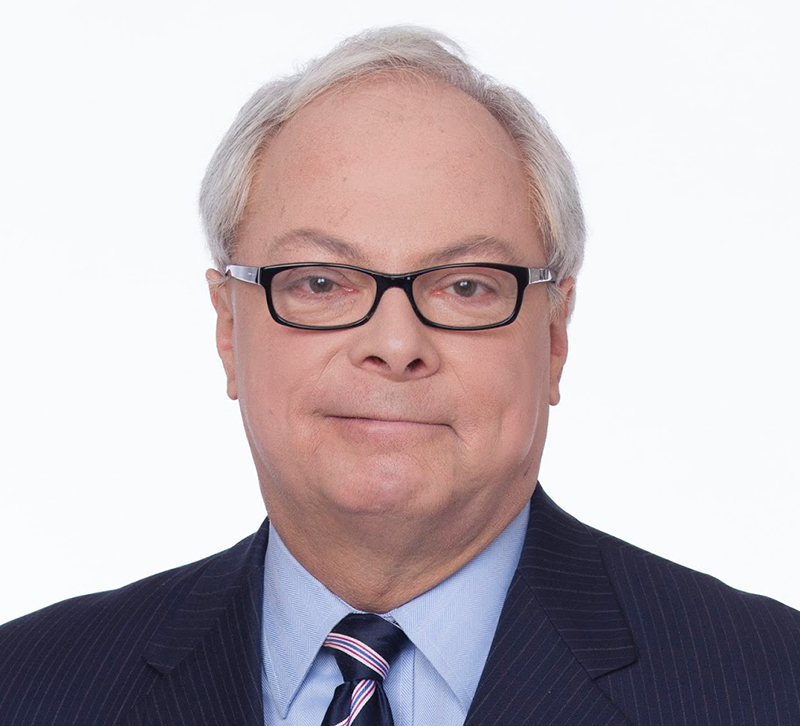 Share