A getaway to give back
04/09/2013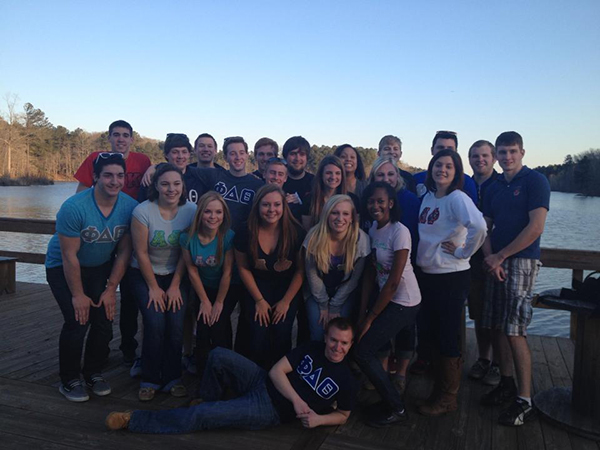 Students on Alternative Spring Break in Georgia.
---
Seventy-nine students at The University of Akron used their Spring Break getaway to give back. This year's trips took students to North Carolina, Virginia, Mississippi, Georgia, South Carolina and Tennessee for projects that ranged from serving the homeless in soup kitchens to shoreline restoration.
Alternative Spring Break, organized by serveAkron, is designed to raise awareness of social issues through educational and volunteer-focused opportunities. The low-cost trips provided a three or five-day service experience to teams of 10-50 students.
By the numbers

6 states

17 agencies

19 advisers

79 students

2,564 service hours

7,208 miles
Before heading out on their trips, students met twice for informational meetings and teambuilding. During the trips, each group worked in the community during the day and in the evening, the group gathered for reflection, teambuilding experiences and fun. Students who went to Mississippi visited the Hurricane Katrina Memorial while those in Tennessee hiked Ruby Falls. Spring breakers in Virginia and North and South Carolina dined at a local restaurant; and those who served in Mississippi and Georgia enjoyed a night of bowling.
Service projects included painting, cleaning, organizing, minor repairs, construction projects, brush removal, environmental conservation, shoreline restoration, working with children, serving the elderly and the homeless. Students learned new skills and put their classroom knowledge to work to make an impact.
Here's what some of the participants said: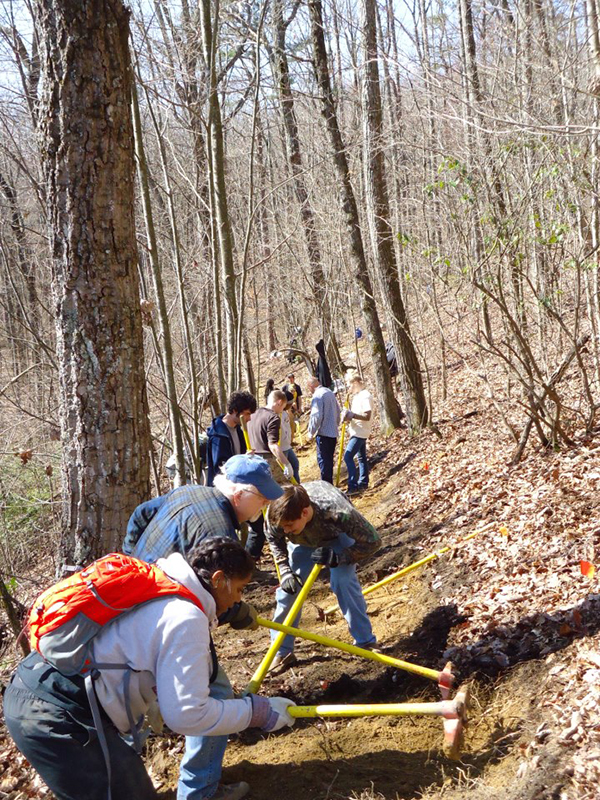 Students repair a trail in Tennessee.
---
"The best part about this experience was meeting new people, getting to know myself better, and seeing how much we can impact in a short amount of time."
"The best part about this experience was the University of Akron students!"
"The best part of this experience was regaining a positive attitude and being able to spend my time somewhere it is needed and I can contribute positively."
Students earned a "Volunteerism" Merit page through the Akron Experience. Merit pages recognize student achievements both in and out of the classroom.
Visit the Student Union lounge near Starbucks on Monday, April 22, from 11 a.m. - 1 p.m. and 3-5 p.m. for an ASB Display — see photos and chat with our 2013 participants about their experiences.
Meet the participants again on Wednesday, April 24, from 7-9 p.m. in Student Union 335 when they host an ASB reunion. Stop by for snacks, see photos and hear their stories.
See more: