Community extends gratitude to Proenzas
06/10/2014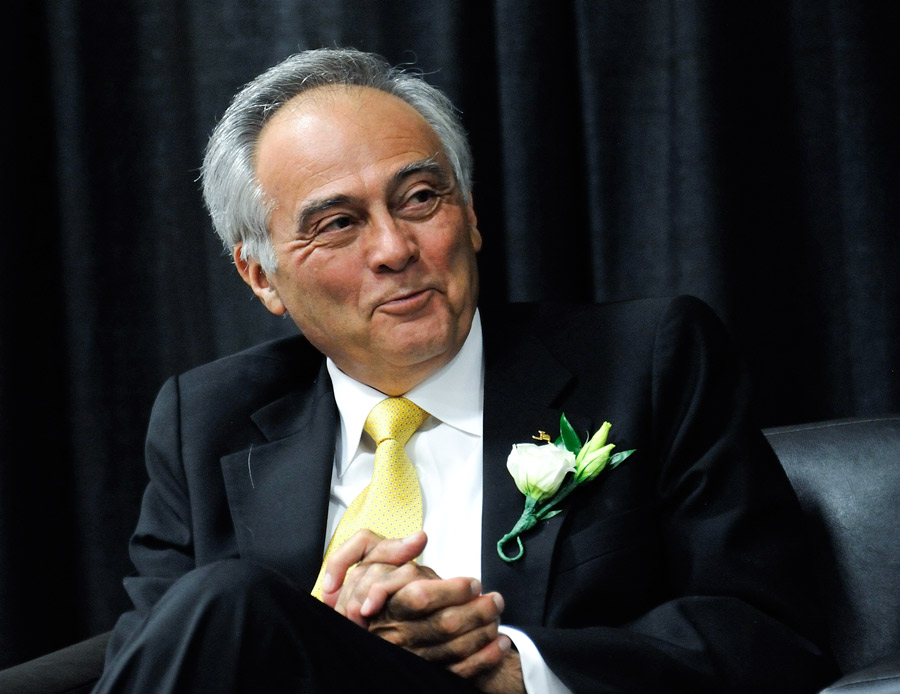 President Luis Proenza reacts during the community event held Monday in honor of his 15 years of leadership.
---
MORE THAN 400 community leaders, elected officials, alumni, UA employees and friends attended a Community Luncheon honoring President Luis M. Proenza and his wife Theresa.
Held at the Quaker Station, the event was sponsored by the UA Alumni Association.
The crowd gave Dr. Proenza two standing ovations in recognition of his 15 years of service that transformed both the campus and the greater Akron community.
The Proenzas were given a gift of two chairs—a captain's chair and rocking chair--both with the official seal of the University, and a wall canvas of a ship sailing into a sunset as Zippy waves goodbye from the shore.
In honoring the couple and referring to the gift of art, chairwoman emeritus of the Board of Trustees Patricia Graves said: "One of the great joys of art is that we are free to interpret it however we choose. So I choose to interpret this print not as a sunset view of Zippy waving good-bye, but as a not-too-distant sunrise, with Zippy welcoming you back."
Related: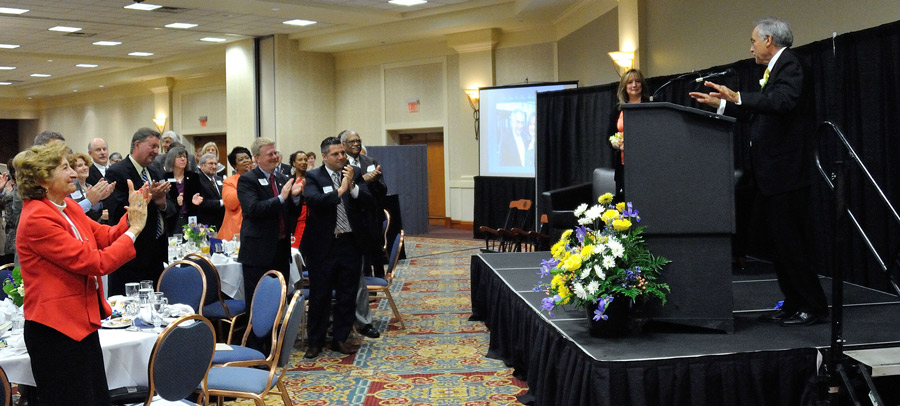 The 400+ well-wishers who attended gave the Proenzas two standing ovations.
---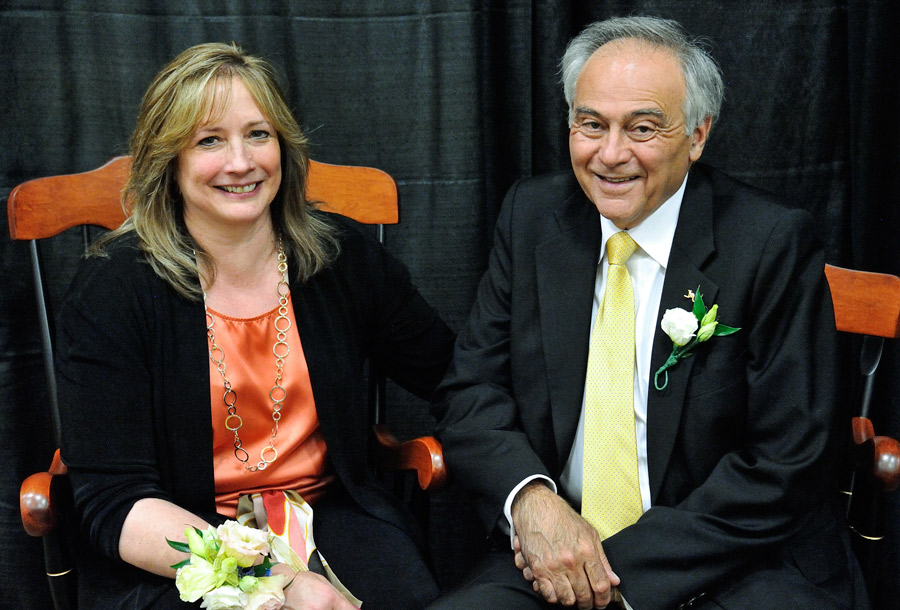 President Luis Proenza and Theresa in the two chairs they received as gifts.
---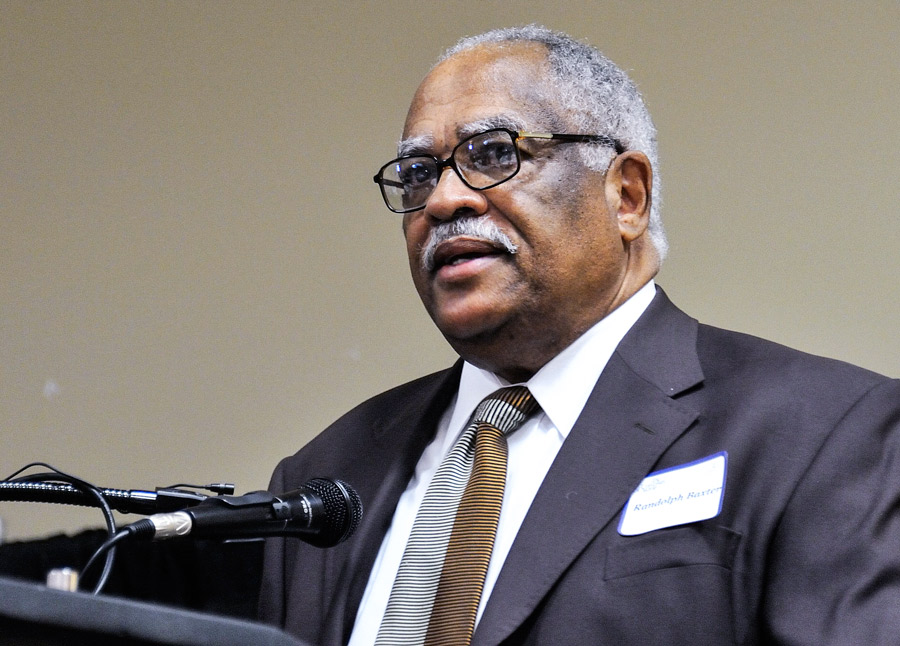 The Honorable Randolph Baxter, retired federal judge and president of UA's National Alumni Board, speaks on behalf of alumni.
---
Video
Proenzas express gratitude
---
Civic leaders honor the Proenzas
---
Slideshow: Dr. and Mrs. Proenza
Music: Joe Augustine, "Remembering You"