College of Business named a Best MBA program by The Princeton Review
02/18/2022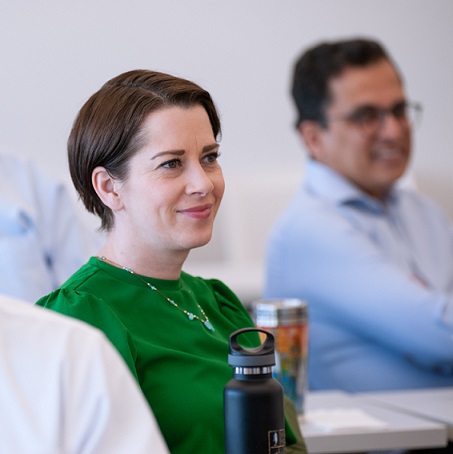 The University of Akron College of Business is one of the nation's most outstanding MBA programs, according to The Princeton Review®. The education services company chose the school for its list, Best Business Schools for 2022, posted at Best Business Schools.
We recommend The University of Akron College of Business as an excellent choice for an aspiring MBA, The Princeton Review's Editor-in-Chief Rob Franek said. He noted that the company chose the schools for its 2022 list based on data from the company's surveys of administrators at business schools during the 2020-21 academic year. The administrator survey, which numbered more than 300 questions, covered topics from academic offerings and admission requirements to data about current students as well as graduates' employment.
Franek added, What makes our Best Business Schools list unique is that we factor in data from our surveys of students attending the schools about their campus and classroom experiences. For our 2022 list we tallied surveys of more than 18,900 students at 241 business schools.
This is our 17th consecutive year being on this list, which speaks highly to the quality of our MBA program, says Dean R.J. Nemer. The College has a highly qualified faculty, a robust curriculum, flexible options, and established relationships with corporations and alumni – a combination that helps to give our students stellar opportunities for learning, connectivity and success.
The Princeton Review's 80-question student survey asked students about their school's academics, student body, and campus life as well as about themselves and their career plans. The student surveys were conducted during the 2020-21, 2019-20, and 2018–19 academic years.
The Princeton Review website profiles of the schools have sections reporting on each school's academics, student life, admissions information, and graduates' employment. In its profile of The University of Akron's College of Business, The Princeton Review editors write that the school offers flexible programs with both full-time and part-time options, including an evening MBA program which qualifying students can complete in as few as twelve months if they meet the required undergraduate course work.
The website's profile goes on to say, "Through a diverse student body, 'high competition' among classmates, and an administration willing to 'change curriculum to better serve students,' the University of Akron really prepare[s] its students to excel in the marketplace.
According to the website, "Students commented that they find the professors at Akron to be 'friendly and accessible' and that they 'make sure that we learn through discussions and active participation.'
In fact, many students are 'amazed at the qualifications of the 'fantastic' MBA professors here…who 'bring real world, practical knowledge that is second to none' not only help provide a 'rewarding' educational experience, they also 'inform you of job opportunities, workshops, internships, clinics, etc.'
All schools that participated in The Princeton Review Best Business Schools for 2022 survey project were considered for the lists. Schools that did not participate were not considered. The Princeton Review does not rank the on-campus MBA programs overall, from 1 to 241, or name one business school best overall. Instead, the company reports 18 ranking lists of the top 10 business schools in various categories.
Share