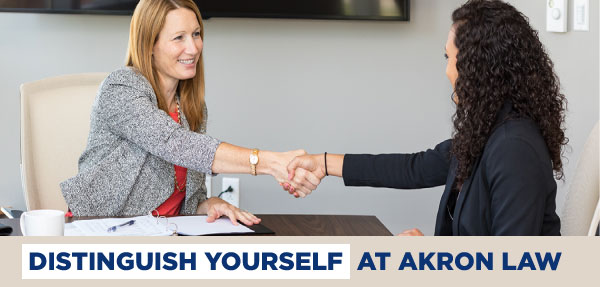 APPLICATION REQUIREMENTS
REQUIRED COMPONENTS
Applicants must have the following to submit a complete application for admission:
---
Optional application components
The following application components are optional, but most applicants submit them. It is strongly suggested that all applicants include this information with their applications.
If an application is complete otherwise and these components are missing, the Admissions Committee will consider the application complete and review it for a decision.
Letters of recommendation: Letters may be from instructors, employers, colleagues, or others. Letters of recommendation should come from appropriate sources. For example, applicants who are currently enrolled in an academic program are strongly encouraged to submit letters from instructors, and applicants who have been out of college for a number of years but have significant work experience should seek letters from employers, colleagues, or clients.



Letters of recommendation may be submitted through the CAS Letter of Recommendation Service. We highly recommend using the CAS Letter of Recommendation Service for the processing of letters of recommendation.

If recommendation letters have not been received but all other required components have, the admissions committee will review the file without letters of recommendation. Therefore, it is best to have your letters of recommendation submitted to the CAS before submitting your application. Check your CAS account regularly so that you can see whether or not your letters have arrived. Once they have arrived, submit your application.
Significant nonacademic experience: If you would like the Admissions Committee to consider any significant nonacademic experience (e.g., volunteer work, employment history, academic honors or awards, extracurricular activities, etc.) when reviewing your application, please include an attachment with your application. This attachment may take the form of a list, a resume, a cover letter, or some other summary of accomplishments. Please limit the size of such attachments, as the Admissions Committee typically reviews 1,500 to 2,500 applications per application cycle.
---
Other considerations
Character and fitness: If you have ever had disciplinary action taken against you in college or by a professional organization, been arrested or charged with a crime, court marshaled or dishonorably discharged from military service, involuntarily separated from employment, sued for an act that was alleged to have been intentional, or had a license denied, suspended, or revoked, you will be required to submit additional information with your application. Click here for more information on our character and fitness disclosure requirements.
Multiple LSAT or GRE scores: If an applicant has taken the LSAT or GRE more than once in the past five years, The University of Akron will consider the highest LSAT or GRE score. If an applicant is denied early on in the application cycle and then re-takes the LSAT or GRE in the same application cycle, the new score will automatically be sent to our office from LSAC or ETS, and the Admissions Committee will automatically re-review the application when the new score arrives.

Please note: All applicants who have taken the LSAT are considered LSAT applicants even if they later take the GRE.

When to apply: Applicants may begin submitting applications in September prior to the fall semester in which they plan to begin law school. If possible, try to structure your application plan according to our suggested timeline. Please note: We will not review your application until all of the required components are received, regardless of when you submit your application.
Deadlines:

Keep track of application deadlines. Late applications may be possible, depending on space availability. However, it is not advisable to delay your application. In general, those applying earlier have a better chance of admission. To the extent possible, try to structure your application plan according to our suggested timeline.

Interviews: Because of time constraints, personal interviews are not a part of the application process. Applicants should submit in writing any information they wish the admissions committee to consider.
Visits: For more information on scheduling a personal visit, click here.
Reapplication: A person who previously applied to the School of Law but did not attend (whether accepted or denied) must submit a new application. Generally speaking, the LSAT or GRE does not need to be repeated if it was taken within the preceding five years. However, an applicant may want to retake the LSAT or GRE depending on the score achieved.

Please note:

All applicants who have taken the LSAT are considered LSAT applicants even if they later take the GRE.
---
Notes for foreign-educated applicants only
Foreign-educated students should follow the same directions for application to the School of Law as students educated in the United States, with the following additions:
---
Note about qualifications for admission to the bar
In addition to a bar examination, there are character, fitness, and other qualifications for admission to the bar in every U.S. jurisdiction. Applicants are encouraged to determine the requirements for any jurisdiction in which they intend to seek admission by contacting the jurisdiction. Addresses for all relevant agencies are available through the National Conference of Bar Examiners.