Pro bono at Akron Law
The University of Akron School of Law recognizes the important role that our law students serve in our community to ensure access to justice for all. The law school's pro bono/community service requirement is a reflection of that commitment. Our most recent graduating class recorded more than 10,000 hours of service. The Class of 2020 set the all-time record with 16,489 hours.
Opportunities
Check your student e-mail weekly
To discuss additional information about pro bono projects, contact Joann Sahl at 330-972-7189, or e-mail jsahl1@uakron.edu
Requirements
J.D. students are required to complete a minimum of 30 community service hours, subject to additional conditions. Visit the requirements page for more information about completing your Pro Bono Publico Service Requirement.
Outstanding student recognition
Below watch the Pro Bono Virtual Awards Ceremony for the Class of 2020
Recurring programs
---
Contact us
If you are interested in learning more about pro bono opportunities, contact Professor Joann Sahl at 330-972-7189 or jsahl1@uakron.edu
---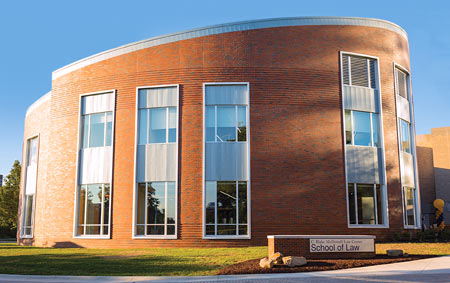 C. Blake McDowell School of Law
150 University Ave.
Akron, Ohio 44325-2901
Phone: 330-972-7331
Fax: 330-258-2343
lawadmissions@uakron.edu