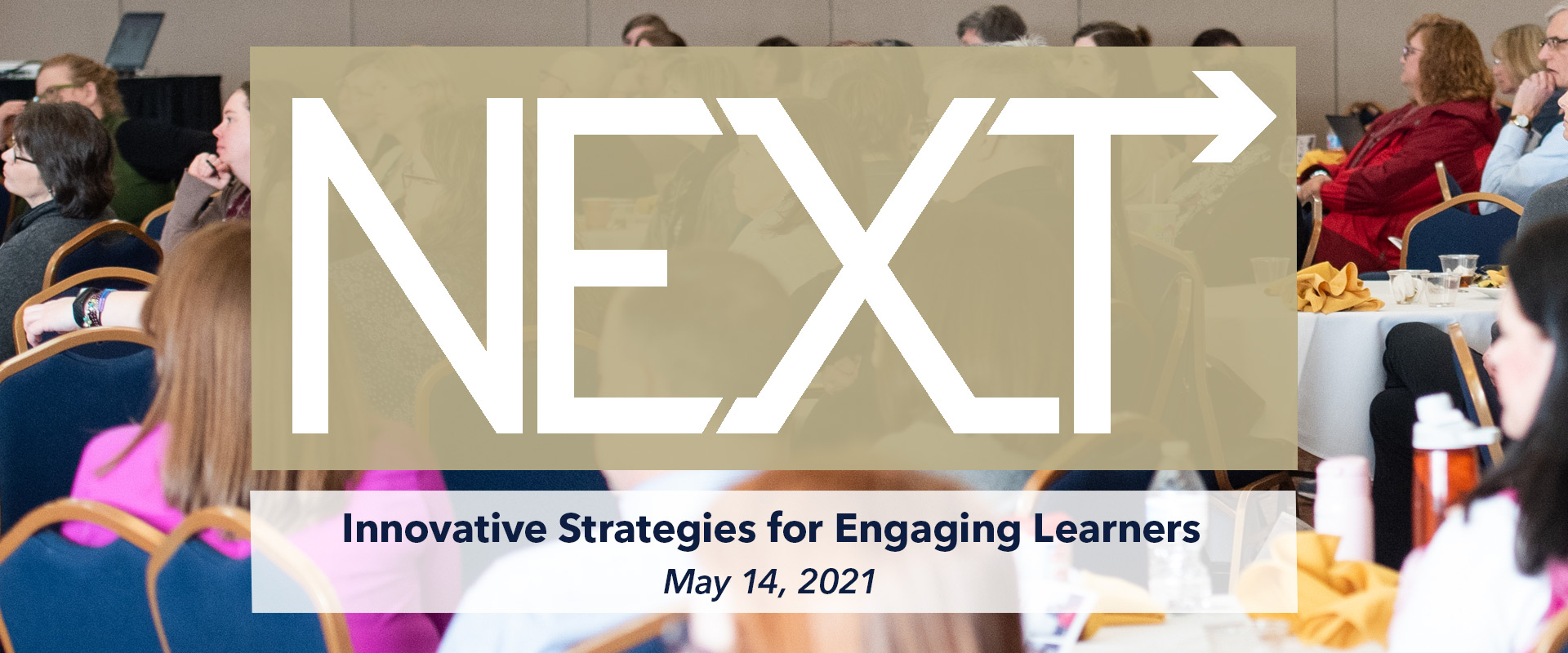 The NEXT 2021 conference theme focuses on exchanging innovative strategies to engage learners and increase retention. NEXT 2021 will be virtual with free registration.
---
Download the NEXT 2021 Virtual Backgrounds
---
Attending NEXT 2021 Sessions
All conference sessions will be delivered through Microsoft Teams using Virtual Conference Manager by opsgility. Login instructions were sent to all registered attendees from Opsgility Support (support@opsgility.com). Follow the steps in the email or listed below to access the conference site:
Instructions on logging in are available here: https://govirtualconference.com/attendingaconference

Microsoft Edge and Google Chrome are the supported browsers.
Be sure to use the email address you used when registering for NEXT 2021.

Log into the Virtual Conference Manager here: https://myconference.govirtualconference.com/

We recommend you log in before the conference begins.
Remember to use the email address you registered for NEXT with.

Register for the sessions you wish to attend. After you register, you'll be able to Join the sessions at the designated times.

Your schedule will already include the Welcome and Introduction, Morning Keynote, Afternoon Keynote and Steal My Idea sessions listed. Be sure to register for each of these that you plan on attending.
Click on the Sessions tab at the top of choose all of the sessions you wish to attend. AFter you register for a session, you'll find it on your schedule with a link to join.
Having trouble logging in or unsure of your email address? Contact support@opsgility.com or call 866-322-499 and let them know your having trouble logging into the UAkron NEXT conference.
---