Bachelor of Science in Nursing (Accelerated BSN)
---
Program Overview
Curriculum Guide (Degree Requirements)
The Accelerated Bachelor of Science in Nursing Program (BSN) is designed for the individual who already has completed a baccalaureate program in another area of study from a regionally accredited college or university and wishes to obtain a degree in nursing.
The Accelerated BSN is a four semester program beginning in the summer semester. Admission occurs at summer semester only. Students will progress through the curriculum taking the courses as they appear in the program plan. Students will complete the program in August of the next year with a baccalaureate degree in nursing.
Application deadline
The deadline to apply for the next May class is the preceding Dec. 1.
If you are interested in applying after Dec. 1, please contact the Student Success Center advisors listed above.
---
Information packet
Accelerated BSN information packet:
Admission requirements
Applicants must meet specific admission requirements and all prerequisite science courses must be completed within five years of application to the program.
Baccalaureate degree from a regionally accredited four year college or university with a cumulative GPA of 3.0 on a 4.0 scale.
Admission to The University of Akron
Ability to maintain Full-time status
Prerequisite science courses completed within five years of application to the program. Science courses must have a lab component.
Prerequisite science courses must have a cumulative 3.0 GPA on a 4.0 scale.
Completion of the prerequisite courses prior to beginning the first nursing course.
Two letters of recommendation.
Resume.
A 500-word personal statement addressing how you can contribute to the field of nursing.
IMPORTANT: Completion of all admission criteria does not guarantee admission to the accelerated program.
Admissions procedure
Copies of your transcripts should be submitted along with the Second Degree BSN Form to the Student Success Center in the College of Health and Human Sciences. You will receive a written evaluation of the prerequisites you have completed along with those that need to be completed. From this point forward, the student must maintain close contact with the coordinator in order to ensure proper progression towards entry into the program.
Prerequisites may be completed at any regionally accredited university or community college. This course work must be completed by the end of the spring semester prior to the summer of entry into the program.
If you are not a University of Akron student, you will receive written instructions on how to formally apply to the University of Akron and the School of Nursing once prerequisites are completed. If you are currently a University of Akron student, you will receive instructions on how to formally apply for the accelerated program.
---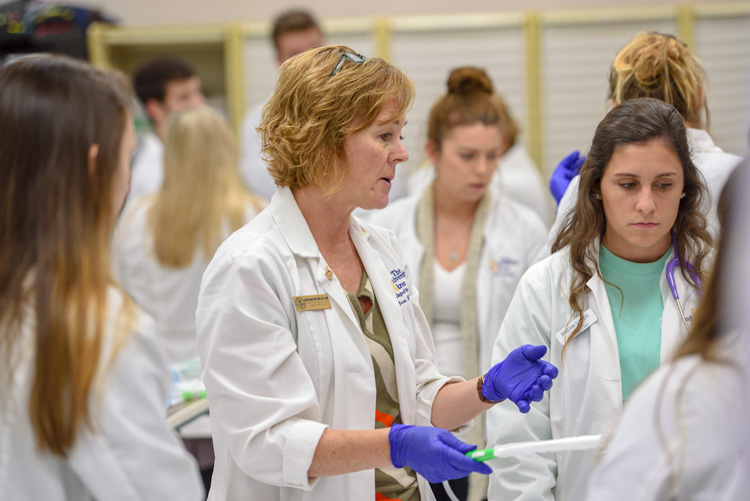 Prerequisite courses
8 credit hours Chemistry (any combination of inorganic, organic, biochemistry) with lab
8 credit hours Anatomy and Physiology with lab
3 credit hours Microbiology with lab
3-4 credit hours Developmental Psychology
3-4 credit hours Science of Nutrition
3 credit hours Introduction to Ethics
3-4 credit hours Basic Statistics or Stats for Everyday Life
Background check
The college requires entering students to submit to a background check.