The Zips Assistance Pantry
Providing students in need with access to the basic necessities of daily living.
Wednesday, April 8, 2015
9 a.m. to 12:30 p.m., and 3 to 5:30 p.m.
Polsky Building 483
---
The Zips Assistance Pantry is a pantry that provides personal hygiene items and offers resources for UA students.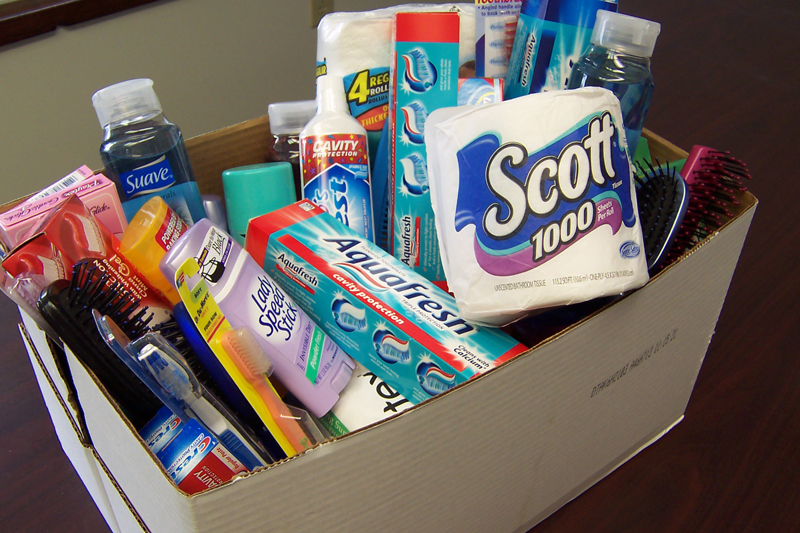 In order to qualify for pantry services, students must be currently enrolled in classes at UA and must present their valid Zip Card.
The Zips Assistance Pantry will also provide information about various community resources available to UA students.
We do not discriminate on the basis of race, sex (including gender identity/expression), color, religion, ancestry, national origin, age, ability or disability, veteran or military status, thinking style, skills, educational background, life experience, or sexual orientation.
This service is made possible by the generosity of UA students, faculty, staff, the local community, and the dedicated service of its volunteer staff.
Additional resources
Frequently Asked Questions
---
The pantry is open to any UA student enrolled in classes for the current semester.
Students in need of emergency assistance can visit the pantry during open hours and a volunteer will be there to assist.
Students will be asked to show their Zip Card and will be asked to fill out a short form. Please know all information collected will be kept confidential and is primarily used for the purposes of knowing and understanding the needs of our students.
Students may use the pantry anytime it is open.
UA faculty and staff members encountering students who could benefit from emergency services may send them directly to the pantry during open hours or can contact Jennie Sette (jes67@zips.uakron.edu or 330-972-2341) for more information or immediate assistance.
During times of economic instability, students may become financially stressed and lack access to basic resources. In order to better serve our students, UA has developed this service as a means to assist students through what may be a short-term need. Students needing long-term support will also be given contact information for services near campus.
---
How to Volunteer
UA students, faculty, and staff wishing to support the panty can do so in a variety of ways:
Drop off donations at any time to Off-Campus Student Services (located on the first floor of the Student Union)
Volunteer at the pantry
Inform students about this service
Request a donation bin for your office or department
Suggest additional resources and items to be shared at the pantry
If you are interested in volunteering at the pantry, please contact Jennie Sette (jes67@zips.uakron.edu or 330-972-2341) for more information about qualifications and need.