Fall & Spring Hours
Mon - Friday: 8 a.m. - 5 p.m.
*Evening and Weekend Availability by Appointment

Location
Simmons Hall Lobby
Front Information Desk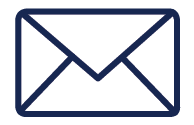 Contact
330-972-7272
uazipassist@uakron.edu
ZipAssist - refer. support. retain.
ZipAssist serves as a central information hub, intentionally designed to share available resources, and provide support and assistance to help students be successful at The University of Akron.
---
Top 5 frequently asked questions
When:
Financial Aid is given annually. You must complete a new FAFSA every year to apply for grants and loans.
The FAFSA for the 2020-2021 school year is now available. Students who meet the December 1, 2019, priority application date will be considered for every requested financial aid program for which they may be eligible and for which there are available funds.
How:
1. Obtain a federal FSA ID (Federal Student Aid ID)
The FSA ID acts as your electronic signature on the FAFSA.
Create your FSA ID at studentaid.ed.gov.

2. Submit the FAFSA (Free Application for Federal Student Aid)
FAFSA is available online at fafsa.gov.
The University of Akron's Federal School Code is 003123.
You can still complete the FAFSA after December 1.
Since the priority deadline was December 1, it is recommended that you complete the FAFSA as soon as possible if you know you are planning on using aid.

3. You will receive your SAR (Student Aid Report) from the U.S. Department of Education
The SAR summarizes the information you provided on the FAFSA and indicates your Expected Family Contribution, which will help determine your need.
If you've made a mistake on your FAFSA, you can make corrections at fafsa.gov.
1.Sign into your My Akron account.
2. Click Student Center.
3. Under Finances, click on "Account Inquiry".
4. Click the second tab, "activity", to see all account transactions.
5. Click on the third tab, "charges due", to view a summary of charges by due dates.
1. Sign into MyAkron.
2. Click Student Center.
3. Click on "other academic..." in the dropdown box, click "Enrollment Verification", then click the arrows next to it.
OR, click on the "Enrollment Verification" icon on the left hand side of the page (second to last)
4. Select any options you want, and select the term you want or leave the box blank for all terms.
5. Click "Submit".
6. This page is your Enrollment Verification. You can print it or save it.
1. Sign into your My Akron account.
2. Click Student Center.
3. Your holds will be listed to the right of your schedule in the first top blue box.
4. Click "View more".
5. Details about your holds and who to contact will be listed.
1. Sign into your My Akron account.
2. Scroll down, click on "Request Transcripts" on the left side.
Or, Click on Student Center and in the "other academic..." box, scroll down to the "Transcript: Request Official" option.
3. In the "Send to" box, type the name of the location you will be sending your transcripts to. If you have any attachments you need added, type "(attach)" after the name of the location.
4. Click "Edit Address" and enter the address for the location you are sending the transcripts.
5. Click "Ok" then click "Submit". Write down your Confirmation/Transaction number.
6. If you have attachment(s):
Email transcripts@uakron.edu with your name and transaction number, stating that you will be bringing in an attachment(s) for your transcript.
Bring the attachment(s) to ZipAssist in Simmons Hall with your Confirmation/Transaction number.
Twitter
---
Contact us
Simmons Hall lobby (map)
Akron, OH 44325-6222
Info Desk: 330-972-7272
Fax: 330-972-5977
More about ZipAssist