Dr. Phil Marcin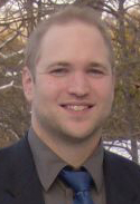 Title: Professor of Instruction; Fellow, Ray C. Bliss Institute of Applied Politics
Dept/Program: Department of Political Science
Phone: 330-972-6480
Email: pjm@uakron.edu

---
Biography
Dr. Phil Marcin specializes in law and courts. He teaches courses that focus on the intersection between law and politics. His courses include The Judicial Process, Constitutional Law, and The Supreme Court and Civil Liberties. These courses cover topics such as judicial selection, federalism, and the development, evolution, and application of the Bill of Rights. These course provide a framework for discussing current issues that include same-sex marriage, the president's power to pardon, the constitutionality of hate speech, the death penalty, President Trump's executive orders on travel, the scope of the Second Amendment, religious freedom, sanctuary cities, flag burning, and the Affordable Care Act.
Recently, Dr. Marcin has been quoted in news articles covering the entry ban cases the Supreme Court will hear in 2017 and he has published articles on media coverage of the Supreme Court. Recently, his article on mass media coverage of the United States Supreme Court was published in Political Communication (2014). Forthcoming is a book chapter on Internet coverage of the Supreme Court. His dissertation analyzes the diffusion of state supreme court selection methods over time.
Ph.D. University of Georgia, 2016, Assistant Professor of Instruction.
Fields: American Politics and Public Law
---