Scholarship opportunities
Undergraduate Students
Dr. Charles C. Rogler Scholarship Fund
Dr. Charles C. Rogler, who was a long-time member of the Sociology Department and former department chair. In 1977, he and his wife, Dr. Margaret F. Rogler, established the Dr. Charles C. Rogler Scholarship. The Rogler Scholarship is awarded to students for academic excellence and well as financial need. Each year, we are pleased to be able to offer these awards to several outstanding undergraduates.
The Carl A. Bersani Endowed Scholarship
The Carl A. Bersani Endowed Scholarship was established in 2015 as a lasting tribute to the contributions made by Dr. Carl A. Bersani to the University of Akron's Sociology Department. These contributions include the creation of the Akron-Kent Joint Ph.D. program in sociology as well as the M.A. and undergraduate degree programs in law enforcement and corrections, numerous publications and scholarly presentations in the areas of crime and deviance, and a four-year tenure as the head of the Sociology Department at The University of Akron. The scholarship was established with gifts from family and friends of Dr. Bersani and is awarded to one full-time undergraduate student in the Department of Sociology with a cumulative GPA of 2.75 or higher. Consideration for this scholarship is given to candidates who demonstrate a need for assistance.
Dr. Robert Schmidt Endowed Scholarship in Sociology
Dr. Robert Schmidt enjoyed a 13-year career at The University of Akron as both an administrator and faculty member in the Department of Sociology. He came to the University in 1967, during the first year of Akron's expansion from a municipal university to a state university. He retired in 1980. Dr. Schmidt established The Dr. Robert Schmidt Endowed Scholarship in Sociology in 2011 and it will perpetuate his history of service to students. Application is open to sociology majors who will be sophomores, juniors, or seniors. Applicants must have a GPA of 3.0 or higher and be in good standing at The University of Akron. Renewal is possible provided criteria is maintained. Selection will be made by the department head of the Sociology Department in The University of Akron's College of Arts and Sciences or the appropriate designee.
The Janet C. Fisher Endowed Scholarship Fund
The Janet C. Fisher Endowed Scholarship Fund was founded in 1994 with the express purpose of assisting students within the Buchtel College of Arts and Sciences Department of Sociology. This endowed scholarship is provided by the estate of Janet C. Fisher, a native of Canton, Ohio. Janet Fisher was a 1985 graduate of the University. She wished to thank the University for the fine education she received, which helped contribute to her success. Scholastic achievement and leadership characteristics are the criteria for the award.
Graduate Students
The Barbara J. Stephens Dissertation Award
The Barbara J. Stephens Dissertation award was established in 2003 to provide financial assistance to graduate students at the University of Akron engaged in health and social policy research. Barbara J. Stephens earned her BSN in Nursing from Capital University in Columbus, Ohio and an MSN from New York University, after which she returned to Ohio to serve in several nursing positions throughout Akron, Cleveland, and Canton. This dissertation award was established by gifts from the friends and family of Barbara J. Stephens.
---
How to apply for UA scholarships
---
Meet recent recipients
Deb Dragomire, recipient of the Rogler Scholarship
"After I took a couple years off from school because of unexpected life events, I decided my previous major was not going to fulfill my life. I was indecisive about my major and which direction I wanted to take in college, until I spoke with Dr. Feltey in the Sociology department, fall of 2015. I have absolutely no regrets since about choosing to major in Sociology. The Sociology Department at the University of Akron is helpful, genuine, laid back and resourceful. Every professor that I have encountered in the department has an open door policy and is more than willing to go above and beyond for the students.
"Last spring I had an amazing opportunity to work on a research project through the Sociology Club on campus. Not only did I get to meet other students and talk about issues that I felt strongly about, but we also were able to travel to Chicago and stay on the Magnificent Mile while we presented our poster for research at the North Central Sociological Association. What a great experience that was for me. After attending the conference and speaking with other Sociology majors from schools in the Midwest, I have decided to further my education and apply to graduate school for Sociology at the University of Akron. I have found the Sociology Department to be my other family. There are so many opportunities available through the department that I am so grateful for. I have grown so much in just a year due to being a part of them. I am also grateful to the department for the scholarship I received, which has made it possible for me to graduate in Spring of 2017."
Hannah Horrigan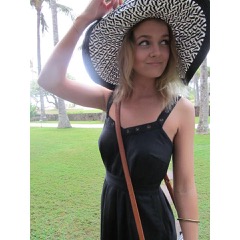 "There are many things that pushed me toward pursuing a degree in Sociology – mainly, I wanted to make a difference in the world.
"Through the program at the University of Akron, I am achieving that goal, and many more. I was able to become a member of the Sociology Club, and ended up running for president. I am in my second term with the club, and it has transformed my engagement with my education.
"I feel as if I am making the difference I have always sought, with the help of the incredible faculty to continually push me and guide me through the labyrinth of the sociological world. I am learning more about the world around me in such an engaging way, and I could never thank the members of the Sociology Department enough for the role they have played in my experience and achievements here."
Jamie Rinella, The Carl A. Bersani Endowed Scholarship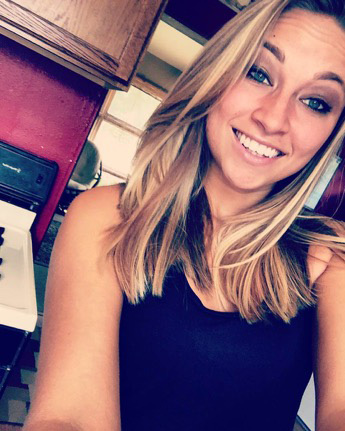 "Ever since I was younger I have always dreamt to understand how people work and the main aspects of life which influence their decisions and actions. This is why I decided to major in sociology.
"I love being able to apply the concepts I'm learning to real life situations. One of my favorite experiences so far is the class I was able to take with Dr. Feltey. The class was a special topic class based around the trilogy The Hunger Games. The entire semester we read the Hunger Games books and applied sociological concepts to the text and the films. It made learning so interesting and fun! I could never thank The University of Akron and the Sociology Department enough for all the support I have received."
An opportunity for donors
Many students today cannot afford the cost of a college education and rely on the availability of scholarships to pursue their dream of achieving a college degree in their field of interest. The University of Akron is proud of its top-notch Department of Sociology, whose alumni and friends are especially mindful of students' needs. A scholarship in your name can be established for as little as $10,000. For information on contributing your support or for making a donation of any denomination, please contact:
Mrs. Kimberly K. Cole
Department of Development
The University of Akron
Akron, OH 44325-2603
330-972-7608
kmorgan@uakron.edu