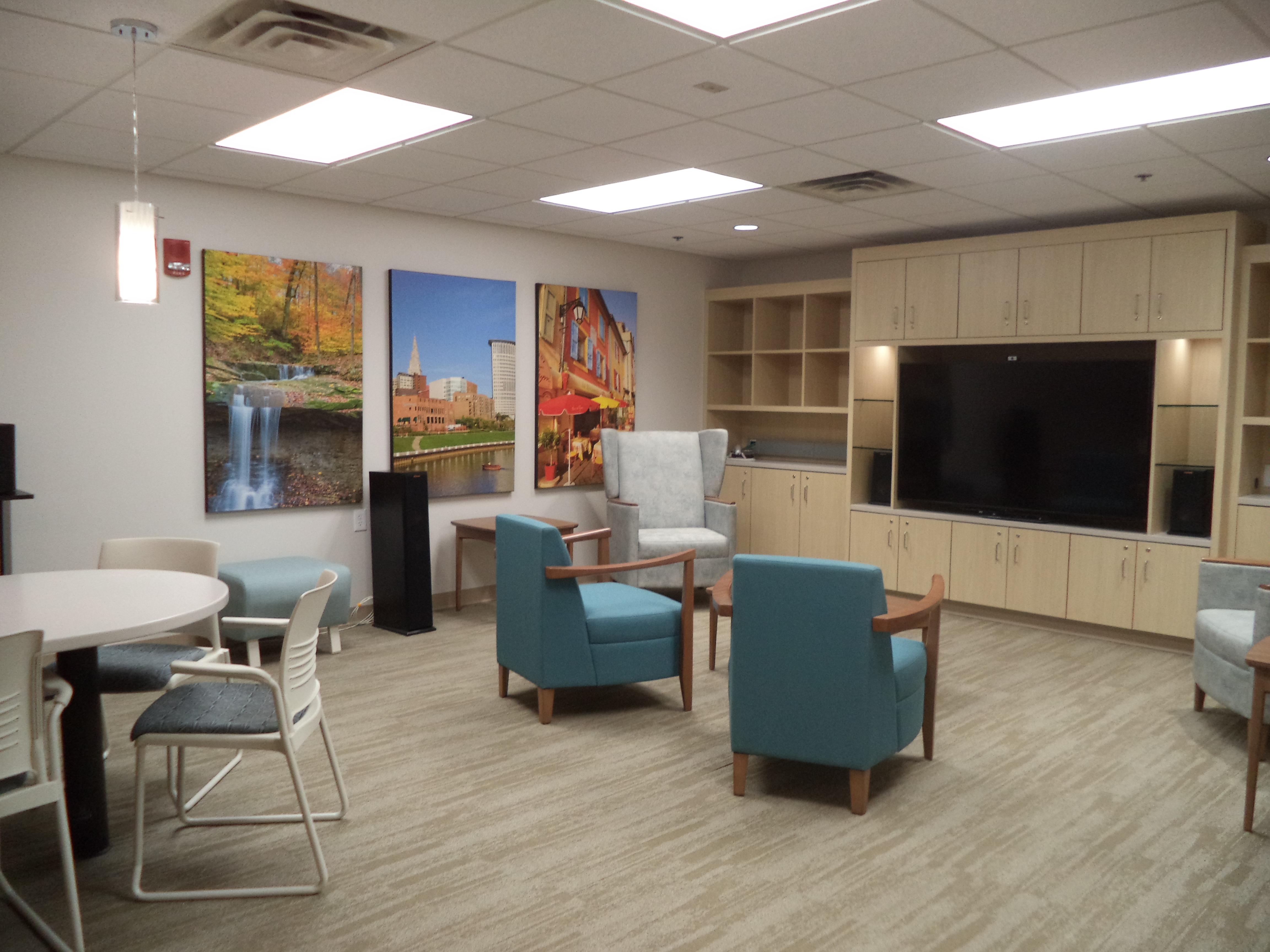 ---
By combining caring professionalism with advanced hearing technology, the Virginia E. Wilson Assistive Listening Device Center at the University of Akron is dedicated to enhancing the quality of life for people with less than optimal hearing. The Center, a component of the University's Audiology and Speech Center, is located in the Polsky Building, a downtown Akron landmark.
The Center encourages patients with hearing difficulties to experiment with state of the art assistive listening devices in it's home-like environment. Loaner devices can be provided in order for patients to assess the degree of benefit they provide. The Center has excellent audio and visual equipment to recreate typical listening environments that the individual may experience outside a clinical environment. This provides the audiologist and students working with the individual to provide the most appropriate adjustments to their hearing devices, complete audiological rehabilitation assessments and provide audiologic rehabilitation treatment in a realistic listening situation.
The Center was made possible by a generous donation from Mrs. Virginia E. Wilson. Mrs. Wilson was an attorney in the Akron area and her husband was the president of Roadway Express, J. Robert Wilson. Mrs. Wilson served on the Ohio Speech and Hearing Professionals Board, and was an outspoken advocate for implementation of the Americans with Disabilities Act. In addition to the Center, she endowed the Virginia E. Wilson Fellowship for Doctoral students in Audiology at The University of Akron.
---