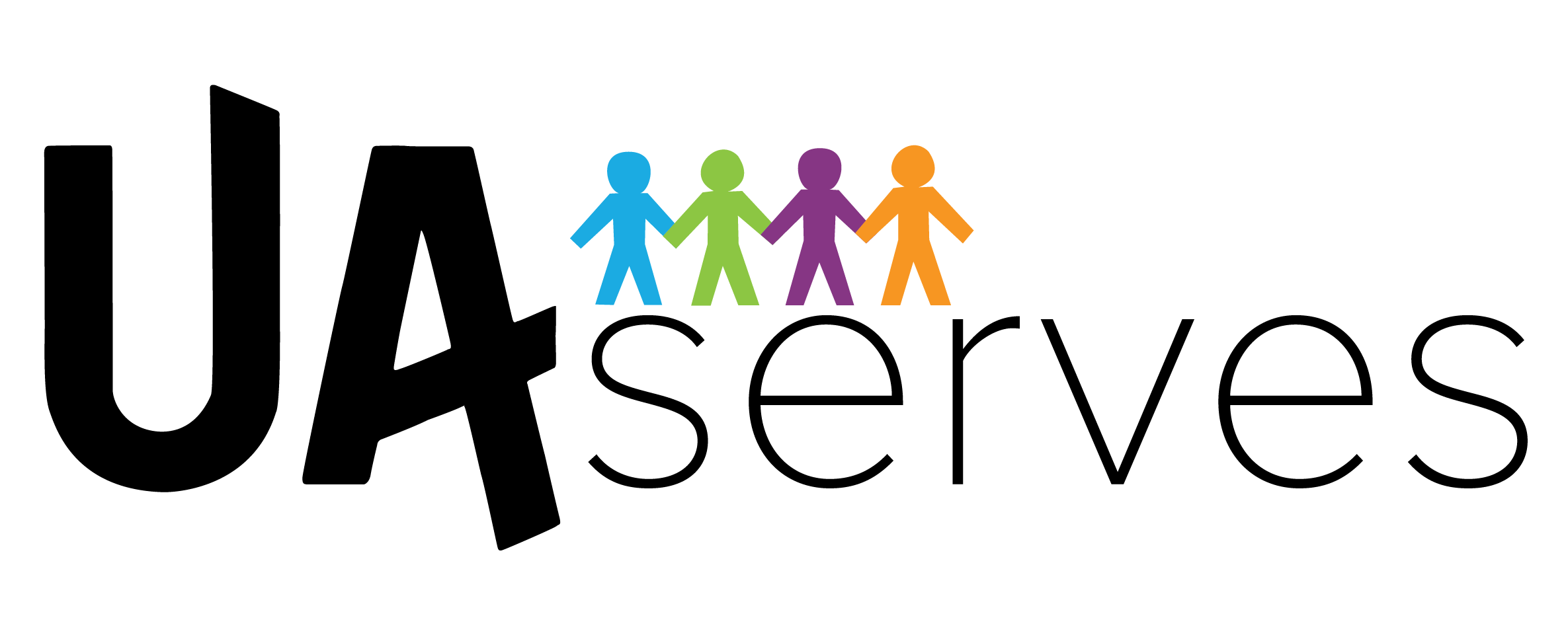 ---
Have you volunteered with serveAkron or another organization?
If so, you should join the UA Serves program through serveAkron. Simply log your hours of volunteer service on RooConnect to continue in the program throughout the year. Volunteer hours completed from January 11, 2021-April 18, 2021 will be accepted in order to be eligible for completion of the UA Serves program. All students who complete the challenge will benefit in the following ways:
Receive a free t-shirt and cup from serveAkron.

Be recognized for your service to the community, whether it be through your class, department, school, residence hall, Greek organization, and/or student organization.

Discover new opportunities for getting involved in service and learn about UA's community partners.

Maintain accurate and verified records of your volunteer hours and obtain an official record of service through our office upon request.
---
How to complete the UA Serves program?
Complete 20-hours of volunteer work either through programs offered on campus or through your regular volunteer work at off-campus locations. Volunteer work is defined as hands-on work to a non-profit organization where you do not receive credit or payment for your efforts.

Log your hours on RooConnect via the following method:

Visit the serveAkron

Navigate to Forms and select "Apply for Opportunity".

Enter your information for each individual service project/opportunity.

Enter information prior to Sunday, April 18th at 11:59pm.