Step 1: Registration
Registration deadline 5pm on Friday, September 30, 2016
Step 2: Waiver Form
To expedite your check-in process, please take advantage of filling out the waiver form ahead of time and bringing it with you the day-of the event. Please click the button below to download our consent form and release of liability.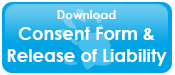 Register Your Agency or Service Site
This year, The University of Akron will be participating in Make a Difference Day on Saturday, October 22, 2016. October 22nd is the 2016 National Day of Service, and UA is proud to serve among the thousands of volunteers dedicating their time across the nation.
If you would like to be a participating agency or service site, please click the button below to register.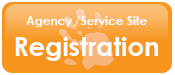 UA volunteers will be at service sites for 2 hours from either 9 a.m. to 11a.m. or 12p.m. to 2 p.m. We supply the volunteers with breakfast and snacks before they leave, so you will not need to worry about providing food. However, in regard to tools and supplies, we do ask that each service site provide the needed equipment for their designated service project. As we have every year, thanks to our sponsors, we will provide transportation to and from service sites!
Please complete all spaces on this form. If you have any questions, please contact Ali Doehring at 330.972.7352 or serve@uakron.edu
#UAmdd2016 Tweets
FAQ's
What is Make A Difference Day?
When is Make A Difference Day?
Can I volunteer with a group of people?
Is it guaranteed that I will get to serve with my group?
How many people participate in this event?