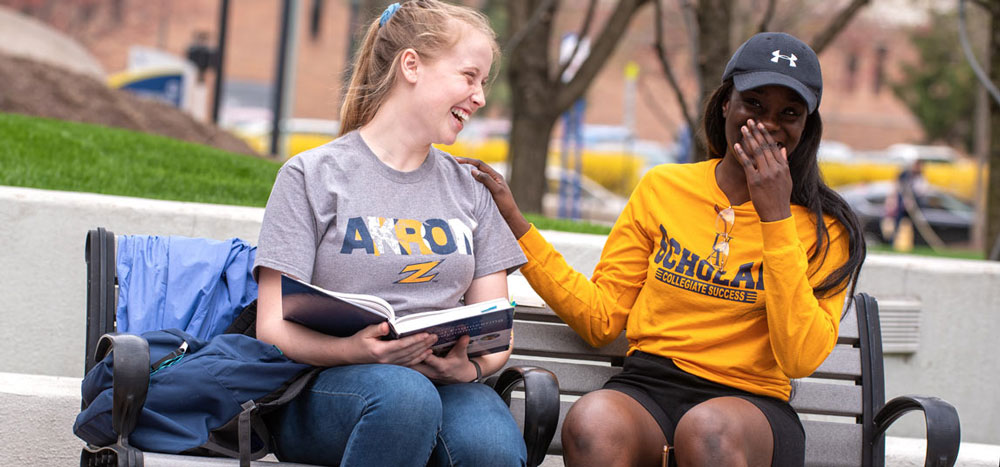 ADMISSIONS FOR NEW FRESHMEN
Your future: On the rise
We offer one of the best values in public higher education, with a stellar faculty and exceptional experiences in and out of the classroom.
This is where you'll find academic excellence, make lifelong connections and achieve more than you can imagine. Aim high and become an Akron Zip today. Here's how:
1. How to apply
University of Akron application | The Common app
Whether you're applying via The University of Akron application or the Common App, learn how to apply, including:
test scores, including test-optional information
deadlines for applying,
links to the application,
semester start dates, and
how to submit transcripts and other credentials.
2. After you apply
Great job! You're ready for the next step in the admissions process. Take these steps after you apply:
activate your username and password,
check your application status,
explore scholarship opportunities,
file the Free Application for Federal Student Aid or FAFSA, and
schedule a visit to campus.
3. After you have been accepted
Once you've applied to The University of Akron and been accepted, here's what to do:
confirm your enrollment, and
if you haven't already, file your FAFSA and schedule a campus visit.
4. After you have confirmed your enrollment
Take these steps after you have confirmed your enrollment:
attend your Orientation program,
apply for on-campus housing,
submit your final high school transcripts and
submit your university transcript, if you earned college credit in high school.
Considering a gap semester or year? Here's what you need to know.
Student stories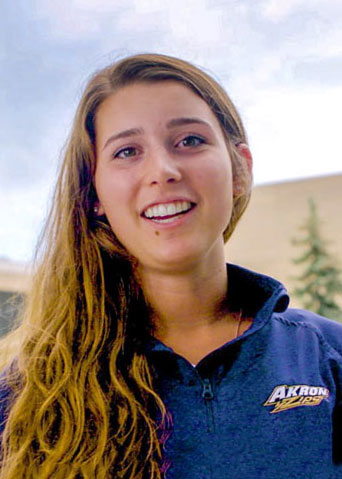 'MY TIME at The University of Akron has been amazing. I have joined so many organizations and met more people on campus than I can count. I have found lifelong friends, and I've even learned to love organic chemistry!'
– Emma Harmon