October 2016 Parents & Family Newsletter
Website:
uakron.edu/pfa
| On Facebook:
Zip Parents
---
In this issue
:
Interim President Wilson connects with students across campus
What's happening at UA? We're glad you asked!
FAFSA: NOW AVAILABLE – priority deadline is Dec. 1
FAFSA Filing Sunday
Spring 2017 Registration
Interim Progress Indicators
Free tutoring available in Bierce Library, Polsky Building for all students
Barry Goldwater Scholarship Opportunity
Soctoberfest 
---
Interim President puts emphasis on students
Interim President Matthew Wilson is putting students first: He launched a new, $20 million fund-raising campaign in support of student scholarships. He has been visible on campus, meeting with student groups and asking students to let him know how well UA is serving them. He even took time to play pick-up basketball with students on a makeshift court at the Student Union.
Check out just a few of his numerous encounters with students
in August and September.
---
What's happening at UA? We're glad you asked!
Our students are connecting with a world-class faculty, and gaining real-world experience at our region's leading businesses and organizations – many of which are led by UA alumni. It's no wonder that a University of Akron degree is now ranked the best long-term investment among all Northeast Ohio public universities.
Keep reading
.
---
FAFSA
Now available for the 2017-18 academic year!
For students and families who have completed the Free Application for Federal Student Aid (FAFSA) in the past, this is a change from the Jan. 1 date. If your student plans to take classes during summer 2017, fall 2017 and spring 2018 semesters, you will need to complete the 2017-2018 FAFSA.
The change to the FAFSA start date of Oct. 1 was approved by President Barack Obama in an effort to make the college admission and financial aid process easier for students.
Here's a short video to explain
.
To complete the FAFSA,
start at fafsa.gov
.
Important notes:
UA's priority FAFSA deadline is Dec. 1. File your FAFSA by this date to be considered for certain need-based financial aid programs
Use your already-filed 2015 income tax information.
Transfer tax information directly to the FAFSA using the IRS Data Retrieval Tool (some exclusions apply).
Completing your FAFSA earlier gives you more time to prepare for the 2017-18 academic year.
---
FAFSA Filing Sunday
FASFA experts will be available to assist you for free with your 2017-2018 Free Application for Federal Student Aid (FAFSA) on
Sunday, Oct. 23, at 1 p.m. in Simmons Hall
on The University of Akron campus.
See complete details or sign up to attend
.
---
Spring 2017 Class Registration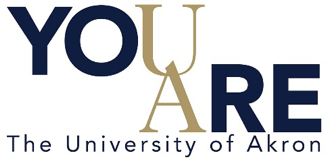 Priority registration for spring 2017 registration begins on Monday, Oct. 31. Registration groups are assigned from Oct. 31-Nov. 10 based on level and completed credit hours.
Spring 2017 classes and enrollment appointments will be available to view in My Akron on Monday, Oct. 24. Students should be meeting with their academic advisors and resolving any holds on their accounts from now until then so they are prepared to register at the start of their enrollment appointment.
Students can contact ZipAssist at 330-972-7272 or visit in-person in the first floor Simmons Hall Lobby with any questions or concerns.
---
Interim Progress Indicators
Our faculty members have submitted interim progress indicators for students in developmental, 100 and 200 level classes.
Student can view their performance indicators in My Akron. If their performance is satisfactory, they should keep up the good work. But if an instructor has deemed their work in a particular course "unsatisfactory," they should have received an email notification to that effect.
If they receive a warning, there is still time, resources and opportunities for your student to be successful in the class. Students should contact their academic advisor and work with their instructors. There are many resources on campus to help them with classes, including tutoring, math and writing labs, study sessions and more.
---
Free tutoring available in Bierce Library, Polsky Building for all students
Students have access to support for their classes through
the Office of Student Academic Success
, which offers on-campus tutoring in two locations as well as online.
On the ground floor of
Bierce Library
, students can find math tutors, obtain feedback on a writing assignment, or meet one-on-one with a tutor with expertise in introductory-level courses. In some introductory-level math and science classes, your student may have an embedded tutor, or learning assistant, assigned to the class. The learning assistant holds regular study and exam preparation sessions.
The
Polsky Building
also houses both a math lab and writing lab, and has a special center targeted specifically for reading and study skills. Polsky Tutoring also can provide help with basic computer skills, including Microsoft Office and Springboard.
See hours of operation and complete scheduling/appointment details
.
In addition, to supplement our campus face-to-face tutoring services, UA offers free online tutoring through eTutoring in writing, math, statistics, biology, anatomy and physiology, physics and chemistry. eTutoring provides trained faculty and student tutors through the Ohio eTutoring Collaborative and provides support that is especially helpful to students in online and distance-learning courses.
Register online now
.
---
Soctoberfest
Celebrate Oktoberfest Akron style with Zips Men's Soccer! "Soctoberfest" will take place Saturday, Oct. 22, prior to the start of the match from 5:30-7:30 p.m. on Coleman Common at UA's main campus. The Zips face West Virginia at 7:30 p.m.
Join your student and experience Akron Soccer! We will have several prize giveaways throughout the event!
Enjoy delicious German cuisine, including ale-cooked bratwurst, sauerkraut, German potato salad and Bavarian pretzels. A beer-only cash bar will be available to attendees 21 and over.
For parents and family members, $15 covers food and a match ticket. For season ticket holders and students, food is $10. As with all home athletic events, students simply show their Zip Card and get into the match for free.
Order your tickets by calling the Athletic Ticket Office at 1-888-99-AKRON (25766) or by emailing
tickets@uakron.edu
. The Ticket Office is located in InfoCision Stadium-Summa Field at 375 East Exchange St., Akron, OH 44304. Business hours are Monday through Friday, 9 a.m. to 5 p.m.