The University of Akron Bands
Welcome to The University of Akron Bands. On behalf of the 175 music majors in the School of Music, and countless other academic majors represented in our band program, we want you to become a member of the UA Bands.
Every ensemble in our program is open to ALL students regardless of your academic major. Students who are enrolled at Wayne College are also eligible to participate in the UA Bands.
—
UA BANDS
Are you interested in joining UA Bands?
—
UPCOMING EVENTS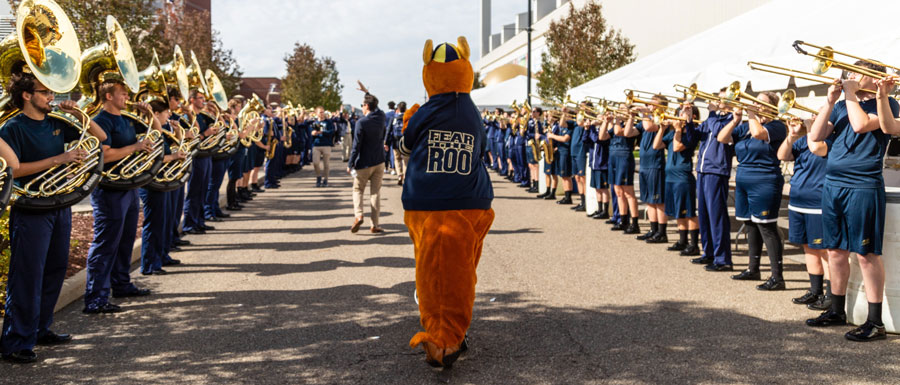 Summer Symphonic Band
New this year: Enroll for the class to receive college credit
OR
Join us without having to enroll
Conference
This year's conference will resume in the UA Student Union, and we are thrilled to announce the 2022 OBDC Guest Composer, TBA.
Featured ensembles to come
Honor Band
The OBDC High School Honor Band
—
QUESTIONS?
Contact us if you have any questions about our UA Bands or review some of our more Frequently Asked Questions (FAQs) for Concert Bands and Athletic Bands.
Contact us