CBAE Information for Students
Students may use RegisterBlast to schedule an appointment for their exam by signing in with UANET ID and password here. This will allow students to make an appointment for their test in CBAE, and to ensure they have a time slot to take the test.
If you do not have a UANET ID and password, you may register here.
Walk-ins are allowed, but are not guaranteed a time slot. If you choose to walk in, you will need to make sure there is enough time in the lab hours to complete your test, or wait in line.
Accommodations: Student accommodations are approved by the Office of Accessibility, and CBAE staff have access to confirm these accommodations. Please note if a reader or scribe is required, the Office of Accessibility will provide this staff. Any questions about accommodations can be directed to access@uakron.edu. Students with accommodations can book appointments and confirm accommodations via RegisterBlast.
Upon entering SHN 152, proceed to the laptops, or use the QR code on your phone, to check yourself in. If you have already made an appointment, please come to the front desk with your ZipCard. The front desk will give you a computer number, and you are to proceed to that computer in the lab. Once seated, log into Brightspace. if you have any questions, raise your hand and a testing proctor will assist you. Please respect others taking tests by remaining quiet as you enter SHN 152, during your test, and anytime you are in the testing lab area / hallway.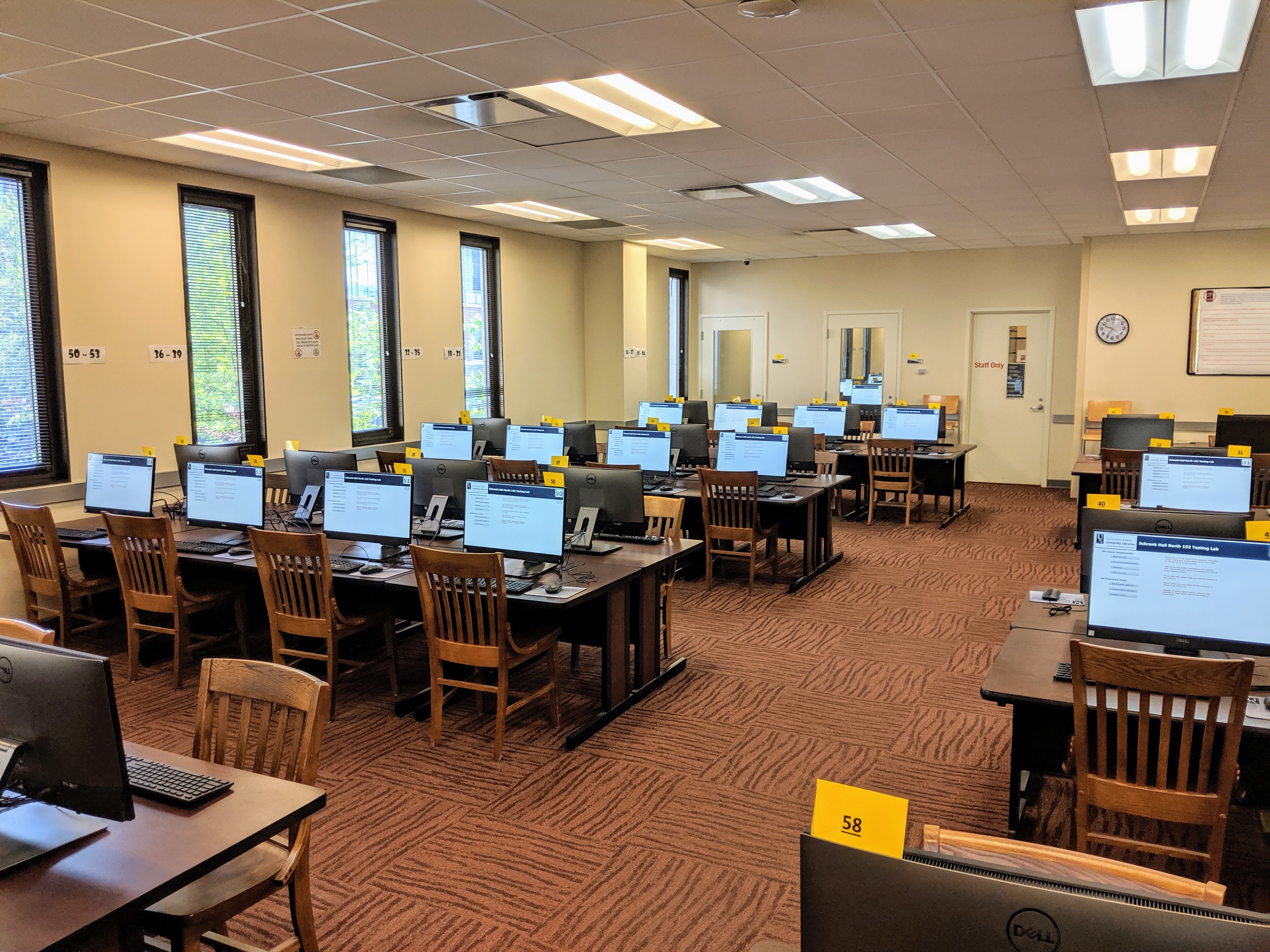 CBAE Lab Procedures and Policy
Your UA Zip Card is required to take a test. Your name and your photo on the UA Zip Card must be completely legible.
You must seat in your assigned seat for testing. You will not be permitted to select your own seat for testing.
Cell phones, electronic devices/accessories, and listening devices (unless ADA) must be powered off AND placed out of sight the entire time you are in SHN 152.
Nothing is permitted on the desktop/visible while you are testing, except for resources that are authorized by the testing center. (This includes water bottles and hats)
Only students who are testing are permitted in the testing center. Children are not permitted in the testing center. For their safety and in accordance to university policy children may not be left unattended while on campus.

NO Food, drinks, liquids/oil, air fragrances/devices, tobacco products and smoking devices.
Service animals are permitted in accordance to UA service animal guidelines. Click here for PDF guidelines on Service Animals.
Under NO circumstances are students permitted to write down or otherwise record test information.
Once you begin testing you may not leave the room and then return to complete your test. If there is an emergency and you must leave the room during your test, notify a proctor. Your test will be ended and your instructor will be notified of the emergency.
The testing center is monitored by test proctors and under video/audio surveillance at all times. If you need assistance, raise your hand and a testing proctor will assist you.