A Welcome Message from the Director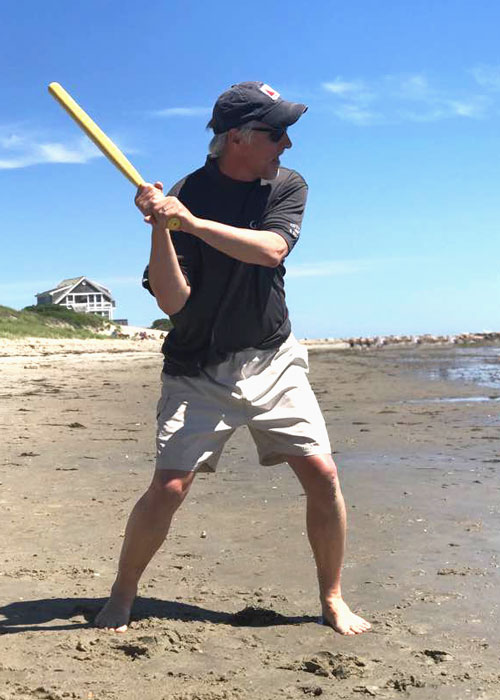 Dear Students:
I am the eldest son of an Irish Catholic electrician. My parents did not graduate from college. My father started working six days a week as soon as he graduated from high school and married his high school sweetheart, a Polish Catholic whose father owned a bowling alley. They raised me and my three siblings to work hard, be kind and curious, and play just about any game invented with vigor and good sportsmanship! As Irish Catholic game players we had our share of conflicts, but through it all we learned to resolve these in ways that continue to bring us closer as a family.
In high school I played football, basketball, and baseball, with grades that satisfied my parents enough to allow me the freedom I needed to enjoy high school and make my own mistakes. On and off the field, my high school years were no stranger to conflict, but mentors like my football coach and a history teacher helped me learn how to prevent or resolve the conflicts we encounter routinely in our lives.
At UMass-Amherst I majored in Economics and Chinese Language, spent a summer working through my church repairing retired coal miners' homes in West Virginia and lived in China for three years. I flipped burgers, poured drinks, got around by bike only, and made over-stuffed grinders to pay my way through college. College is a life-changing experience for most, and I was no exception. Again, I met instructors (and housemates) who helped me to understand the nature of conflict, personal and political, and how to reframe conflicts productively.
At The Fletcher School I received a Masters in Law and Diplomacy and at the University of Washington in Seattle I earned a doctorate in Political Science, focusing on public law. After completing my studies I worked as an upper division manager for the Seattle Police Department. My first book, The Politics of Community Policing: Rearranging the Power to Punish, and my interest in teaching and learning about conflict management grew out of these school and work experiences. In 2000 I was fortunate enough to win a Fulbright Fellowship, so the US government paid to send me and my family to Beijing for a year to teach and live and learn, to represent our country, and to enjoy lots of travel and dumplings.
As the Director of the Center for Conflict Management I invite you to drop in any time and check out the core required course that I teach: Law, Mediation, and Violence. My goal is to create a program in the Center that meets your educational needs, prepares you for life after graduation, and inspires you to take on the life-long challenge of learning better ways to transform, prevent, resolve, or reduce the harms associated with conflicts—from interpersonal to international.
If you want to learn more about CCM, please read our mission, review the certificates available for you, or read papers written by CCM students that are published in our Transdisciplinary Journal of Conflict Management.
If you're interested, please drop in to ask any questions you might have. We want you to make the Center for Conflict Management your home away from home. Join me for coffee or lunch sometime and we can talk about it in as much detail as you like.
Bill Lyons, Director