When it comes to earning a college degree, the greatest obstacle can be the funds to do so.
Many University of Akron students must make up the annual tuition gap on their own with no assistance from their families. Some enroll part time so they can work, taking the focus off their studies and contributing to higher drop-out rates, increased stress, a longer road to graduation, and higher debt.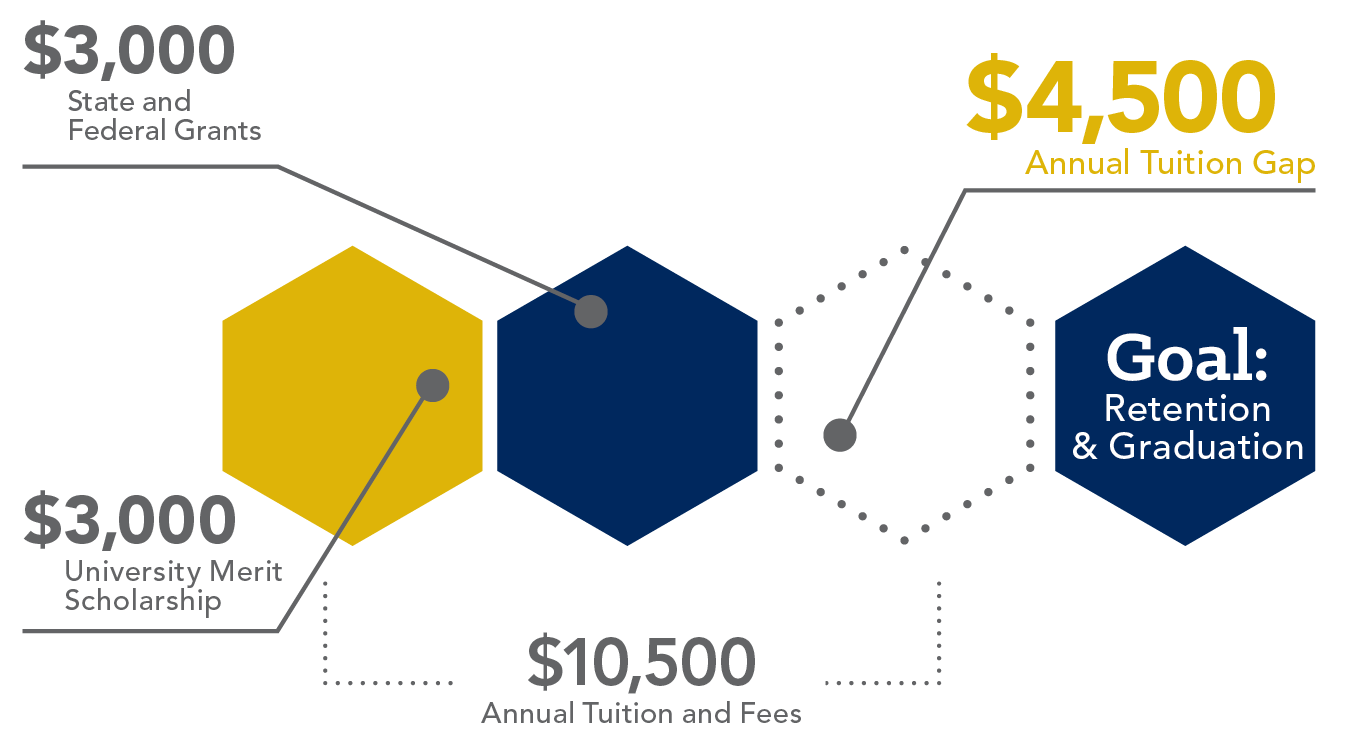 How you can help
You can help by investing in a BRIDGE Scholarship to attract a new UA student or keep a student in school. Please consider a full BRIDGE Scholarship of $4,500 or a partial scholarship gift of $1,000, $2,000, or $3,000.
No matter the amount, all gifts are welcomed and appreciated and will make a difference in a student's chance to be successful!
Make checks payable to The University of Akron Foundation, write BRIDGE on the memo line, and mail to The University of Akron, Department of Development, Akron, Ohio, 44325-2603.
Enter BRIDGE Scholarship in the "Please designate my gift to" box.
For more information, call Diontre Earl at 330-972-6649 or e-mail dearl@uakron.edu.