UA honors outstanding alumni, friends at annual gala
05/16/2014

The University of Akron Alumni Association continued a 53-year tradition on May 15 as more than 300 people gathered at the Hilton Akron/Fairlawn for the Alumni and Friends Gala. The event recognizes outstanding alumni and friends whose work – both personal and professional – has contributed significantly to advancing the mission of the University.

John Adams '88, a wealth management advisor with Northwestern Mutual Financial, served as emcee, and Phil Hoffman '85, '90, and '08, general manager of the University's School of Communication Z-TV television station, served as orator.
2014 recipients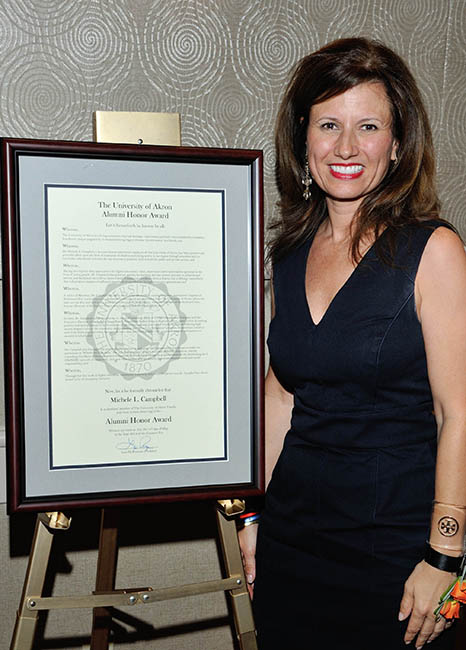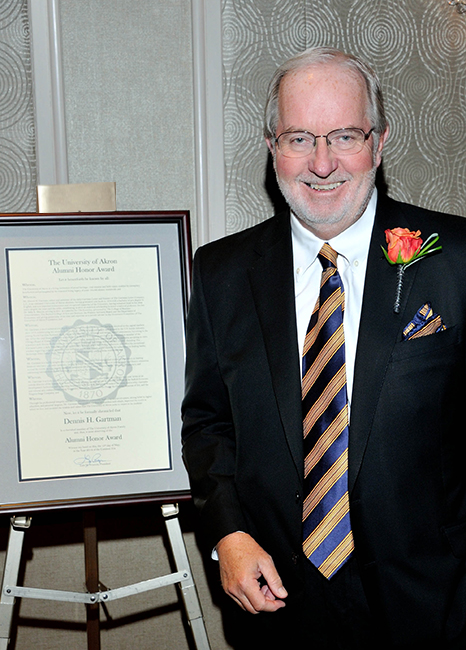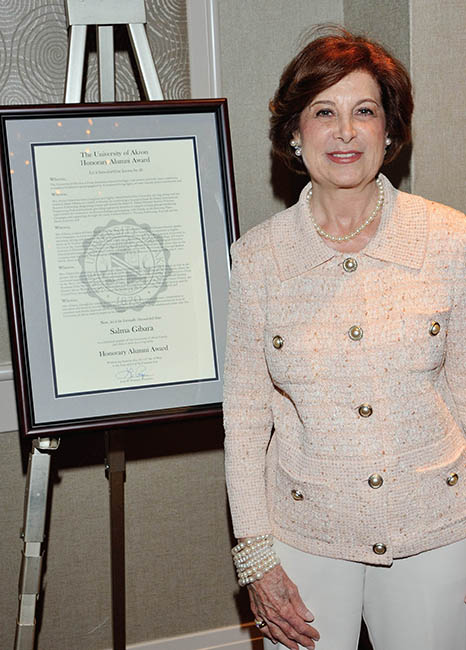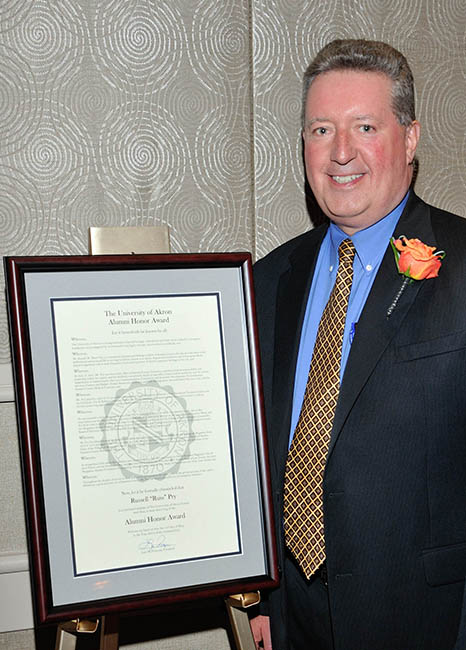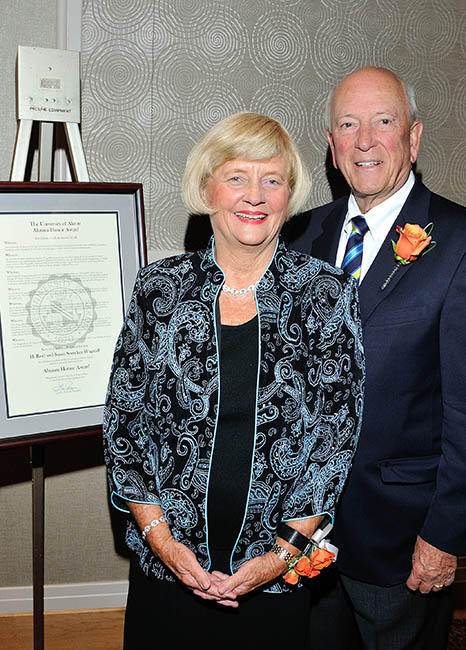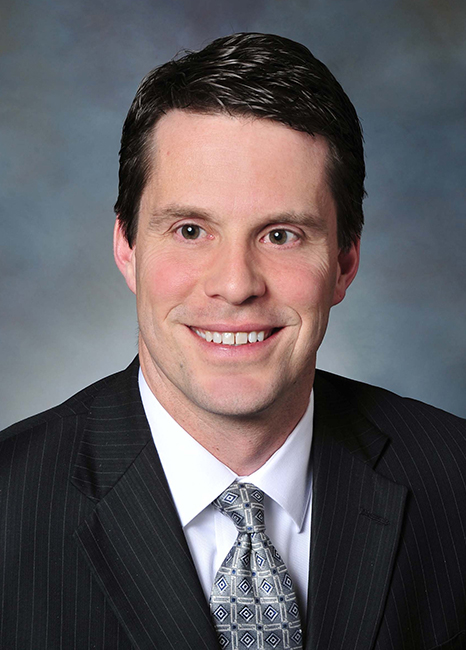 Final remarks from President Proenza
"They say university presidents come and go, but institutions and their alumni are what ultimately endure," remarked President Luis M. Proenza, who went on to extol the numerous and successful UA alumni he has encountered during his 15 years as president.
"When I arrived here in 1988, one of the many under-celebrated areas of excellence I discovered was a proud and reliable alumni base," he said.
"You can learn much about an institution by observing its alumni. What a delight it was for me to discover among the ranks of Akron's alumni – CEOs, presidents, judges, mayors, congressmen, generals – and virtually any type of leader you care to mention in the sciences, the arts, medicine, and health care, and at all levels of business."
"I am grateful for every one of you," he said, "for your support and goodwill over the years. Always, I will treasure my experiences here."
About the awards
UA's Alumni Honor Award recognizes individuals who have achieved distinction in their chosen fields or for demonstrated loyal and active interest in their alma mater. Friends who have rendered valuable and conspicuous service to the University and/or the community are elected Honorary Alumni.