Scholarship established honoring engineering alumnus Bob Bennett
07/11/2017

For more than 45 years, Bob Bennett literally changed the landscape of greater Akron and the surrounding region.

Through his company, Bob Bennett Construction Co., Mr. Bennett's work became an industry standard of excellence. After his passing in 2016, his family chose to honor his legacy by endowing The Bob Bennett Memorial Endowed Scholarship with a $250,000 gift.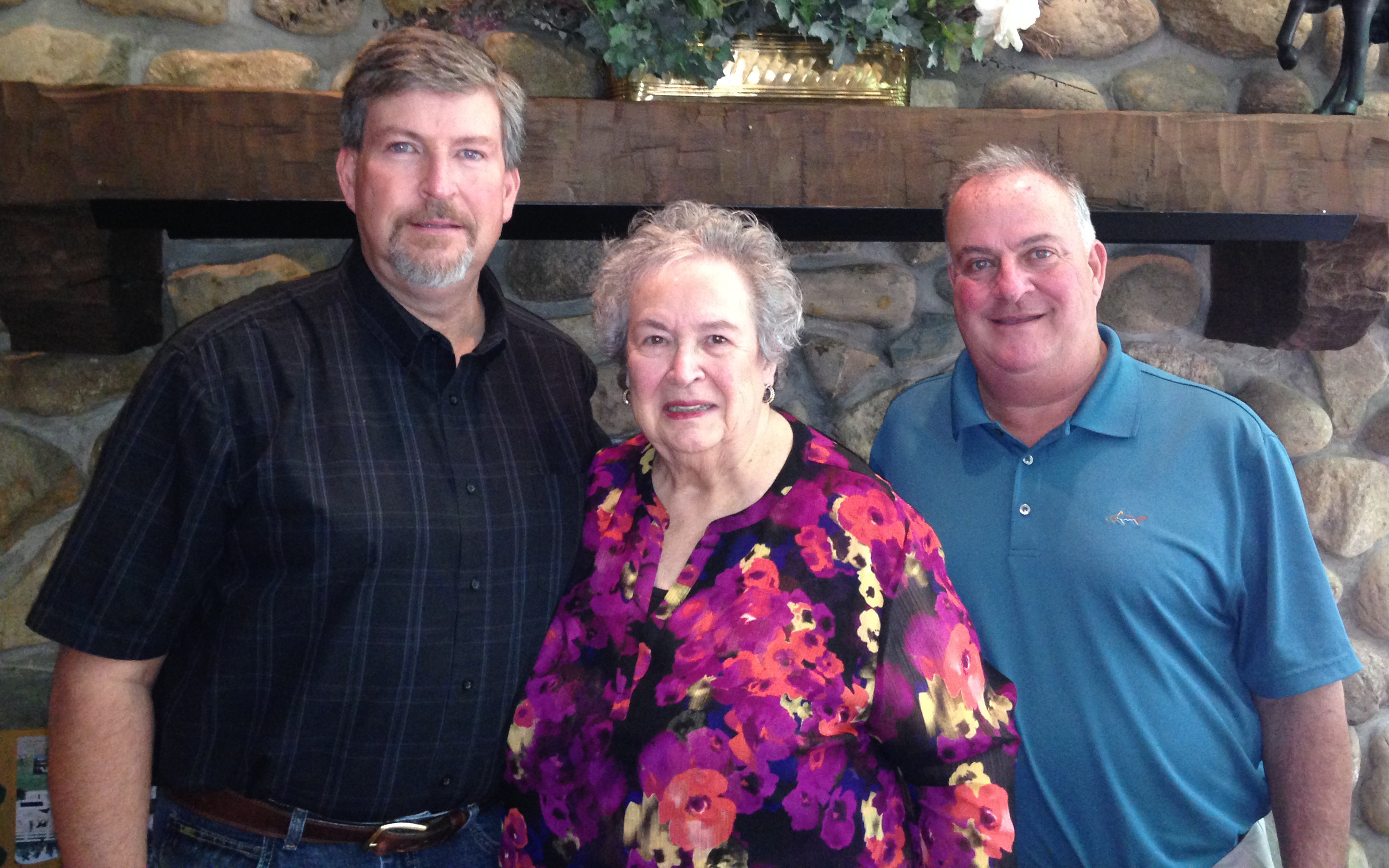 Steve Bennett, Sarah Bennett, and Scott Bennett
A Nelsonville, Ohio, native, Mr. Bennett moved to Akron as a teenager and eventually made himself a part of the fabric of the community, building a reputation as stellar as his construction projects.
A 1958 University of Akron civil engineering graduate, Mr. Bennett was involved in several University of Akron projects, including building demolitions which preceded the construction of E.J. Thomas Hall, South Hall Dormitory, North and South Campus parking decks, Ocasek Natatorium, Buchtel Field and InfoCision Stadium. Bob Bennett Construction was also involved in the demolition of Memorial Hall, as well as the installation of turf at the Rubber Bowl.
An outstanding family man, Mr. Bennett was married nearly 55 years to his wife, Sarah. Their two sons, Scott and Stephen, both civil engineers, followed their father into business. They watched him come in to work every day, even in semi-retirement; observing his keen level of commitment to his craft.
Mrs. Bennett says her husband had a deep passion for his work and for the impact it had on other people.
"It is a comforting feeling knowing that Bob worked hard to achieve what he did, and now others can benefit from his efforts," Mrs. Bennett says.
The Bob Bennett Memorial Endowed Scholarship supports undergraduate students majoring in civil engineering at the University of Akron. Sophomore through senior level students are eligible, with first preference given to students who were born or raised in Ohio, demonstrating Bob Bennett's devotion to the local community.
For additional information, please contact Megan Hopper, Director of Development, at mhopper@uakron.edu or 330-972-5686.