The Frank and Isabel Pixley Society
Recognizing Faculty and Staff Philanthropy to The University of Akron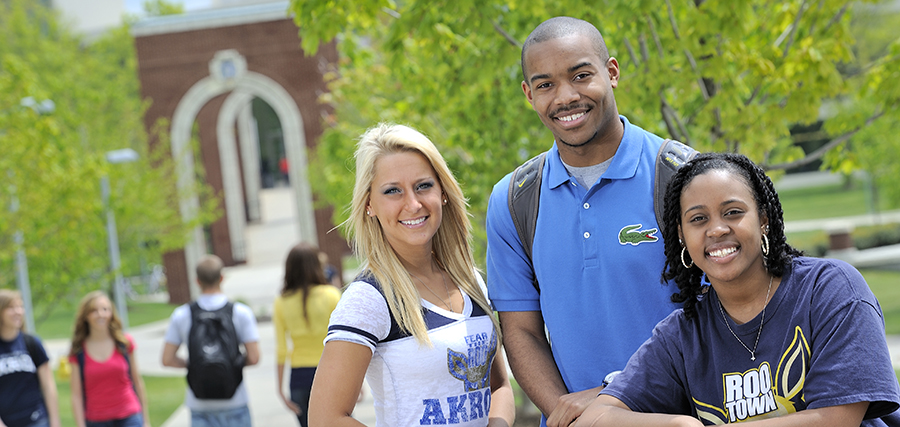 The Frank and Isabel Pixley Society is a recognition club for University of Akron employees. Members are full- or part-time employees – past or present – who have contributed $50,000 or more to the University in current or deferred gifts.
Membership in the Frank and Isabel Pixley Society includes the following benefits:
The employee's name on UA's Honor Roll of Donors
Automatic enrollment in UA's Society for Tomorrow when any portion of the employee's gift is deferred
The satisfaction of helping students succeed – in perpetuity
How to join
To be eligible for the Frank and Isabel Pixley Society, employees may donate toward any scholarship, program, campaign, or initiative at The University of Akron. In fact, employees also may choose to establish their own namedscholarship, which can assist students in a specific major while honoring or memorializing a loved one.
Current and retired faculty, staff, contract professionals, and administrators – whether full-time or part-time employees – are invited to join the Frank and Isabel Pixley Society. Gifts can be made through outright or deferred contributions, or a combination of both. Outright gifts may be pledged, and payroll deduction is available. To learn more, please contact Claudia Kaeberlein, Director of Development, at 330-972-8508 or claudiak@uakron.edu.
Why we give
"It is so important for us to give back to The University of Akron, which afforded us an opportunity. As the children of steel workers, we were the first in our families to graduate from college, and we know, personally, the difference higher education can make in someone's life. Today, we are proud and happy to pay it forward."
Diane Vukovich '75, Director (retired), Developmental Programs
Tom Vukovich, Assistant Provost (retired), Student and Enrollment Services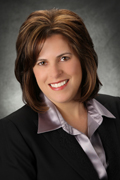 "The University of Akron has provided me with the opportunity to grow professionally as a marriage and family therapist – and challenged the way I live my life. Through my gifts, I hope to give others the opportunity to grow by lessening the financial burden of an education."
Alise Bartley '05, Adjunct Professor, Department of Counseling
The Pixley story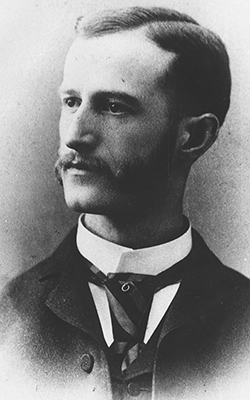 Dr. Frank S. Pixley was an 1890 graduate of Buchtel College, the forerunner of The University of Akron. Like many students, Dr. Pixley was hard-pressed to afford his education, but he was the fortunate recipient of a scholarship from none other than John R. Buchtel, founder of Buchtel College.
Dr. Pixley joined the College's faculty after graduation – and never forgot the kindness and generosity shown to him. Indeed, he began to give small sums of money to students when he could.
Dr. Pixley went on to become a successful journalist, serving as editor of the Chicago Times from 1899 to 1902. He also wrote several plays, the most successful of which was "The Prince of Pilsen."
Dr. Pixley, who was married to the former Isabel MacRoy, died in 1919. When Isabel died in 1929, she left a bequest of $50,000 to Buchtel College in honor of her husband. It was the largest bequest the College had ever received and created the first scholarship fund named for a former faculty member: The Frank and Isabel Pixley Memorial Fund.
Since 1930, the gift from Dr. and Mrs. Pixley has been providing assistance to University of Akron students who possess outstanding ability and promise in music, literature, or speech.
The gift also inspired the creation of the Frank and Isabel Pixley Society, which recognizes employees — like Frank and Isabel — who donate more than $50,000 to the University.
FRANK AND ISABEL PIXLEY SOCIETY MEMBERS
Thank you to the following employees who have given generously to The University of Akron so that students may succeed:
Drs. Glenn and Mary Ellen Atwood
Dr. and Mrs. Norman Paul Auburn
Drs. Mark S. and Sandy K. Auburn
Mr. and Mrs. Fred J. Badger
Mrs. Beverly W. Barker
Dr. and Mrs. H. Kenneth Barker
Mr. and Mrs. James W. Barnett
Dr. Alise and Mr. David W. Bartley II
Mr. and Mrs. Kenneth W. Beach
Mr. and Mrs. William C. Becker
Mr. and Mrs. Frank P. Bevilacqua
Dr. and Mrs. William H. Beyer
Dr. and Mrs. Chun-Fu Chen
Dr. and Mrs. Stephen Z. D. Cheng
Dr. Paul A. Daum
Mr. Edward M. Engler
Mrs. Jacqueline Farrell
Ms. Pauline Franks
Dr. and Mrs. Robert N. Gandee
Dr. Don R. Gerlach
Dr. Kristine and Mr. Richard Gill
Dr. Dominic James Guzzetta
Dr. and Mrs. Richard L. Hansford
Mr. Richard B. Hite
Mr. and Mrs. James H. Hower
Drs. Chaman and Sheila Kashkari
Dr. and Mrs. Joseph P. Kennedy
Drs. James T. and Gay C. Kitson
Mr. and Mrs. Lee A. Koosed
Mr. and Mrs. John A. LaGuardia
Dr. and Mrs. Richard S. LeFevre
Dr. Nada Ledinko
Dr. L. Walter Macior
Mr. and Mrs. Ted A. Mallo
Mr. and Mrs. William G. Maltarich Jr.
Dr. Carolyn and Mr. Donald Mehl
Dr. Lynn and Mr. Edward J. Metzger
Drs. Dale H. and Karla T. Mugler
Dr. Kenneth J. Myers
Mr. and Mrs. Stephen E. Myers
Dr. and Mrs. Henry Nettling
Drs. Glen O. and Nina M. Njus
Mr. and Mrs. William M. Oldham
Mr. James A. Pahlau
Ms. Caroline J. Pardee
Dr. John S. Phillipson
Dr. and Mrs. Frank Pixley
Dr. Marvin S. Platt
Dr. Velma E. Pomrenke
Dr. and Mrs. Luis M. Proenza
Dr. Mary C. Rainey
Drs. Nicholas Ranson and Penny Ryan-Ranson
Dr. and Mrs. Alvin M. Richards Jr.
Dr. Walter A. Sheppe
Ms. Mary V. Slusher
Dr. and Mrs. Dean E. Smith
Richard L. Smith
Mr. and Mrs. Williams J. Stevens
Mr. Andrew Takas
Mr. and Mrs. O. D. Taliaferro
Drs. Thomas J. and Diane Vukovich
Mr. and Mrs. Hoyt M. Wells
The Honorable and Mrs. Harold F. White
Dr. James L. White and Mrs. Alganesh Tekeste-White
Mr. and Mrs. Louis R. Wilson III
Mr. Henry C. Young Jr.
Mr. and Mrs. Willis S. Zeigler Jr.