The University of Akron
Center for Literacy
The University of Akron
LeBron James Family Foundation College of Education
Zook Hall 327
Akron, OH 44325-4205
Dr. Shelley Houser, Director
The Center for Literacy is a multidisciplinary team of educators and scholars who serve the community by promoting teaching, learning and professional development around traditional and new literacies.
---

Third Grade Reading Action Team
The Center for Literacy, in partnership with Summit Educational Initiative (SEI), formed the Third Grade Reading Action Team (TGRAT) in 2014. The Third Grade Reading Action Team targets one of SEI's Key Transition Points in their Cradle to Career Initiative.
The Third Grade Reading Action Team was formed to bring together the expertise and energies of local partners to help teachers investigate and implement research based instruction to address the needs of early reading based on data provided by Summit Educational Initiative.
The goals of the work of the Third Grade Reading Action Team are to:
Connect teachers with best practices in literacy instruction
Increase teacher capacity to assess, diagnose and support student literacy skills
Improve student reading skills and decrease the number of students in need of Reading Improvement Monitoring Plan (RIMP) supports
Engage families to support literacy development in partnership with schools
The work of the Third Grade Reading Action Team is made possible in part by generous donations from the Martha Holden Jennings Foundation, the GAR Foundation and the Akron Community Foundation.
Key Steps for Reading Success - A Parent Engagement Program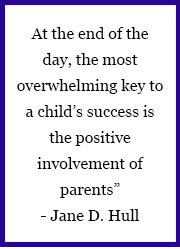 The Center for Literacy developed and piloted a parent engagement program for kindergartners in the Twinsburg City School District during winter and spring of 2016 with support from Summit Education Initiative. The goal of the parent engagement program was to increase parent awareness and support of student literacy development and reduce the number of children in need of a Reading Improvement Plan (RIMP) across Summit County.

Our Literacy Coaching Model
The University of Akron's Center for Literacy provides literacy coaching support as a contracted service to interested school districts throughout northeast Ohio. There are several benefits to literacy coaching in schools. In a literacy coaching model, experts provide classroom teachers and reading support specialists with resources, professional development and guidance to meet the diverse needs of students.
---