About Us
The mission of the Urban STEM Center (U-STEM) is to advance STEM education and research in urban schools and communities. Through partnering with the local community, we aim to develop, implement, promote, and evaluate STEM education initiatives.
The U-STEM Center will serve as an umbrella organization for many activities with the LeBron James Family Foundation College of Education and in collaboration with STEM-related activities on campus and in the community.
Co-directors
Mrs. Karen Plaster
Dr. Nidaa Makki
Contact Us
U-STEM Center
Zook Hall 430
(330) 972-5055
Meet the Faculty
Learn more about the faculty behind the Urban STEM Center!
---
STEM Opportunities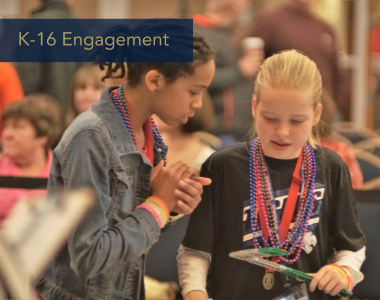 Girls Who Code recognized with Dorothy O. Jackson Award
The University of Akron's Girls Who Code was recognized with the Dorothy O. Jackson Award at the 2019 Women of Achievement Awards Luncheon hosted by the Women's Network. Congratulations!
| | |
| --- | --- |
| Watch video about Girls Who Code here: | |
---
Leaders in STEM education: New center at UA supports area urban educators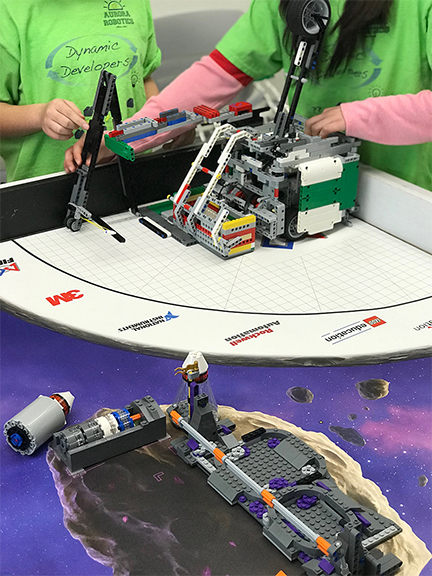 STEM education is becoming increasingly necessary for students as our world relies on the latest technology to function and the demand to fill STEM jobs increases. The workforce in the science, technology, engineering and mathematics fields already grew from 8.6 million positions in 2015 to 8.8 million in 2016. And it's projected that the number will grow 13 percent (compared to 9 percent for non-STEM jobs) between 2017 and 2027.
To support that growth, our LeBron James Family Foundation College of Education is positioning itself as a key partner of organizations and schools in the region for STEM collaboration by establishing an Urban STEM Education Center.
Related: Three from UA recognized for strides in STEM fields
---
Resources
Ohio K-12 Computer Science Standards
Urban STEM Center's Mrs. Karen Plaster and Dr. Lynne Pachnowski served on the writing committee for the Ohio K-12 Computer Science Standards.
If you have any questions about these standards, please reach out to them via email: kbp9@uakron.edu, lmp@uakron.edu
---
In the News
» UA opens Urban STEM Education Center
» U Akron Teacher College Opens STEM Education Center
» UA's new center aims to expand access to STEM education in urban districts