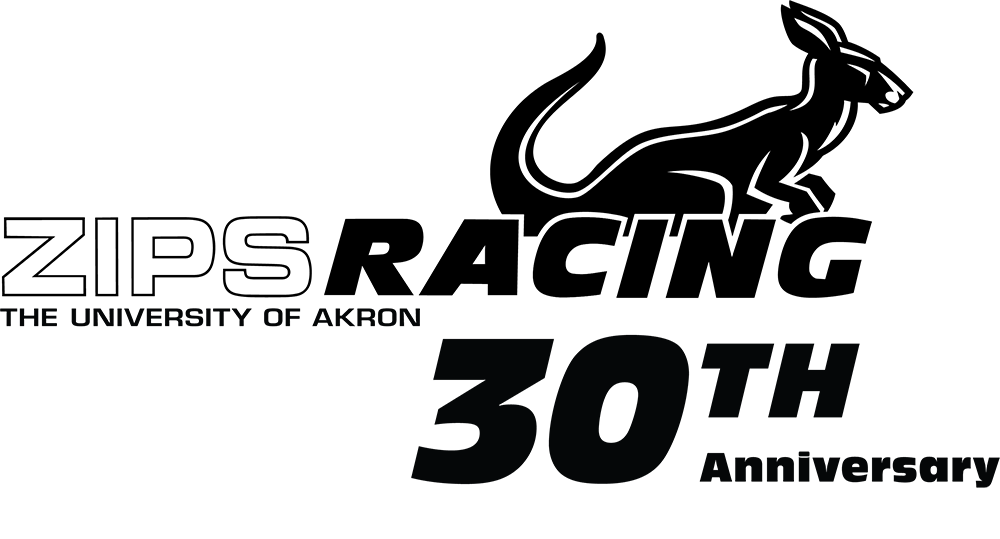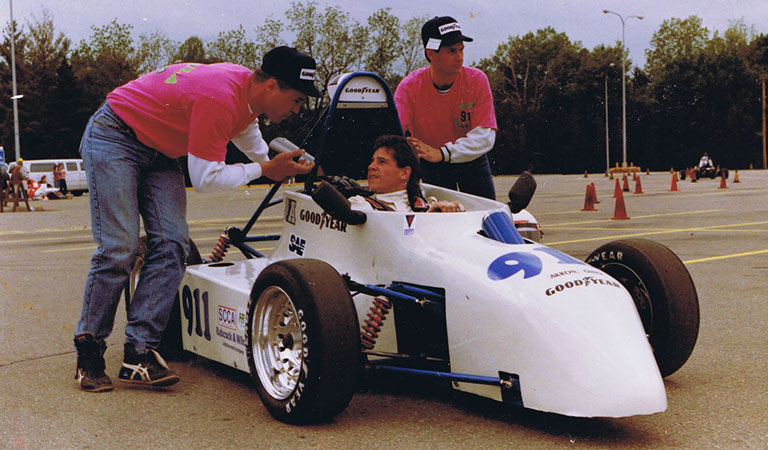 The original 1990 Zips Racing SAE Formula car.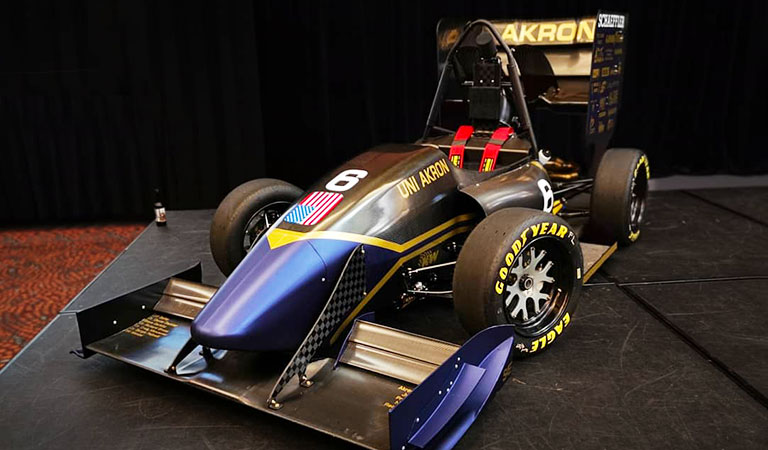 The 2019 Zips Racing SAE Formula car.
The Origin of Zips Racing
The Beginning
Established in 1989, Zips Racing is the Formula SAE team of The University of Akron. It was founded to provide students with hands on experience and show how what they learn in class can be applied to working in industry. Every year students design and build a racecar to compete in competitions around the world.
The University of Akron is the only Northeast Ohio school to have an SAE Formula team. The team has competed nationally and internationally against collegiate powerhouses and is consistently ranked among the top winning teams.
#ZipsRacing30
The year 2019 marks 30 years since the founding of the first team, but since it takes a full academic year to design, construct, and test the car, the first car was not ready until 1990. This is when Zips Racing participated in their first competition, the Formula SAE Michigan.
The 2019-2020 Season
Coming off some impressive wins in 2018 where the team placed 6th out of 114 teams in Formula SAE Michigan, 9th out of 23 teams at Formula North – Canada, and 14th out of 56 in Formula North – Germany, the team gearing up to crush the competition this season.
Fun Fact: In the beginning, students could choose their car number. Today SAE formula car numbers are not chosen by students, rather they are determined by how well the car placed in competition the previous year.
"We forgot to put our car number on the entry form. SAE called UA's Engineering Machine Shop and asked what number we wanted for competition. The student who answered the phone looked at the telephone on the desk with a label stating 'call 9-1-1 for emergencies.' He asked if 911 was taken. And so our car had a number."

Mike O'Neil, Founding Member of Zips Racing