New Student Trustee appointed to Board of Trustees
07/18/2017

Ohio Gov. John R. Kasich has appointed Joshua E. J. Thomas to serve as a Student Trustee on our Board of Trustees. The appointment was effective July 14, 2017, and Thomas' term will conclude July 1, 2019. He fills the vacancy created upon the expiration of the term of former student trustee Darnell Davis.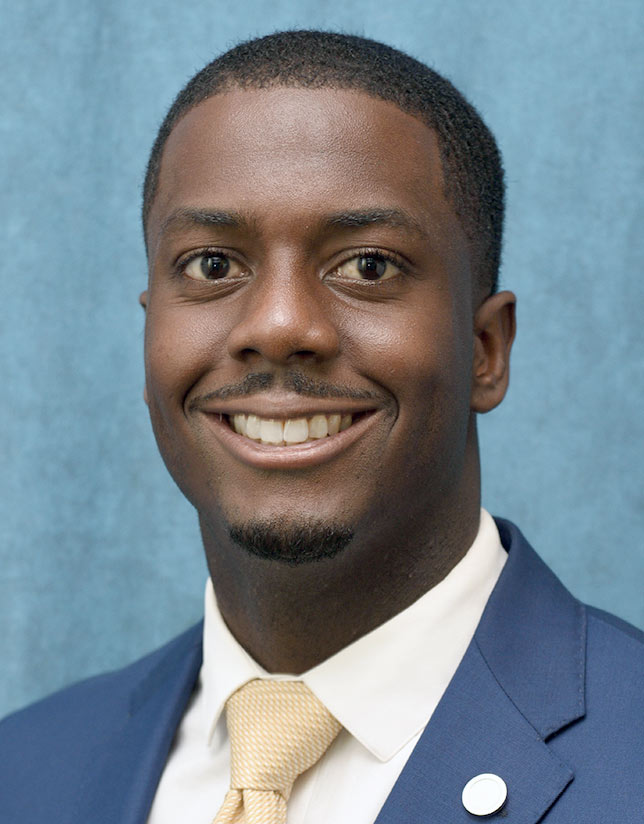 Thomas recently earned a bachelor's degree in civil engineering at UA. The resident of Canal Winchester, near Columbus, is now pursuing a master's degree in engineering here.
Thomas has been active in the National Society of Black Engineers, the Engineering Student Council, the College of Engineering Dean's Team and the American Society of Civil Engineers, among other organizations.
"I want to use this role to help The University of Akron to the best of my abilities," Thomas said, acknowledging that he has much to learn about his new role.
"I look forward to working with Josh," said Rollie Bauer, chair of the Board. "Having graduated from the University just a few weeks ago, and with multiple co-op experiences and now as an engineering graduate student, Josh will bring a valuable student perspective to the Board. I am confident he will continue our long line of strong and committed Student Trustees."
Thomas is one of two nonvoting student members of our Board of Trustees.