CJ LIEBHART
Hometown | Alliance, OH
Major | Aerospace System Engineering
Company | PCC Airfoils
Position | Engineering Co-op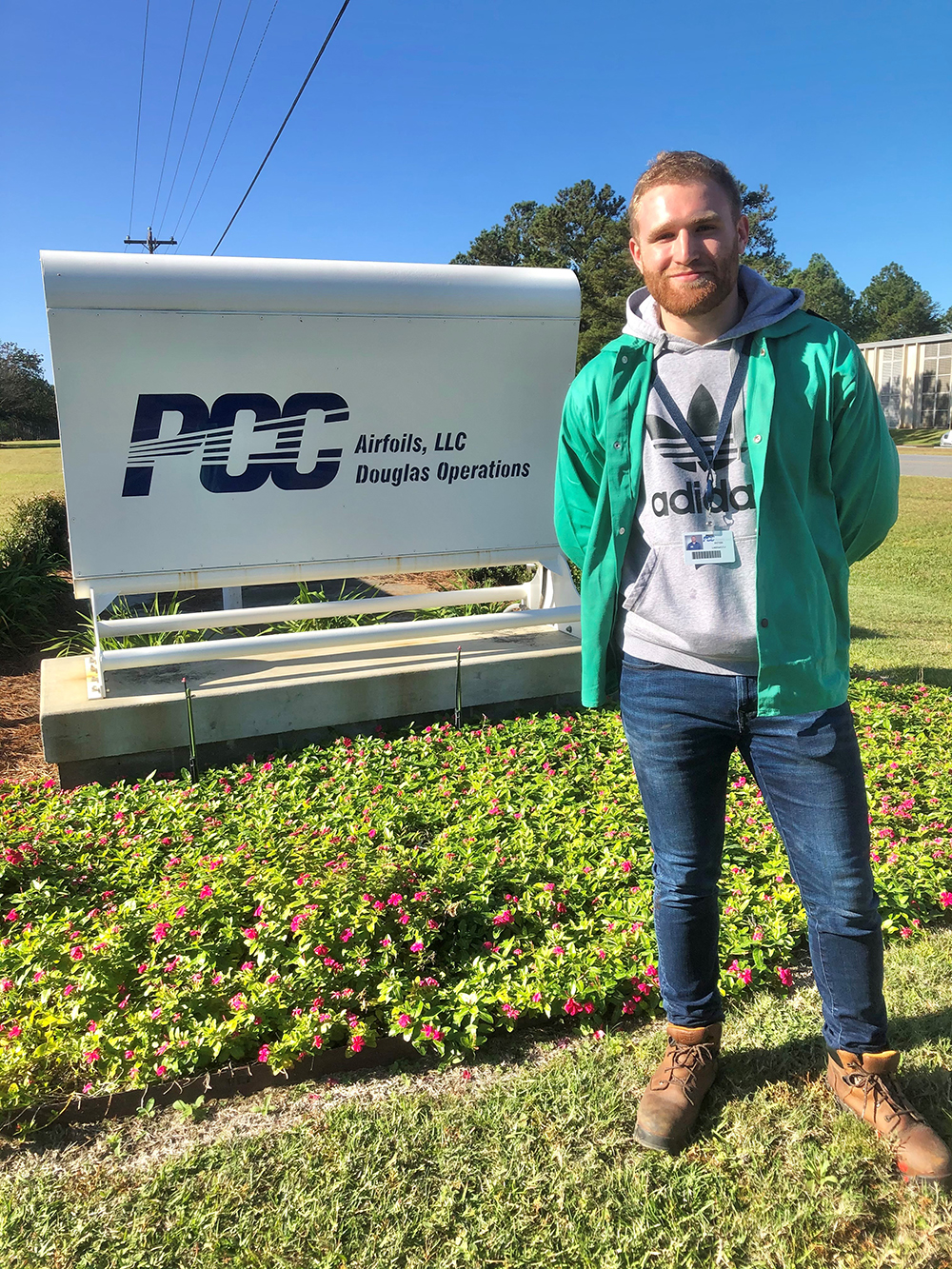 CJ Liebhart, aerospace system engineering student at The University of Akron.
Tell us about your current co-op.
I am in charge of optimizing workflow at manufacturing facility. Through my time here at PCC Airfoils I have broken up the processes that run across the factory floor into different sections. After analyzing each section I found what parts can be optimized. I have used my skills in Computer Aided Design, Visual Basic for Applications and other computer programs that I learned at The University of Akron (UA).
Why did you choose to participate in the co-op program?
This is my third co-op through UA and I wanted to try something different. I have worked for smaller companies in my previous co-ops so I thought I would take a stab at a larger company. I never considered manufacturing before and wanted that experience.

I took this co-op because I wanted to experience what it was like to work in another state. PCC provided housing in Douglas, Georgia for me and two other UA students and we got the opportunity to live on our own in a state neither of us had been to, all experiencing something completely new.
What unique or exciting projects have you worked on?
I cannot talk about the specifics of my job because of trade secrets but I have been able to come up with ideas to solve problems on the facility floor, come up with a design to fix the problem, prototype the design, test it, and then implement my ideas in the processes. Seeing something go from an idea to a tangible thing is very satisfying and the reason why I love being an engineer.
What is the coolest part of your co-op?
Working with people from all different backgrounds and cultures to create something new.
What advice do you have for the co-op search process?
Never give up. You may receive 100 rejection letters but all it takes is one to change your life.