UA engineer receives undergrad degree in engineering and graduate degrees in business and engineering: "UA has given me a solid foundation for success"
Rachel Collard is a project engineer at AMETEK in Kent, Ohio. AMETEK, Inc. is a leading global manufacturer of electronic instruments and electromechanical devices with annual sales of approximately $5 billion. Collard designs electric motors and blowers, and delivers the designs through their respective feasibility, product development, and production release phases.
"I design custom high-speed motors and blowers, helping our customers create the most efficient systems and optimize their product portfolio."
Her current projects include designing brushless DC blowers for medical and industrial equipment. Applications include medical tool sterilization and surgical fume evacuation machines.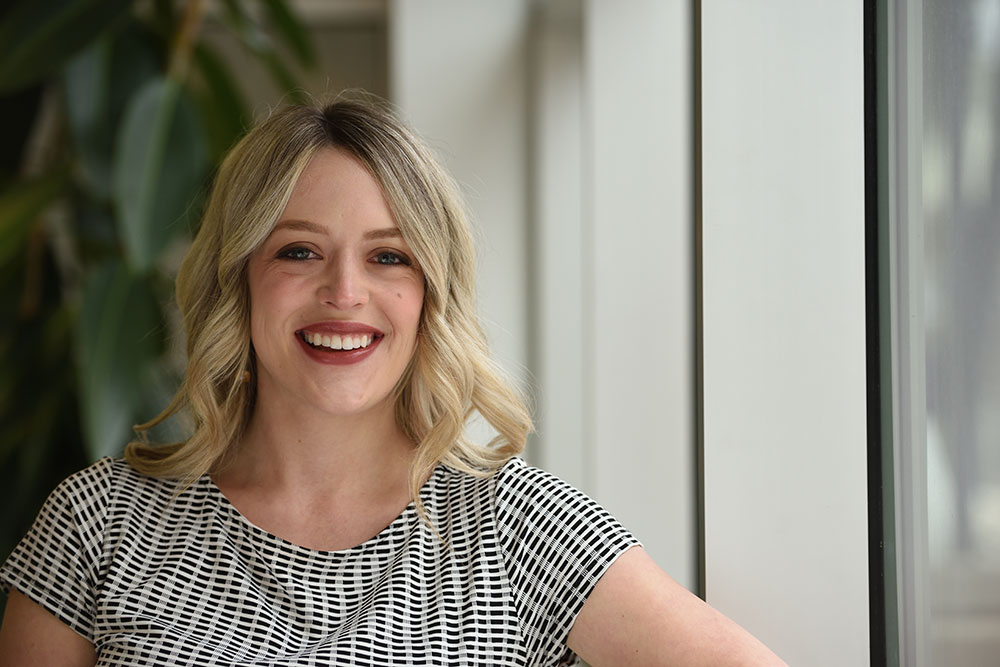 Collard received her undergraduate degree in mechanical engineering from The University of Akron in 2014, followed by two graduate degrees - one in engineering and the other, business.
"The engineering graduate program gave me the tools I needed to analyze complex systems. I learned to use numerical and experimental methods to investigate real world engineering problems, such as the vibration of aircraft engine components," says Collard. "While the program was very challenging, I am extremely gratified in what I accomplished. Graduate education requires a deep level of understanding and independence. Students are expected to think critically about abstract concepts, and fully understand their specific area of study."
As a graduate of the College's undergraduate program, Collard was acquainted with the quality of instructors, students, and resources in the college. She felt that small graduate class sizes encouraged discussion and collaboration.
Collard found the engineering graduate program to be self-paced and individualized. The structure of the program, and its variety of course offerings, allowed her to tailor to specific subjects of interest which, in her case, was experimental vibrations and numerical analysis methods. Collard and her advisor, Dr. Nicholas Garafolo, received a student-faculty fellowship through the Dayton Area Graduate Studies/Air Force Research Lab (DAGSI/AFRL), and completed their research at Wright Patterson Air Force Base.
"Through our joint research, we developed an active damping and stiffness technique for turbomachinery components using shape memory material," says Collard.
Collard's goals include leveraging her knowledge from academia to help further her career in engineering. Throughout her career at AMETEK, Collard has gained increasing responsibility for new product development and leadership roles within the organization, allowing her to be a role model for young female engineers.
"I've participated in several activities where I am able to influence students and young engineers, including summer camps, local STEM days, and Society for Women in Engineering conferences." says Collard, "An opportunity to spark or bolster an interest in STEM is incredibly important to me."