Career opportunities a hop, skip and jump away for chemical engineering student's master's program
Yongqing Cai has never been afraid to leap at an opportunity.
He leapt thousands of miles from Jiaxing, China, to study engineering in the United States. Then, after earning his bachelor's degree in Iowa, he leapt another 700 miles to pursue a master's degree in chemical engineering at The University of Akron (UA).
"My uncle who is in the industry strongly encouraged me to pursue a master's degree," says Cai, who adds that he chose UA because of the abundance of engineering jobs in Ohio and specifically in Akron.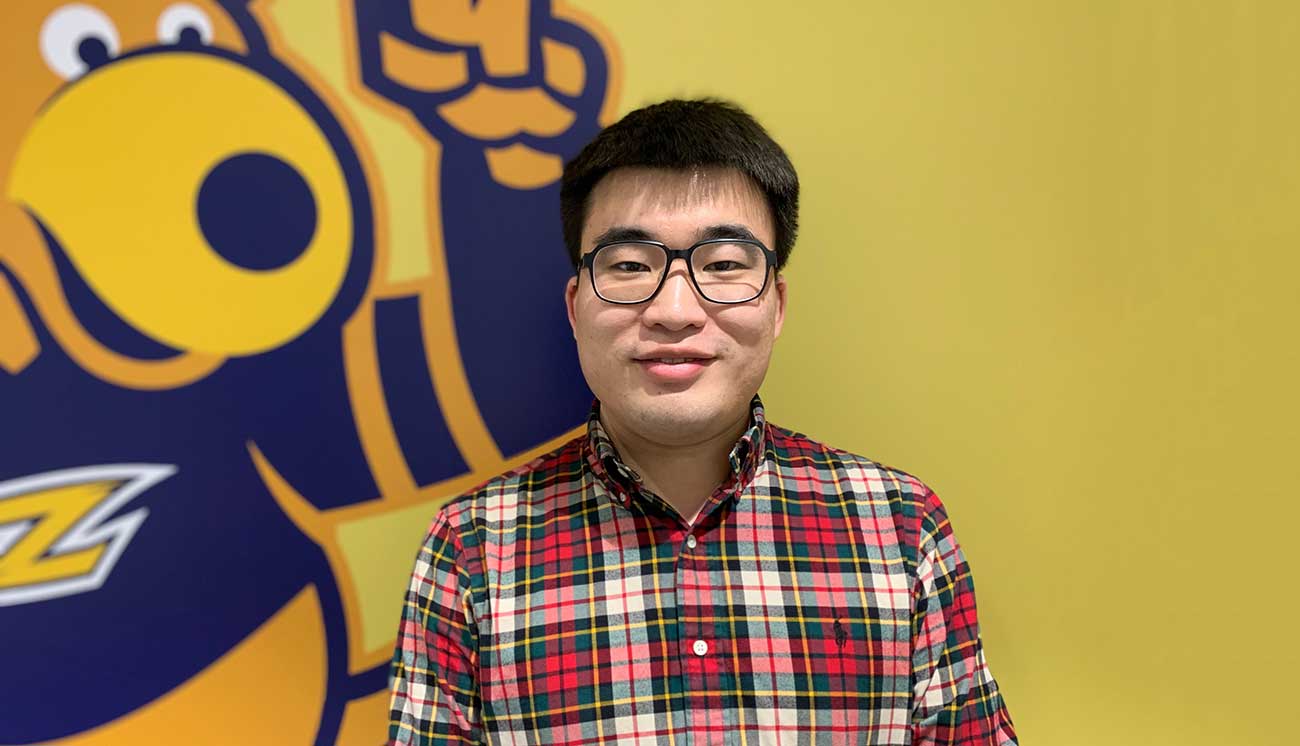 Yongqing Cai, a graduate of UA's engineering master's program, says he chose UA because of its strength in polymer engineering and proximity to jobs.
"Ohio has more job opportunities in the engineering field than Iowa," Cai says. "And UA is close to big, industrial cities like Cleveland, Columbus, Pittsburgh, etc. Akron itself is famous for rubber companies – and there are plenty of job opportunities here as well."
He also chose UA's College of Engineering and Polymer Science, he says, because it allowed him to integrate his studies in chemical engineering with polymer engineering, a field which is in "rapid development" and in which UA has a "strong background."
While getting his degree, Cai was able to do lab work in both fields, researching hydrogel synthesis, protein electrophoresis and cell and bacteria culturing.
These experiences, he says, led to his internship with MDH Research in Westerville, Ohio, where he is studied the relationship between the amyloid beta protein and Alzheimer's disease.
Ultimately, he adds, these experiences have sharpened skills that are essential in the industry.
"The lab experience I had while at UA helped me extend my skill set, and lab skills are essential in chemical engineering-related jobs, especially in biochemical engineering industries," Cai says. "Whereas in undergraduate school we learn general chemical engineering concepts, in graduate school we have the chance to work on more specialized lab and research projects."
After graduation, Cai took on a role at Columbus Neuroscience in the clinical trial department where medications that treat Alzheimer's Disease are being studied.
And as it it turned out, with so many jobs nearby, this time he he did not have to leap very far.