ENGINEERING AT THE UNIVERSITY OF AKRON
Mechanical engineering
Mechanical engineers research, design, manufacture, and maintain mechanical systems. They work in the aerospace, automotive, consumer goods, manufacturing, and materials and metals industries.
Students are attracted to the wide range of career choices the mechanical engineering degree programs offer them, and the experiential learning opportunities for which we are known.
FUTURE ENGINEERS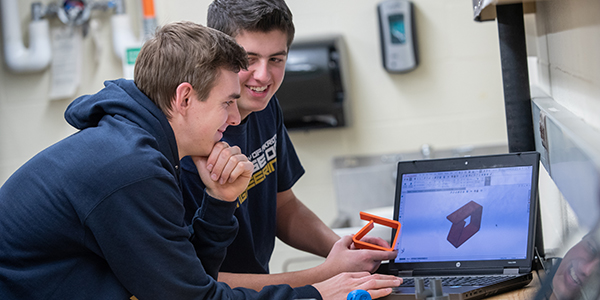 UNDERGRADUATE
Associate degrees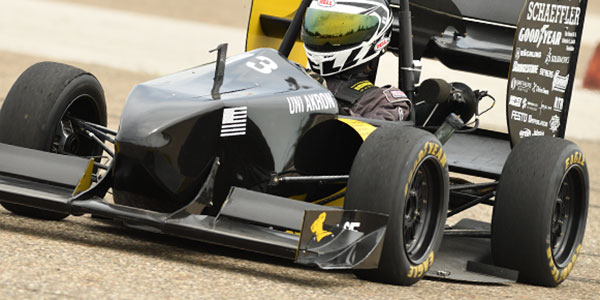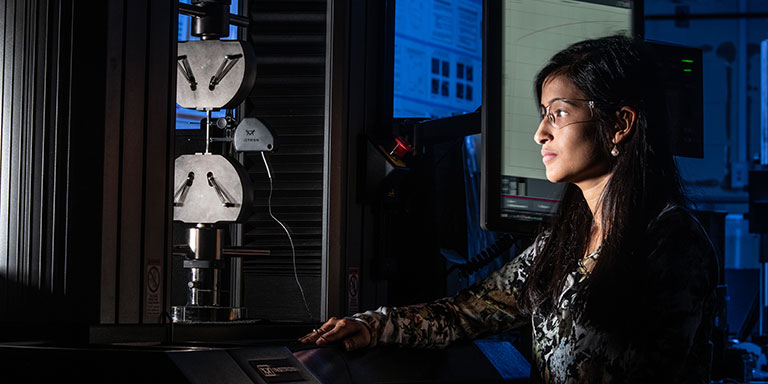 STUDENT SPOTLIGHT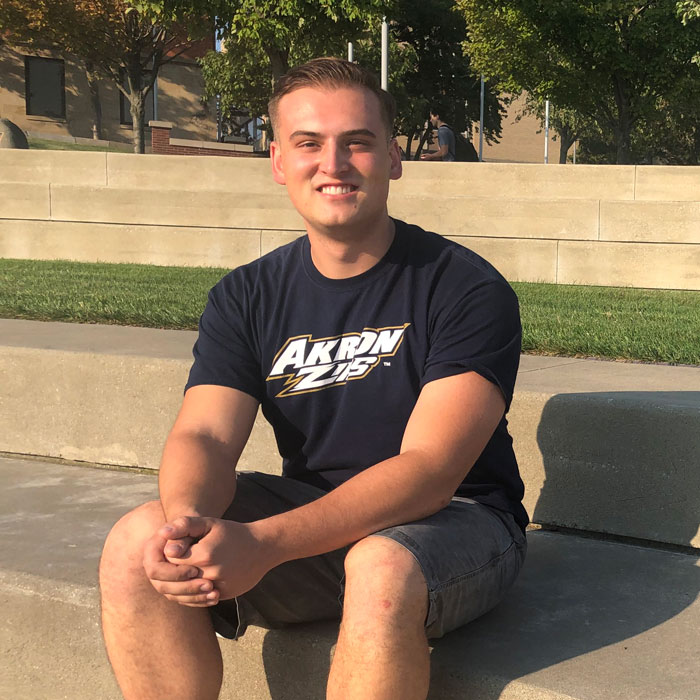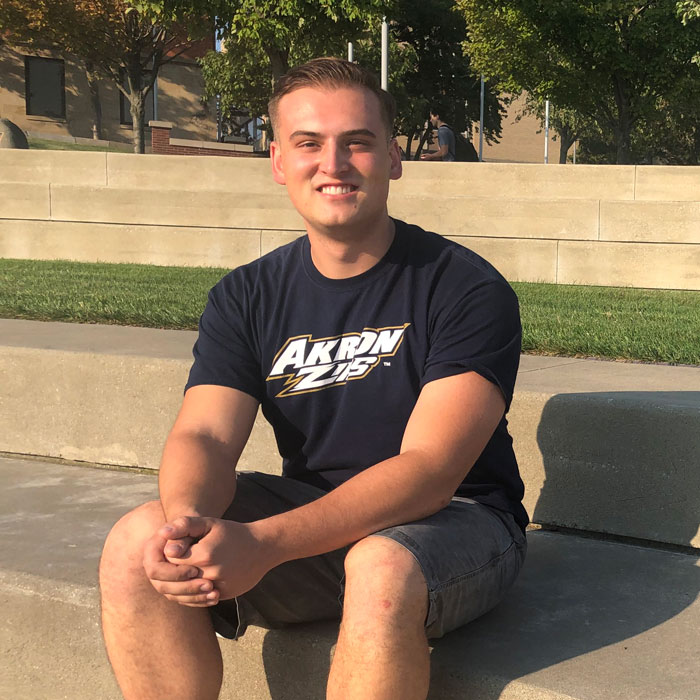 I chose The University of Akron because of its outstanding, nationally recognized engineering program. The campus is beautiful, and combined with the financial aid package UA was an easy choice for me."

—Zachary Lindsey
Mechanical Engineering '20
WHY AKRON?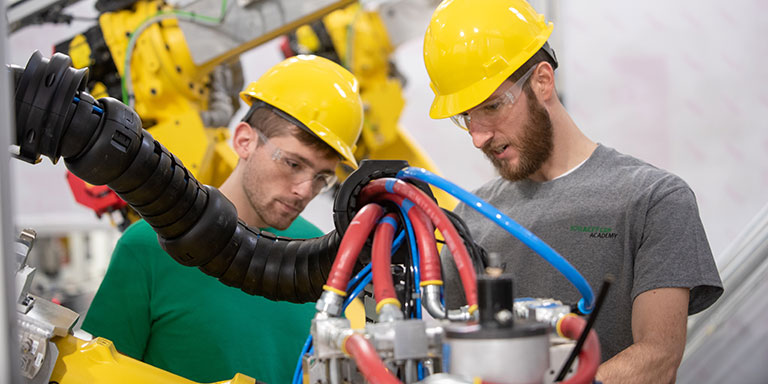 Co-op Program
Get paid practical experience as part of your mechanical engineering degree program curriculum. These immersive learning opportunities provide you with a competitive advantage.
Our graduates are in demand by industry, and many have jobs lined up prior to graduation – learn more!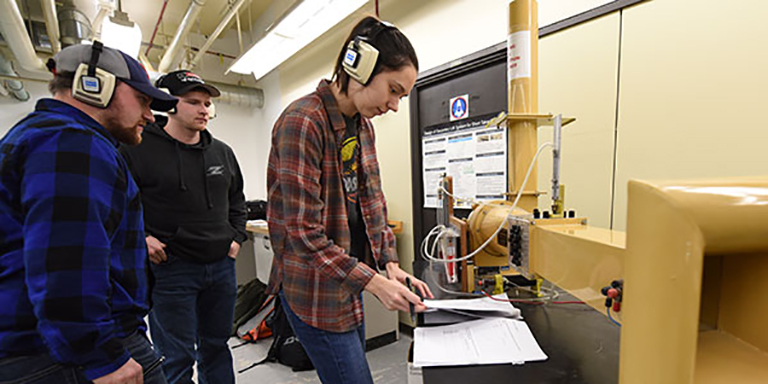 Research
As mechanical engineering majors, students conduct research in state-of-the-art facilities and labs alongside industry professionals, as well as in the college research centers, such as CenTiRe, a consortium of tire and tire-related industry members who jointly request, select, fund, mentor, and share in the results of the research.
See the full list of mechanical engineering research areas.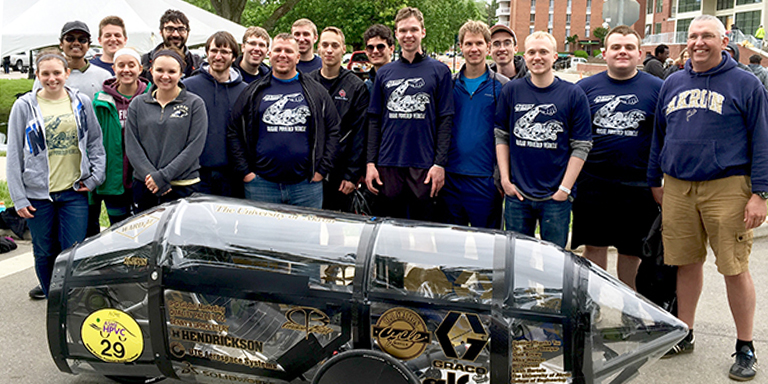 Student Design Teams and Organizations
Get hands-on experience and choose from a number of award-winning mechanical engineer college teams to join.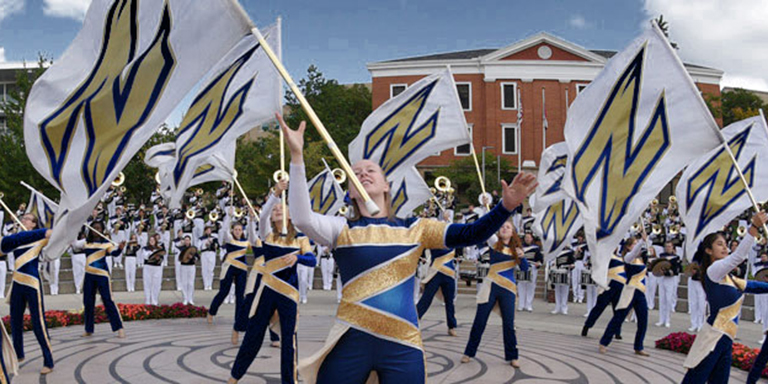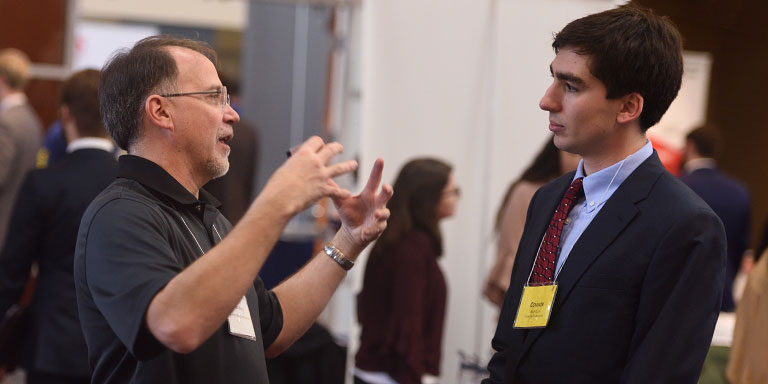 Job Placement
93% of our graduating engineers have jobs within 6 months of graduation. Dig into our Co-op and Placement Program to see what opportunities await.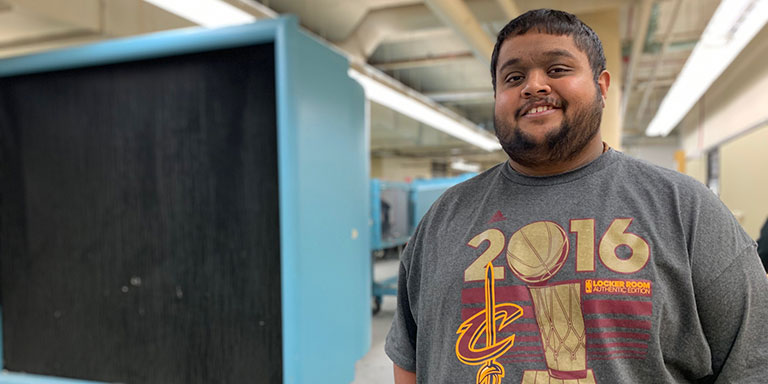 Faculty
You will learn from the best in a program that dates back 100 years. Mechanical engineering faculty are lab whizzes, scientists, academics, and members of industry.
INSIDE MECHANICAL ENGINEERING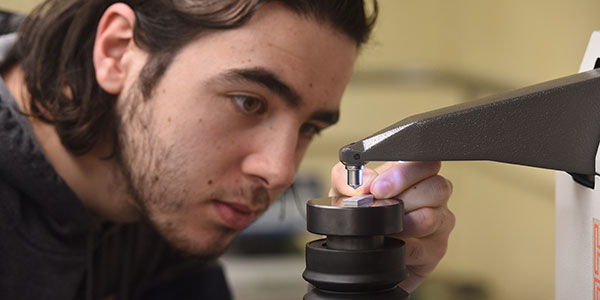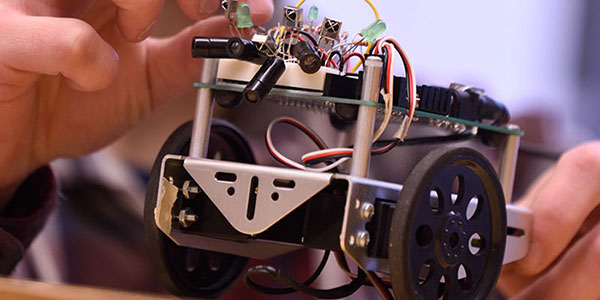 Contact Us
Auburn Science and Engineering Center, Suite #101
The University of Akron
Akron, Ohio 44325-3903
Phone: 330-972-7731
Fax: 330-972-6027
Welcome from Dr. Sergio Felicelli, Mechanical Engineering Department Chair