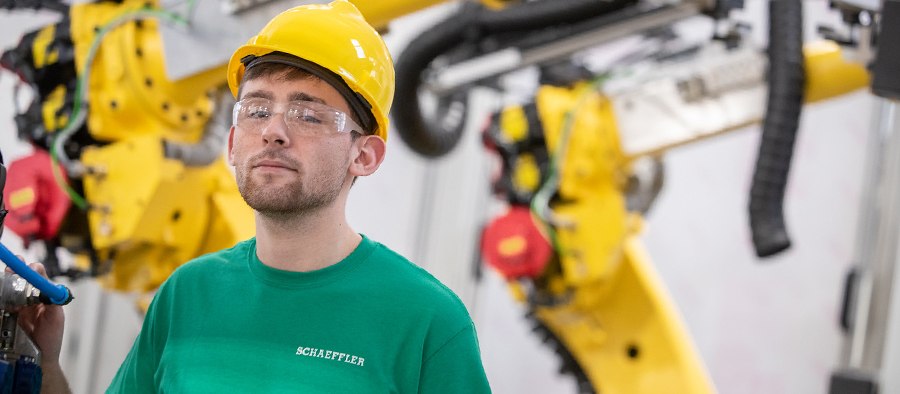 Mechanical Engineering Undergraduate Program
Mechanical engineers are necessary in a variety of industries and capacities, ranging from small component designs to extremely large plants, machinery or vehicles. They research, design, build and test mechanical and thermal devices.
Our ME undergraduate curriculum teaches you the basic principles of thermal/fluids, structures and motion, and control systems to develop solutions for real-world challenges, processes and products.
Program Highlights
Co-op program provides paid, flexible, industry experience and is a great way to earn money while getting experience.
Nationally recognized design teams to apply what you learn in the classroom while you make friends, travel, and build your resume.
Many scholarships are available to significantly decrease the cost of going to school, from major specific scholarships to some you're automatically considered for when you apply.
Tutoring and academic support at no additional cost to undergraduate students majoring in any field of engineering and engineering technology.
Admission Requirements
 ACCELERATED OPTION: You can earn this degree and a master's in five years and at a significant savings. Learn more about the: Accelerated degree option.
Please note: This excludes co-op.
Career Opportunities
Mechanical engineers play important roles in the automotive, petroleum, energy generation and conversion, aerospace, tire, consulting, chemical, electronic, and manufacturing industries. They generally work in offices, but may visit worksites where a problem or piece of equipment needs their expertise. Mechanical engineers need to be technically minded, able to demonstrate numerical and scientific ability, and have problem-solving skills.
Individuals who graduate with a B.S. in Mechanical Engineering from The University of Akron make a median starting salary of $65,000. We have placed graduates at companies including Goodyear Tire & Rubber Company, Bridgestone/Firestone, and GPD Group.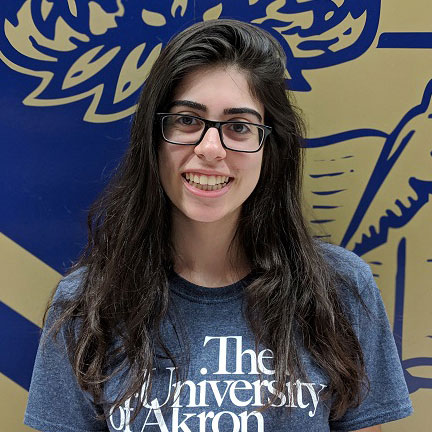 Student spotlight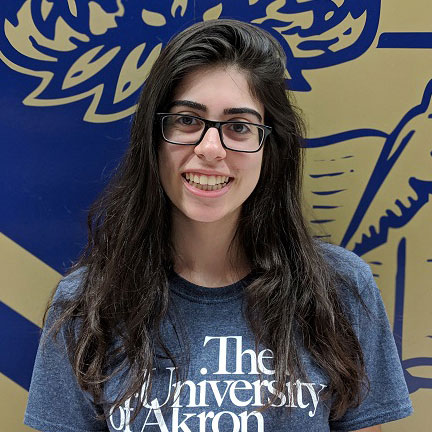 "When I graduated high school, all I knew was that I loved math. I ended up choosing UA's mechanical engineering program and haven't looked back. It is the broadest engineering major with tons of opportunities after I graduate."
—Jasmine Zogheib, majoring in Mechanical Engineering