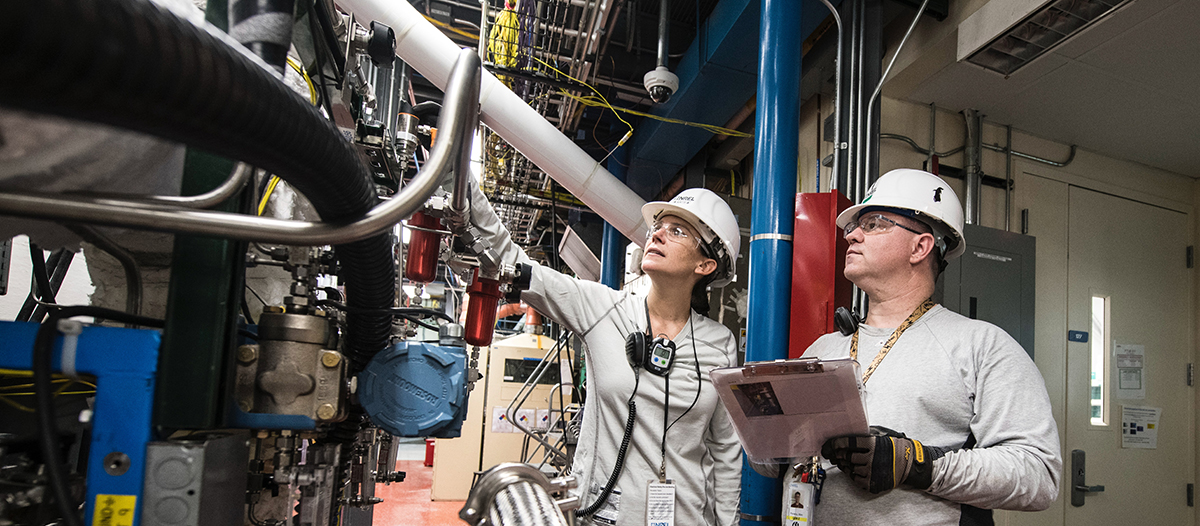 Mechanical Engineering Technology Associate's Degree
The two-year program in mechanical engineering technology teaches students engineering fundamentals that allow them to operate machines, test products, and improve the manufacturing process. Students may choose to continue their education by pursuing a Bachelor's in Mechanical Engineering Technology.
Program Highlights
Learn the latest in engineering technology.
Experienced faculty who are professional engineers and expert practitioners in their areas of expertise.
Nationally recognized design teams to get you learning outside of the classroom. Make friends, travel, and build your resume.
Flexible program that offers day and evening course options to facilitate current work schedules of students.
Career Opportunities
Our graduates have taken jobs as engineering lab technicians, assistant design engineers, design drafters, and plant engineers. We have placed them at companies including Bridgestone, Diebold Nixdorf, Hendrickson, Honda, Parker Hannifin Corporation, Schaeffler, and Swagelok.
Curriculum Guide & Courses