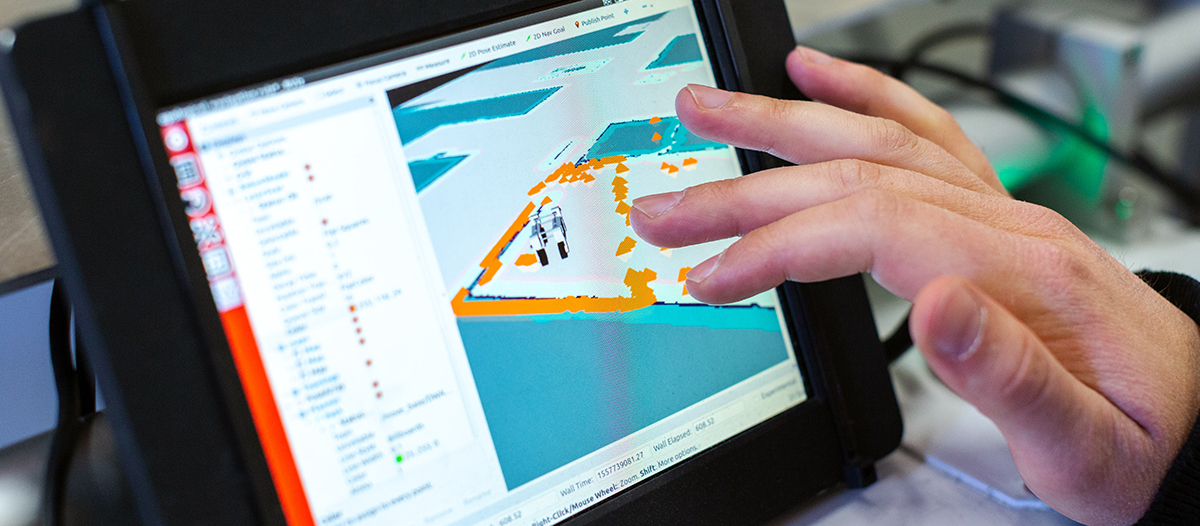 Automated Manufacturing Engineering Technology
Manufacturing technologists are necessary to optimize manufacturing operations and ensure that equipment, technologies, and processes are operating efficiently. Automated technology is used to lower operating costs, improve worker safety, and increase production output at improved quality levels.
In the Automated Manufacturing Engineering Technology Bachelor's Degree program at UA, students build off their associates degree education and develop a more comprehensive understanding of technologies used in manufacturing today.
Program Highlights
Co-op and internship programs provide paid, flexible, industry experience and is a great way to earn money while getting experience.
Nationally recognized design teams get you learning outside of the classroom. Make friends, travel, and build your resume.
Learn all facets of manufacturing including the analysis, design, and management of all the resources, facilities, and people involved in manufacturing processes.
Industry-trained faculty teach computer-aided technologies, included CAD, CNC, and CAM.
Receive an education uniquely specific to manufacturing which includes studying management techniques, work measurement, safety procedures, plant layout, quality control, and robotics.
Take courses on hydraulics, pneumatics, quality assurance, and cost-estimating – all vital components to a career in manufacturing.
Career Opportunities
A graduate of this program finds employment in industries having to do with the design, modification, installation, and operation of automated manufacturing systems, materials, machines, and methods.
Recent UA grads with an BS in Automated Manufacturing Engineering work in the following positions:
Manufacturing Automation Specialist
Advanced Quality Control Specialist
Manufacturing Engineering Technologist
Computer Numerically Controlled Machine Tool Programmer
Robotics Engineer/Technologist
Industrial Engineering Technologist
Maintenance and Repair Technologist
Student spotlight
"I chose UA for its reputation as an engineering school and specifically for the manufacturing engineering technology program. Any chance I get, I refer my co-workers to this program."
—James Perna, majoring in automated manufacturing engineering technology
Curriculum Guide & Courses