Mechanical Engineering Technology
Program Mission
The mission of the Mechanical Engineering Technology (MET) Program is to provide high-quality educational opportunities necessary to assist a diverse student population to achieve its career goals in the field of mechanical engineering technology.
Careers
Graduates of the Mechanical Engineering Technology Program will work with engineers in developing, manufacturing, testing and servicing mechanical components, equipment and systems.
Employment opportunities

Typical employers

Engineering Laboratory Technician
Junior or Assistant Design Engineer
Design Drafter
Plant Engineer
Customer Service Technician

Bridgestone
Charter Steel
Diebold Nixdorf
Dominion
Goodyear Tire and Rubber Co.
Hendrickson
Honda
Parker Hannifin Corporation
PPT Industries
Rockwell Automation
Saint Gobain
Schaeffler Group USA, Inc.
SGS Tool Company
Swagelok
PLANT TOUR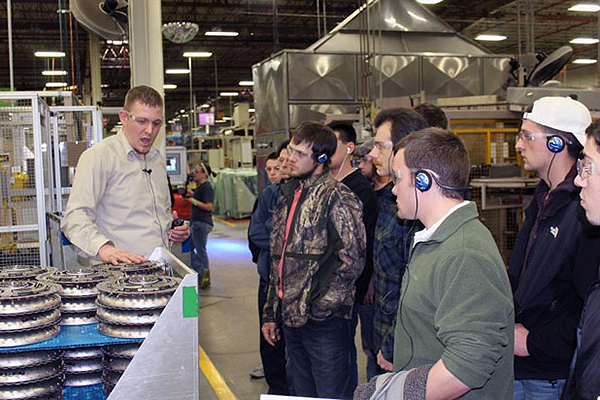 Students in our Mechanical Engineering Technology program tour the LuK facility in Wooster, Ohio. The plant manufactures transmission system components for the automotive industry. Students received an up close look at manufacturing processes, such as stamping, machining, heat treatment, brazing, bonding and riveting. Full story.