Engineering professor to present freshwater research at ACS national meeting
08/21/2018
One of the simplest, yet vital resources on our planet is at the center of Dr. Shing-Chung "Josh" Wong's latest research, which aims at helping populations in dry, arid parts of California, Africa and China.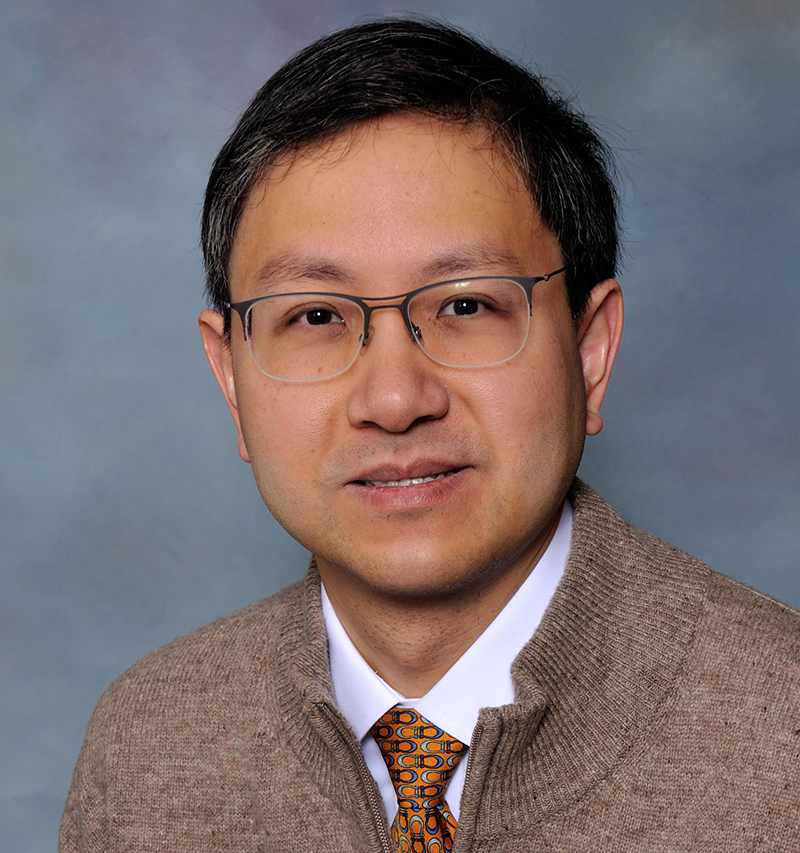 The professor of mechanical engineering is leading a research team to develop a lightweight, battery-powered freshwater harvester that could take as much as 10 gallons per hour from the air, even in arid locations. The nanofiber-based method could help address modern water shortages due to climate change, industrial pollution, droughts and groundwater depletion. This will also aid residents in South America who live atop mountain ranges higher than rain clouds.
Wong and the team members are presenting their results today, Aug. 21, at the National Meeting & Exposition of the American Chemical Society (ACS) in Boston.
"I was visiting China, which has a freshwater scarcity problem," said Wong. "There's investment in wastewater treatment, but I thought that effort alone was inadequate."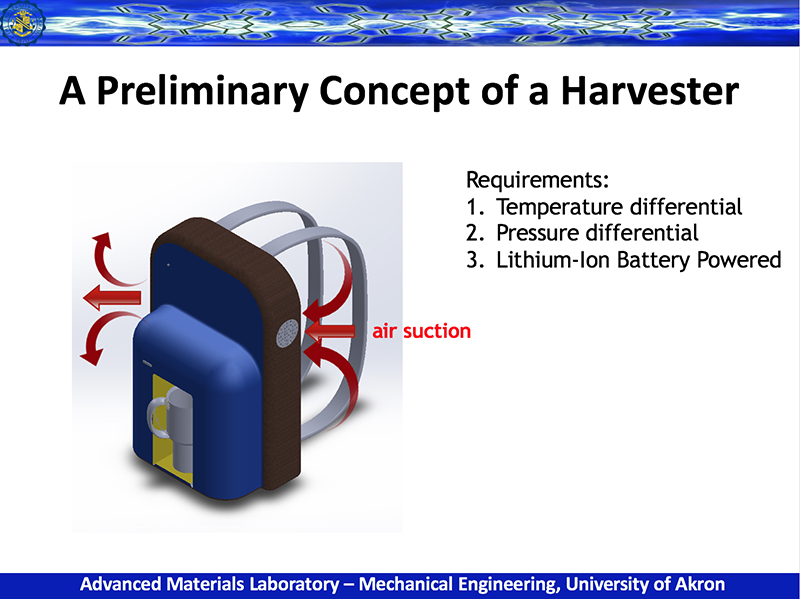 A mobile freshwater harvester as envisioned by Dr. Josh Wong.
He thought it might be more prudent to develop a water harvester that could take advantage of the abundant water particles in the atmosphere.
To miniaturize water generation and improve the efficiency, Wong and his UA students turned to electrospun polymers. Electrospinning uses electrical forces to produce polymer fibers ranging from tens of nanometers up to 1 micrometer — an ideal size to condense and squeeze water droplets out of the air. These nanoscale fiber polymers offer a much larger surface-area-to-volume ratio than that provided by the typical structures and membranes used in water distillers.
Nanofiber technology is key
By experimenting with different combinations of polymers that were hydrophilic — which attracts water — and hydrophobic — which discharges water, the team concluded that a water harvesting system could indeed be fabricated using nanofiber technology.
Unlike existing methods, Wong's harvester could work in arid desert environments because of the membrane's high surface-area-to-volume ratio. It also would have a minimal energy requirement.
The appearance of the portable water harvester depends on the end-use applications. An envisioned design for it looks much like a backpack.
"We could confidently say that, with recent advances in lithium-ion batteries, we could eventually develop a smaller, backpack-sized device," Wong said.
Fast access to drinkable water
What's more, Wong's nanofiber design simultaneously grabs water and filters it, thus the water would be free of pollutants and immediately drinkable.
Next, Wong hopes to obtain additional funding to build a prototype of the freshwater harvester. He anticipates that, once his team is able to produce the prototype, it should be inexpensive to manufacture.
Wong, who has two issued patents to his credit, with more pending, co-founded Akron Ascent Innovations in 2012 and led in its platform technology of electrospun dry adhesives. His professional honors include a National Science Foundation Faculty Early CAREER Award, received in 2008. Apart from water-harvesting research, Wong is a well-recognized expert in mechanical behavior, fracture mechanics and failure analyses of light-weight polymer composites and soft materials.
---
Media contact: Alex Knisely, 330-972-7429 or aknisely@uakron.edu.