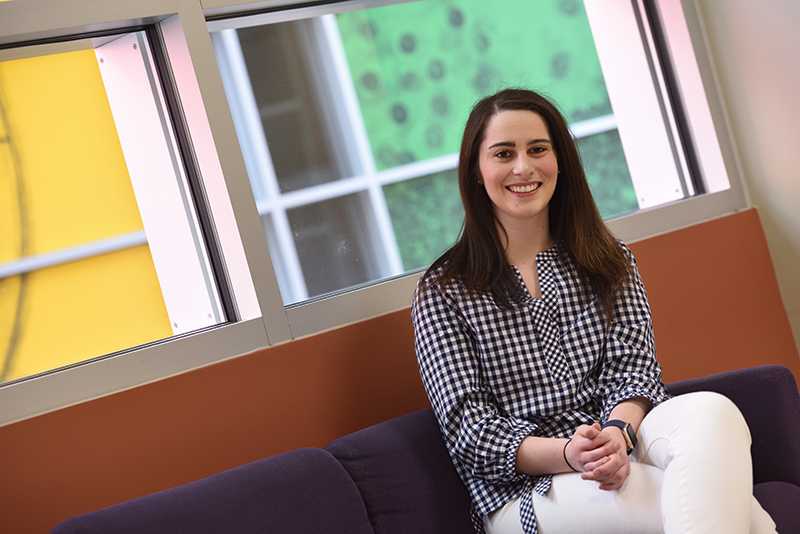 Class of 2018: This grad is headed to law school to give a voice to others
Bridget Sciscento will be the student speaker at the Spring Commencement ceremony on Saturday, May 12, at 6 p.m. She is a Williams Honors Scholar graduating with a B.A. in History, summa cum laude, and a minor in political science.
Hometown: Hudson, Ohio
High School: Hudson High School
What's next?
In the fall, I will be attending law school and concentrating in public interest law.
Q: How are you going to spend your time between graduation and what's next?
A: In the first month after graduation, I am planning to travel to France and Disney World. Then, I plan to adopt a puppy with my boyfriend.
Q: Best advice you ever got from a professor?
A: Study what interests you. This advice seems simple, but there are multiple levels. It is important to choose a major that you're passionate about, but also to determine what piques your interest within your field. Before I started at UA, many people I respected criticized my decision to major in history. Later, many of the same people disliked my decision to specialize in women's history and colonial history, but I would never have enjoyed my four years in college or found similar success if I had not followed my passions.
Q: If you had an internship or co-op, what did you get out of it?
A: This spring, I interned for United States Senator Sherrod Brown in his Cleveland office. In my position, I was privileged to communicate with men and women of all ages from nearly every county in Ohio to represent the senator's positions and offer help on his behalf. This experience taught me how to communicate effectively, but most importantly, exposed me to and helped me to understand the diverse political positions of my fellow Ohioans.
Q: How do you hope UA will be different in five years?
A: Over the next five years, I hope UA will continue to invest in quality professors. During my four years at UA, I was fortunate enough to have many classes with a dozen students or less and was able to get to know and work very closely with my professors especially in, the history department. Engaged, qualified and passionate professors are key to the success of both the University and its students.
Q: Where's your favorite place on campus and why?
A: Coleman Common is my favorite place because it is quintessentially collegiate. It's a welcome sign of spring when you can lounge on the stairs in the warm sun and look out over the green spaces and campus.