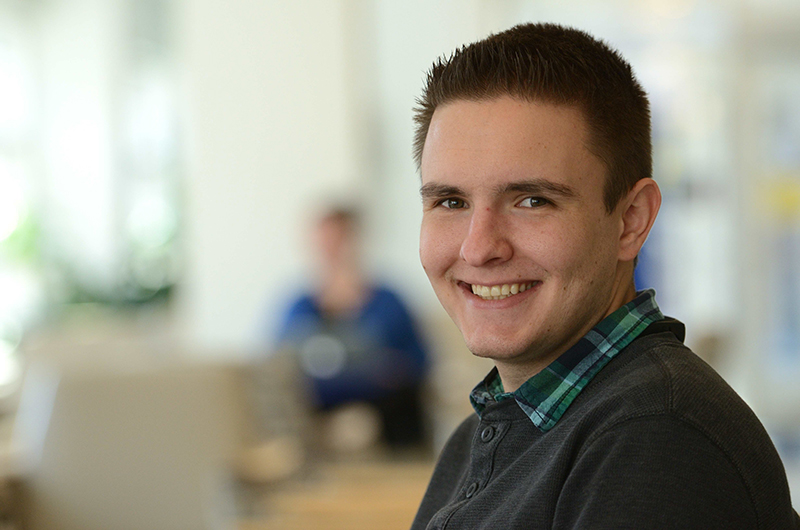 Christopher Ross: Future physician plans to heal and teach
Christopher Ross will be the student speaker at the Fall Commencement ceremony on Saturday, Dec. 17, at 10 a.m. He is graduating with a B.S. in Biology, magna cum laude.
Hometown: Parma, Ohio
High School: Valley Forge High School
What's next?
I will be started medical school at Ohio University Heritage College of Osteopathic Medicine (OU-HCOM) in July.
Q: Best advice you ever got from a professor?
A: The best advice I ever received from a professor is very simple: Do what you love! You may not know what you love. Part of college is finding out what you like, what you don't like, and what you absolutely have a passion for.
Q: What's your advice to incoming freshmen?
A: I advise incoming freshmen to find a faculty mentor. There are dozens of faculty with years of experience that enjoy guiding young students. A faculty mentor will help you on your path to your desired career.
Q: What is your ultimate career goal?
A: My ultimate career goal is to become a physician in an academic hospital. This will not only give me the opportunity to improve the lives of patients, but also to teach hands-on skills to generations of residents and medical students.